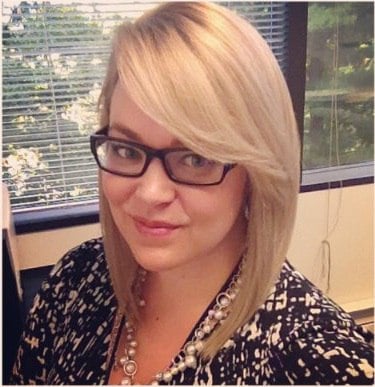 GSA Announces New Developments at 2016 OSBU Spring Conference
GSA Schedule | Contracts | 5 Min Read
Last week, our contract support experts represented the Winvale team at the GSA's 2016 Office of Small Business Utilization (OSBU) Spring Conference: Making it Easier to do Business with the GSA. This event is extremely beneficial for small business owners looking to acquire the right tools to succeed in the federal marketplace. It served as a great opportunity to network with contracting professionals, learn new skills and even take advantage of one-on-one counseling.We want to share some of the important information that was announced and highlight the takeaways from the 2016 OSBU Spring Conference that are most essential for small businesses.
Breaking News for GSA Schedule 70 Contractors
During a GSA Schedule 70 seminar, upcoming developments were announced, some of which have already been implemented and others which are in the works for the next fiscal year. Some of these new programs include:
Plan for a Language Roadmap: Currently, GSA Schedule holders access information about their schedule through numerous portals. Some of those portals only cater to a portion of their schedule's solicitation. GSA will be launching a new website to serve as a "one-stop-shop" for GSA contracting information in an effort to simplify the path vendors use to find GSA-related information.
Exception to two-year corporate life minimum: GSA currently requires a minimum of two years of financials to be presented in order for a vendor to be awarded a GSA schedule. They are developing an exception to this rule, dubbing it, "Economic Catalyst." Essentially, this caters to companies that have exhibited proven success since inception or companies that have invested in the most up-to-date technology, proposing a more efficient solution to work requested in federal customers' task orders.
GSA hopes to have these changes included in Refresh 37 of the Schedule 70 solicitation, which is expected to be issued in the second quarter of this year. For new offerors, this means a change to the standard responses used in the following submission documents: Corporate Experience, Past Projects and Financial Statements.
FASt Lane: GSA has just begun implementing its FASt Lane program. This is a program for both current GSA Schedule holders and vendors looking to get an IT 70 schedule. Currently, this program is reserved for vendors offering services within key strategic areas, such as Health IT or Cybersecurity. GSA has identified certain areas of IT that require more efficient reviews and has selected them for the FASt Lane pilot program.
Eligible entities must be prepared to respond quickly. GSA aims to accelerate contract modification processing times in a minimum of 48 hours and reduce award cycles from 110 days to 45 days minimum. Fair warning: FASt Lane eligible entities must be prepared to have CPA-certified financials ready with any new offers. This is one of the biggest challenges we've noticed for our clients who have been selected to participate in this program.
Professional Services Schedule: Complementary SIN Requirements
Some vendors are still finding all of the changes from the 2015 Professional Services Schedule (PSS) consolidation a little confusing, particularly the new requirements of the Complementary SINs (C-SINs).
The C-SINs are available within the PSS for vendors who offer services to complement their currently awarded pricelist without submitting a new offer to be on a different GSA Schedule.
Complementary SINs:
C595 21 Human Resource Services
C132 51 Information Technology Professional Services
C871 202 Energy Management Planning and Strategies
C871 207 Energy Audit Services
C871 208 Resource Efficiency Management
C871 211 Energy Consulting Services
The requirement that GSA really wanted vendors to understand was that these C-SINs cannot be used for standalone services. If you're a vendor offering some IT services along with your 874 (MOBIS) SINs for example, you can add SIN C132 51 to your PSS instead of applying for a Schedule 70 contract. However, those IT services offered under C132 51 cannot be performed alone. If you're a company that does offer a significant amount of IT services apart from services on your PSS, GSA recommends acquiring both a PSS and 70 Schedule.
What's a GWAC?
Many people don't know what a Government-Wide Acquisition Contract (GWAC) is or what the difference is from a GSA Schedule. Like the GSA Schedule, GWACs are multiple award and indefinite delivery, indefinite quantity (IDIQ) contracts. There are some unique features that make a GWAC special, such as being specific to IT and they must pass through an executive agent within the Office of Management and Budget (OMB). The GWAC overall budget ceiling for April 2014-2019 is set at $50 billion, but varies for SBAs.
Roundtable Discussion: Finding New Opportunities
In a back-and-forth dialogue with the Vice President of Government Business Development at GSA, small business vendors were able to get a lot of helpful information on how they can find new GSA opportunities. I've listed a short summary of the Q&A session of the roundtable discussion below:
Q: How can I get recognition among federal customers when I don't seem to be noticed?
A: Small businesses should find a teaming partner with better connections and/or resources with federal customers.
Q: What would help my company get subcontracted to a prime with connections to federal customers?
A: With the hope of a prime taking you on as a subcontractor, come prepared with an offer that your company can fulfill. It's likely less expensive for a prime to subcontract you as a 1099 than to hire new talent to perform the work for a federal task order. Small business vendors should "be procurement ready," meaning do your research on primes most likely to carry out the contracts you want to go after and also research their credibility/reliability as a prime in the anticipation of engaging in a long-standing working relationship with them.
Q: What's your opinion on investing in a consultant to help you find federal opportunities?
A: If you use a business development consultant, identify specific goals and be sure to dedicate time to work with your consultant to achieve these goals and the results they produce for you will be more productive. Investing in a consultant can be worth it if they have the connections and relationships with primes or federal customers to get small businesses "in-the-door."
Staying Informed
GSA highlighted a couple of resources they recommend contractors utilize to stay informed and use as an outlet to voice their opinions and experiences with the GSA:
Federal Acquisition Institute for webinars, event, and news: fai.gov
Interact for open forum, news, GSA proposed updates to Solicitations: interact.gsa.gov
Acquisition Gateway for access to open federal projects, news and resources: https://hallways.cap.gsa.gov
About Ashley Young
Ashley Young is a consultant in Winvale's Government Contract Services Department. Prior to joining Winvale, she served as part of an international team developing a customized satellite system for a major Middle-Eastern oil company. Ashley is a member of the National Honors Society of Geography, Gamma Theta Upsilon. In 2012 she received her Bachelor's degree in International Studies with a European Area Studies Certificate from Frostburg State University where she served as Design Chair for the Global Business Club.