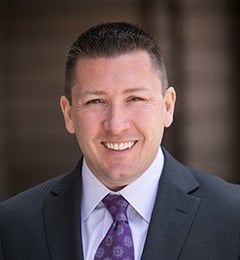 New Health IT SIN Shakes Up the $60 Billion GSA OASIS Contract
GSA Schedule | Technology | Contracts | GWAC Series | 2 Min Read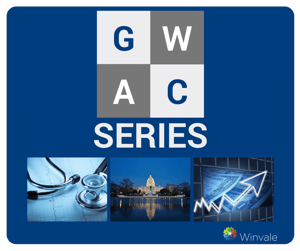 After the recent release of a Special Item Number (SIN) for cloud products and services on IT Schedule 70, GSA is now looking to create two more SINs for targeted technologies. Specifically, these SINs will be related to health IT and cybersecurity. GSA also expanded their agreement with the Defense Health Agency (DHA) regarding health IT spending.
These announcements signal a new trend in health IT and cybersecurity spending that will likely be beneficial for healthcare IT companies looking to get on more Government-Wide Acquisition Contracts (GWACs) such as the $60 billion One Acquisition Solution for Integrated Service (OASIS) contract.
Expanding Opportunities in Health IT
This addition of an IT and cybersecurity SIN will add to the four current contract vehicles used by DHA for health IT procurements. Current GWACs affected by the addition of these SINs include Alliant Large Business, Alliant Small Business, 8(a) STARS II and Veterans Technology Services (VETS).
OASIS is aimed to address agencies' needs for a full range of IT service requirements. The contract helps integrate multiple professional disciplines and supplementary services/products with flexibility for all contract types and pricing at the task order level.
Taking Advantage of IT Requirements on OASIS
There are currently $295 million in open obligations on the OASIS Large Business contract and $354 million in obligations on OASIS Small Business contract. The addition of DHA as a funding agency is expected to significantly increase OASIS task order activity due to the forecasted growth of defense health IT spending.
From fiscal year 2013 to 2014, the Defense Department health IT market grew by 20% to $1.4 billion. [CLICK TO TWEET]
Now is the time for health IT companies who are not on the GSA IT 70 Multi-Agency Contract (MAC) to begin the acquisition process so that they are prepared to submit their responses when the health IT task orders are open for bidding. This SIN category will be competitive from the beginning, given the drastic increase in allocated government funding.
This SIN will also be a great addition for GSA contractors to expand their offerings to the State, Local, and Education (SLED) markets, since the cooperative purchasing program (COOP) applies to the GSA IT 70 schedule.
Preparing for the OASIS On-Ramp
Current contractors need to begin planning for the upcoming OASIS on-ramp by either developing a proposal for themselves or by partnering with current OASIS contractors. Winvale's team of experts can assist in not just the proposal writing process, but with specialized training and research support to ensure a complete, compliant and compelling bid.
To find more information, visit GSA's How to Get on OASIS page or contact the Winvale team for assistance at sales@winvale.com.
This post is part of a 10-piece series focusing on current and upcoming GWAC vehicles. Tune in every other Tuesday for updates.
About Kevin Lancaster
Kevin Lancaster leads Winvale's corporate growth strategies in both the commercial and government markets. He develops and drives solutions to meet Winvale's business goals while enabling an operating model to help staff identify and respond to emerging trends that affect both Winvale and the clients it serves. He is integrally involved in all aspects of managing the firm's operations and workforce, leading efforts to improve productivity, profitability, and customer satisfaction.