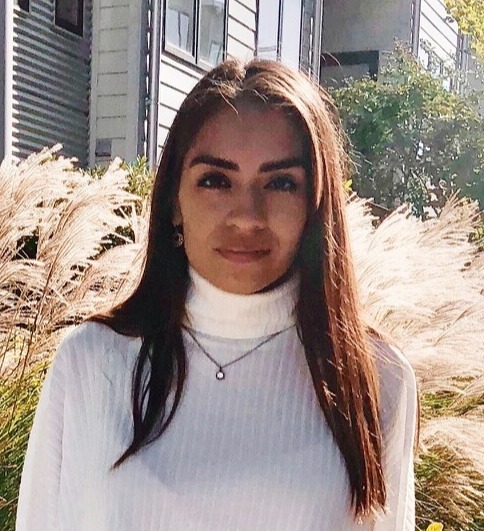 GSA Contract Consultants: What You Should Know Before Hiring One
GSA Schedule | 3 Min Read
It is no surprise that the government can be a significant client for businesses. The federal government can be one of the largest continuous clients that a business can receive. Within the year 2018, the federal government spent over $550 billion through contract vehicles. So why wouldn't you want to sell your products and services to the government?
Unfortunately, working with the federal government is not a simple process. Whether you want to begin selling to the government or want to continue selling to them, there are many regulations and rules that one needs to follow to remain compliant with what the General Service Administration (GSA) expects from contractors. With a Government Contract Consultant, finding out what GSA expects from contractors is easy.
The offer process to obtain a Multiple Award Schedule (MAS) contract can take 2-6 months until the offer is considered for award. With the help of a Government Contract Consultant navigating you through the solicitation and sorting through the offer, the process can be significantly shortened. Contract Consultants understand what GSA is looking for when reviewing offers. They recognize the type of language that a Contracting Officer is looking for when reviewing a proposal, and they know how to properly incorporate them into all offers they are working on. Most importantly, Contract Consultants understand that the government expects the best prices with other possible discounts.
What are some of the things to expect when working with a Government Contract Consultant?
Proposals
When working with a government contract consultant on a proposal, you should expect your consultant to take your company's information and turn it into various types of documents. Your consultant will need some the company's general administrative information such as your companies DUNs number, TAX ID and financial statements from the last two fiscal years. Additionally, you will need to able to identify what types of discounts your company provided to its customers and who receives the best discounts (i.e. resellers, commercial buyers, nonprofits and state and local government, etc.).
Although certain SINS require specific types of documents for an offer, there are broad requirements that all offers must put together:
At least six references that will be submitted to Open Ratings for a Past Performance Evaluation

Financial Statements for the previous two years
Commercial Discount Information
Corporate Experience Narrative
Quality Control Narrative
Pricing Narrative
These documents highlight relevant information that GSA will look for during their proposal review. Potential offerors must also complete the "Pathways To Success" test and "Readiness Assessment" prior to submitting a proposal. Your consultant can guide you through the training modules with ease. Furthermore, your consultant can help draft the documents that are required.
If your company would like to sell services to the government, there are a few specific things that you will need to provide. You will need to provide the company's organizational chart and handbook, outlining the policy for overtime compensation. You and your consultant will need to put together Relevant Project Experience narratives that fit within the scope of the SINs you are proposing. Additionally, for the labor categories that you will be proposing, you will need to be able to identify the minimum years of experience, the minimum education required, and a description of what each labor category entails. Lastly, you need to provide a market rate sheet and salary ranges for the labor categories.
If you are proposing products to GSA, some of the documents that you will be providing to your consultant and to GSA will be slightly different than the services documents. First, you need to provide invoices for all the products that you would like to sell to the government. It is important to note that the government expects all products that you are proposing to be sold commercially as well; you cannot propose products that you want to exclusively sell to the government through your GSA contract- there must be invoices for all items. You will need to provide a Commercial Pricelist of all the products. If your company does not make its own products, then you will need to provide a letter of supply from all of the manufacturers or distributors. If you are proposing a software, you will need to provide an End-User License Agreement (EULA).
Maintenance and Hourly services
If your company already has a contract with GSA, the types of services that a Government Contract Consultant will provide will be different than proposal services. It's important to note that the services your consultant will provide will vary depending on the terms and conditions agreed upon while contracting on your consultant. Your consultant will be readily available for unlimited email and phone support to answer any GSA Schedule contract related questions. They will help develop, submit, negotiate, and e-sign any and all GSA Schedule contract modifications for your products and/or services. They can aid in your quarterly GSA sales reporting and remittance of the Industrial Funding Fee (IFF). If you are required to do a Small Business Subcontracting Plan reporting, your consultant can help you navigate the process. They will be able to accept and incorporate any Mass Mods released by GSA. Your Contract Consultant can help you with any GSA Advantage.gov catalog and text-file uploads to the SIP system. Any assistance with the Most Favored Customer discounts to ensure compliance with GSA's FAR Price Reduction Clause can be completed with ease. Additionally, your consultant can help prepare you and your company for the Contractor Assessment Visits (CAV) performed by GSA's Industrial Operations Analyst (IOA).
Whatever type of services that you are looking for, Winvale is readily available to help guide you through the process. Reach out to our sales team to learn more about what Winvale can do for you.