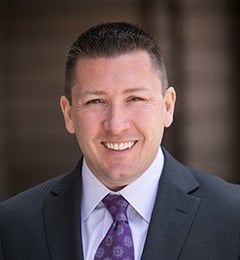 GSA Transactional Data Reporting Pilot Program Raises Concerns for GSA Contractors
GSA Schedule | 2 Min Read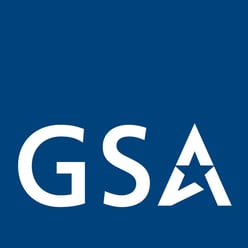 In March 2015, the GSA announced that it would be launching a pilot program that would require contractors to report transactional data for all of their federal sales. The program has been proposed and marketed as an alternative to the infamous Price Reduction Clause (PRC), but when the new program is examined closely, several new issues emerge that could prove to be more burdensome and costly than the dreaded PRC.
One of the main concerns from a contractor perspective is the confidentiality of the transactional data. With the GSA's emphasis on conducting "horizontal comparisons" as a part of their Category Management initiative to provide agencies with an electronic platform that will allow them to search for products and services and find absolute lowest price that Federal agencies have paid, contractors are likely going to want to provide additional information to explain why they are not offering the lowest price.
This information could include special pricing for bundled products, promotion information, non-standard pricing for legacy customers, etc. The problem is that the GSA has not certified that this confidential pricing information will be exempt from the Freedom of Information Act, which means that it could potentially get released and be available to a company's competitors or the general public, which could prove devastating to their business.
Another concern is the cost and time burden that the GSA Transactional Data Reporting pilot program will impose on contractors. The GSA OIG noted in their May 2015 report that the GSA's estimate of a 6 hour set up time and .52 hours per month to complete the reporting is likely understated because contractors maintain their transactional data in varying systems, using multiple formats, and unique data fields. Many contractors do not have a system in place to capture transactional data, and will have to create one from scratch. Larger companies that have transactional data in more than one IT system will have to submit separate reports for each of their systems. The GSA has not provided an estimated cost of implementing a new system to report transactional data.
The requirements seem even more challenging when you consider the potential consequences misreporting. In initial conversations with the GSA OIG, the GSA has indicated they will use the Cancellation Clause as a punishment to ensure contractor compliance with the transactional data requirements, but there are doubts surrounding the GSA's commitment to using this clause due to their reluctance to enforce it when contractors fail to meet their $25,000 sales minimums.
So what is a suitable punishment?
While it would be very harsh, it is possible that the Department of Justice will determine that misreporting transactional data to the GSA falls under the False Claims Act, as the false information could affect not only the guilty contractor's federal prices, but it could influence the government's understanding of pricing for all contractors offering similar products or services because they are using the transactional data to make pricing decisions. If this is the case, contractors that do not set up an adequate system to produce transactional data could be subject to penalties under the False Claims Act, which in some cases could result in the loss of thousands of dollars or more.
It is clear that the GSA has a lot of details to iron out before this program is implemented. At this point there are too many unanswered questions for contractors to feel comfortable with the Transactional Data Reporting program. It feels strange to say this, but maybe contractors are better off with the PRC.
About Kevin Lancaster
Kevin Lancaster leads Winvale's corporate growth strategies in both the commercial and government markets. He develops and drives solutions to meet Winvale's business goals while enabling an operating model to help staff identify and respond to emerging trends that affect both Winvale and the clients it serves. He is integrally involved in all aspects of managing the firm's operations and workforce, leading efforts to improve productivity, profitability, and customer satisfaction.