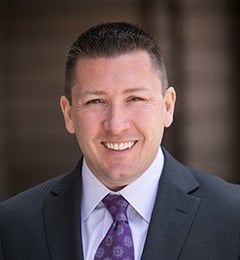 How Have Contractor Assistance Visits Changed?
GSA Schedule | 2 Min Read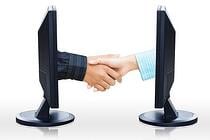 Last year marked four important changes in Contractor Assistance Visits (CAV's) that GSA contractors should be aware of moving forward. Given that such visits occur infrequently (only twice over a five year period), many contractors may have glossed over the changes when they were announced. That kind of attitude may leave you in a frenzy should GSA reach out to you for one of these visits. It simply cannot be stated enough: Preparation is the key to successful visit from GSA! Here is a quick rundown of the changes to help keep you ahead of the curve and ready for your next visit:
Changing Roles
In March 2014, GSA announced that Industrial Operations Analysts (IOA's) would now be supporting GSA contractors in more of an administrative support role. Historically, GSA Administrative Contracting Officers (ACO's) were tasked with overseeing remittance of the Industrial Funding Fee (IFF). This role is now being taken on by the IOA and will be something they will be specifically focused on during their visits. Expect correspondence from IOA's more frequently on this specific topic, especially if you miss a quarterly sales report or fail to remit payment. GSA has stated that the change will increase efficiency and support the effectiveness of the program by ensuring payment of the IFF.

Compliance Based Assessments
GSA also announced early last year that the frequency of visits would be based on risk factors such as "amount of sales, number of included sales, number of sales adjustments, issues with sales tracking, prompt payment discount, and/or basis of award." This "compliance based assessment" would replace the traditional "MAS Schedule Contractor Visits." In layman's terms this means that GSA will be primarily focused on compliance rather than education during their visits. The onus is on contractors to fully prepare for the session by reviewing their contract documentation, supporting sales data, and other pertinent information requested by the IOA. Unfortunately, GSA was short in providing further specifics around what thresholds would need to be met to trigger an IOA assessment.
Virtual Visits
The format of GSA's visit will change as well. GSA will now conduct "virtual visits" more frequently in lieu of in-person visits.
Individual Resumes
Finally, IOA's will now start requesting individual resumes to substantiate professional labor category qualifications and timesheets to substantiate invoicing during their visits! The purpose of this "labor qualifications review" is to ensure that contractors are not providing unqualified labor on projects, and that they are properly adhering to the labor category descriptions outlined for offered professional services categories on their MAS contract. Any discrepancies will be noted and communicated to your Procurement Contracting Officer (PCO) for further investigation. Given this change, it is extremely important that you conduct a due diligence check to ensure that the individuals who have worked on your GSA projects fall within the qualifications listed for each of your labor category descriptions.
In Conclusion
We hope that by clearly delineating the four changes that Contractor Assistance Visits have undergone will allow you to best prepare for these visits, strenthen yoiur relationship with GSA, and continue to grow your firm.
About Kevin Lancaster
Kevin Lancaster leads Winvale's corporate growth strategies in both the commercial and government markets. He develops and drives solutions to meet Winvale's business goals while enabling an operating model to help staff identify and respond to emerging trends that affect both Winvale and the clients it serves. He is integrally involved in all aspects of managing the firm's operations and workforce, leading efforts to improve productivity, profitability, and customer satisfaction.