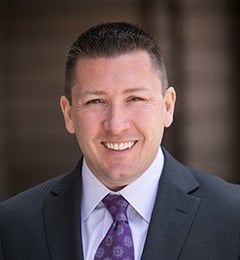 How Should You "Federalize" Your Brand?
Government Business Development | Contracts | 2 Min Read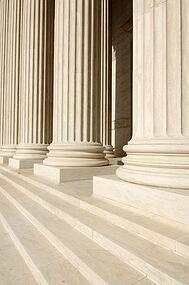 Government marketing can be defined as supporting business development and sales through promoting a company's expertise, their relevant solutions, qualifications, mentions in the news, partnerships, past performance and contract vehicles to help:
Gain awareness in the federal market
Create an image of credibility
Shorten the federal sales cycle
And to successfully market your company to the government, it is oftimes necessary to federalize yourself.
How Do You Federalize Your Brand?
Federalizing your brand is not a difficult task, but it does require that your marketing department and subject matter experts (SMEs) set aside a dedicated time segment of time. First, you need to conduct a website audit. When conducting your website audit you must do so through the lens of either government buyers or potentially teaming government contractors. Remember, your website is the foundation for all of your federal materials. We suggest that you evaluate your website and three of your federal competitors' websites, comparing and contrasting the four.
What Do You Need?
We suggest that you try to incorporate your government-directed messaging into fresh copy; create something special and unique for your federal customers. Select royalty-free stock images relevant for your government market. Include a "How to Buy" section to prominently show GSA Schedule and contract vehicles. Turn your website into a lead generation mechanism through case studies and white papers that will resonate within the federal space.
Any government contractors will also need a government capabilities statement. A capability statement should be very brief (only one or two pages), direct, and specifically related to the individual agency's needs. Ideally, this government capabilities statement is a living document that will change depending on the targeted agency. This is because savvy contractors know that each agency has its own mission and focus, and they speak directly to those in their capability statement.
You should also federalize commercial sales decks, which can be done successfully by including:
Contract information
Core competencies
Past performance results
Differentiating factors
Corporate data
Contact information
What's in Your Tool Kit?
Government contractors need to have a "Federal Marketing Tool Kit." This tool kit should contain the necessary marketing documents that every government contractor should have on hand and ready to share with their government prospect. It consists off five basic tools:
Business cards with GSA Schedule and certifications (ie. HUBZone)
Federal sales PowerPoint deck
Case Studies for products or solutions
White papers discussing how your technical expertise can meet current government challenges or needs
A capabilities statement leave-behind
In Conclusion:
Many government contractors fail to adequately federalize their brand. This is an important step when entering the government marketplace. It announces that your company has entered the government marketplace, and is ready and actively looking to do business with the government. It is also becoming more and more important to market to the government since budgets are tightening and agencies are beginning to look to non-traditional methods for finding solutions to their issues. Many government agencies have turned to the internet to find potential solutions, making it more important than ever to plan and execute a strategy that federalizes your company's brand.
About Kevin Lancaster
Kevin Lancaster leads Winvale's corporate growth strategies in both the commercial and government markets. He develops and drives solutions to meet Winvale's business goals while enabling an operating model to help staff identify and respond to emerging trends that affect both Winvale and the clients it serves. He is integrally involved in all aspects of managing the firm's operations and workforce, leading efforts to improve productivity, profitability, and customer satisfaction.