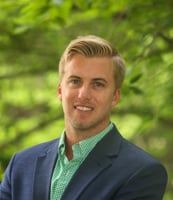 How to Use Contractor Team Arrangements
GSA Schedule | Contracts | 4 Min Read
While GSA Multiple Award Schedules (MAS) provide contractors with ample opportunities to provide products and services to an array of government buyers, there can also be times a contractor may not able to solely satisfy a buyer's needs with their offerings. Thankfully, there's an answer for GSA contractors who want to combine their expertise to create one total solution. In these situations, contractors can enter a GSA Schedule Contractor Team Arrangement (CTA).
What is a Contractor Team Arrangement (CTA)?
This is as an arrangement in which two or more GSA Schedule contractors team together to provide a total solution to meet a customer's needs. Under Schedule CTAs, contractors complement each other, which allows teams to compete for orders for which they may not qualify independently.
CTAs do not create a separate legal entity but allows Schedule contractors to meet buyer requirements by combining the supplies and/or services from each team member's separate Schedule contract in response to a buyer's solicitation. CTAs are different from prime/subcontracting agreements which can involve a GSA contractor and a non-contractor, and must include a large and a small business.
It's important to note that Schedule CTA's are a bit different from Federal Acquisition Regulation (FAR) 9.6 Contractor Team Arrangements. Schedule CTAs require both participants to have a GSA Multiple Award Schedule contract.
What Are the Benefits of a Contractor Team Arrangement?
For the government, allowing contractors to work together means they can get complete solutions from contractors with complimentary offerings. It also lets government buyers more easily satisfy their socioeconomic procurement goals.
GSA Schedule contractors can use CTAs to compete for orders they otherwise wouldn't be competitive on or wouldn't qualify for. By working with other Schedule holders, contractors can offer a complete solution to meet a Request for Proposal (RFP) or Request for Quote (RFQ) that neither partner would be capable of performing on their own. Contractors can also use CTAs to ensure that they only need to focus on their own core competencies, reducing risk of nonperformance and ensuring the government receives the best price and quality possible. Small businesses may team together or with a larger business to take on a large project they would be unable to handle alone.
GSA's socioeconomic procurement goals can give contractors using CTAs an advantage over the competition. If an RFQ or RFP has socioeconomic requirements tied to it, then all members of the CTA must meet those requirements. However, even on RFQs/RFPs that are not set-aside for specific socioeconomic categories, GSA prefers to work with small and disadvantaged businesses wherever possible in order to meet their overall spending goals. Contractors can also work together to compete responses outside the scope of their awarded Special Item Numbers (SINs). When looking to use a CTA in this manner, however, it's important to read the requirements closely, as some will request all CTA members to have the applicable SIN.
How Do I Form a Contractor Team Arrangement?
GSA Schedule holders are free to establish CTAs at any time, and the contractors themselves are responsible for the creation of the document. While GSA does not provide a template for CTAs, they do recommend that contractors cover a few elements to ensure success for both parties.
Establish Duration and Responsibilities of the Contract
One of these aspects includes the duration of the partnering agreement. Each contractor in the CTA should be able to identify any options, and describe how each option will work for the contractor involved. It is also important to provide a detailed outline for team leader and team members' responsibilities and specify the contractor who will perform as the team leader. If the team leader will change throughout the order performance period, the document should describe the reasons for such changes and how the team leader will be designated during order performance. CTAs should also outline points of contact for each team member (contractor). Since the government has privity with all team members, the government may contact either contractor directly.
Identify Invoicing Responsibilities and Payment Allocation
It's important for each member of the CTA to designate responsibilities for invoicing and payments. The CTA should acknowledge that the team members, without any involvement by the government, would resolve any dispute involving the distribution of payment between the team leader and the team members.
The CTA should also identify any proprietary information and specify how such proprietary information and related rights will be managed. Along the same lines, it's important for the CTA to be documented in writing and signed by each participating GSA Schedule contractor, identify each member of the CTA by name, address, GSA Schedule contract number, and Point of Contact (POC), and state that the agreement is solely between the team members. The CTA should state that all team members remain independent contractors, responsible for their own employees.
Establish Pricing
From a pricing standpoint, the CTA should specify unit prices or hourly rates and how pricing is calculated. We suggest you:
List the supplies/services and pricing, including any team lead task management pricing (if applicable)
Note that all prices charged to the buyer must be at or below the applicable contractor's GSA contract prices
Explain how any order incentives or fees will be divided within the team if applicable.
Specify that each team member is responsible for tracking and reporting their own sales per the terms and conditions of the GSA contract and for paying the related Industrial Funding Fee (IFF)
Are You Interested in a Contractor Team Arrangement?
Is a CTA right for your business? If you see an opportunity that you want to go after but you need additional support, CTAs are a great way to maximize your business. Of course, you'll want to strategize your responses and find opportunities that work solely for your company as well. CTAs do take organization and time to find a GSA Schedule partner who you will work well with.
If you would like to learn more about CTAs or other partnership opportunities, we would be happy to help you find the best path for your business.