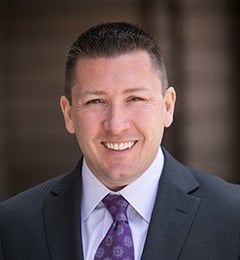 How to Win Federal Contract Awards off a GSA Schedule
Government | Opportunity Boards | Contracts | 2 Min Read
So you finally have your GSA contract in place – what happens now? There are a number of things you can do as a contractor to ensure opportunities are carefully monitored that will improve your chances of getting federal contract awards.
FedBizOpps (FBO) and eBuy are normally the first two bid boards GSA contractors use to proactively find opportunities, but there are some other opportunity boards out there as well that you should take a closer look at. Remember, that although the following sites are open to all vendors, your GSA contract works well to shield yourself from the competition and stand out of the crowd. By contacting the contracting officer for your procurement opportunity and ensuring their awareness of your GSA contract, you will improve your chances of award since they'll know that you're already pre-vetted and that your pricing already has been determined to be fair and reasonable. Keep that in mind!
NECO (Navy/Marine Corps)
The Navy Electronic Commerce Online (NECO) is the Navy Electronic Business Opportunities database that contains all current procurement transactions from the Navy and the Marine Corps, including RFQs, RFPs, amendments and cancellation notices. As a vendor, you can register in order to submit bids and sign up for daily procurement opportunities, and in the Business Opportunities section you are able to search for solicitations. The site also provides a number of links to useful Electronic Commerce sites and DOD specifications and standards.
Opportunities in NECO are supposed to automatically transfer over to FBO, but this is unfortunately not always the case and therefore it might be a good idea to not overlook registering directly in NECO. Bear in mind that the services solicited under NECO most often will be non-engineering services, since the majority of engineering services are solicited on the SeaPort-e contract vehicle.
LRAE (Air Force)
The Long Range Acquisition Estimate (LRAE) is an online system used by the U.S. Air Force to communicate its need to the market, and by registering on the platform you are able to search for opportunities by a variety of variables. The site allows you to subscribe to notifications of contract opportunities in two ways; either by watching the opportunity of an individual contract, or by subscribing to one or multiple NAICS codes. The site also contains information regarding buying activities, estimated dollar amounts, points of contact and award dates, and other information you may need as a potential supplier to formulate your U.S. Air Force marketing strategies.
OSDBU and Procurement Forecast
Since the U.S. Federal Government strives to help small and socially or economically disadvantaged businesses in particular, contractors are often prioritized based on their socioeconomic status. Depending on your socioeconomic status, it may be important for you to know that each federal agency publishes a procurement forecast each year, illustrating where that agency plans to spend its money the upcoming fiscal year. This could prove helpful for you when looking for new opportunities and agencies to focus on. If you would like more information on how a certain agency works with procurement for your socioeconomic status, you are able to reach out directly to the Office of Small and Disadvantaged Business Utilization (OSDBU) - an informal organization that works closely with the SBA to ensure opportunities are easily understood and taken advantage of by you as a prospective small business contractor.
Winning contracts associated with your GSA Schedule is more than finding opportunities on GSA eBuy. Contractors need to branch out and review as many opportunities as possible and influence the agency to make the procurement through the GSA Schedule program. All the bid boards listed above contain a plethora of information and opportunities which should be reviewed by your organization.
About Kevin Lancaster
Kevin Lancaster leads Winvale's corporate growth strategies in both the commercial and government markets. He develops and drives solutions to meet Winvale's business goals while enabling an operating model to help staff identify and respond to emerging trends that affect both Winvale and the clients it serves. He is integrally involved in all aspects of managing the firm's operations and workforce, leading efforts to improve productivity, profitability, and customer satisfaction.