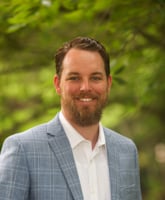 Section 508 for Contractors: What is it and Who Has to Comply?
Technology | 7 Min Read
Are you in the process of putting together an offer for a GSA Schedule or bidding on a government solicitation and want to ensure your company is meeting all the compliance criteria? Well, Section 508 may apply to you. If you plan on supplying Information and Communication Technology (ICT) products and services to the federal government, you'll need to outline your company's ability to comply with the revised Section 508 standards. Here's what you need to know about this legislation and how it fits into the federal government.
What is Section 508?
At its core, Section 508 is an amendment to the Rehabilitation Act of 1973 which was established to ensure Information and Communication Technology (ICT) accessibility to persons with disabilities. This law was aimed at bridging the gap between existing laws which provided some measures to ease the accessibility of federal facilities and programs, as well as to modernize these statutes with current operational practices.
Under Section 508, federal agencies are required to provide people with disabilities access to information comparable to the access available to others, meaning certain government contractors need to comply as well. So, what does this look like for contractors? If you manufacture, build, design, create, teach, or resell ICT products or services, you are considered and ICT vendor. To do business with the federal government, you need to demonstrate that your ICT product or service is accessible and conforms to the revised 508 standards. ICT includes software, electronic content, support documentation and services, but we'll cover more in depth below.
Section 508—Accessibility Standards in the U.S.
The U.S. has federal accessibility laws that extend back just 50 years ago. The first of these laws to provide increasing accessibility to disabled persons was the Architectural Barriers Act of 1968 (ABA), which required physical access to facilities, but also helped build the foundation for subsequent laws such as the Rehabilitation Act of 1973 we are discussing here.
The Rehabilitation Act was amended in 1986 to incorporate Section 508 to manage the growing Information Technology (IT) field. The base goal was to ensure that federal agencies create access to Information and Communication Technology (ICT) to employees and members of the public with disabilities, provided doing so does not cause and "undue burden" the behalf of the federal government.
The proposed rules for technical compliance in the Rehabilitation Act became a system of market research, government procurement practices, and technical standards to establish a basis for what could be considered compliant. This update continued to be refined until the final Section 508 rule was issued in 2018.
Section 508 Compliance for Government Contractors
Now that we know what Section 508 is and where it is derived from, we can now discuss its applicability to the acquisition needs of the government. As we mentioned above, if you plan to sell Information and Communication Technology (ICT) to the federal government, you'll need to show that your products and services are accessible.
Section 508 Compliance if You Are Offering Products
The easiest way to show government buyers your products are accessible is to provide a Voluntary Product Accessibility Template (VPAT). This template is a document that explains how ICT products meet Section 508 standards. A VPAT is a great way to address government solicitation requirements.
Section 508 Compliance if You Are Offering Services
Below are some suggestions on how to showcase the accessibility of your services to government buyers:
Provide an accessibility statement outlining your accessibility approach or capability.
Address functional performance criteria either directly or through support for appropriate assistive technologies.
Identify accessibility for additional ICT features beyond the identified program requirements.
You'll want to make it clear to the government buyer that you are taking that leap toward Section 508 compliance.
How the Federal Government Manages Section 508 in Acquisition
GSA has provided government agencies with a roadmap for making Section 508 compliance determinations. Luckily for contractors, it outlines what the government is looking for from them.
GSA's roadmap breaks managing ICT accessibility in acquisition into 6 steps across the pre-award, award, and post-award phases. As we move through the remainder of this article, we will discuss these steps and how the government evaluates a contractor's Section 508 compliance.
Step 1 - Determine Section 508 Accessibility Requirements
In this first step, the government will make the determination of whether a particular offer from a business conforms to the revised Section 508 standards published in 2018. The government does this by identifying the ICT to be used, determining if exemptions apply, and using the gathered information to define the accessibility requirements.
Some ICT examples are, but are not limited to:
Telephones, smartphones and mobile devices
Televisions, DVD players, and videotaped productions
Internet and Intranet websites
PDF documents
Content on DVDs and CDs
Online training
Webinars and teleconferencing
Technical support call centers
Remote access websites and tools
Tablet, laptop and desktop computers
Software and operating systems
User guides for software and tools
Copiers, printers and fax machines
Calculators
There are exceptions to every rule and Section 508 has a few of its own. Many of these exemptions would be for systems that the general public, contractors, or government employees would not have access to. Systems related to national security, and facilities maintenance or monitoring spaces are good examples, but there are others. You can review the full scope of the accessibility requirements on the Section 508 site.
After making their accessibility determinations, government acquisitions personnel develop their solicitation language more often than not with standardized templates using the Accessibility Requirements Tool (ART) or templates used in past practice. Using the ART tool can be useful on the contracting side to preview any requirements for future offers.
Step 2 - Conduct Market Research
Once the government makes accessibility determinations, they will conduct market research to scope out the best product and/or service solution based on their mission needs. Market research will be continuous throughout a given acquisition with the intent of identifying the availability of products, availability of suppliers to modify products for accessibility needs, and the flexibility of end users to adjust their requirements to allow for the purchase of commercial products and services.
Step 3 - Develop Solicitation Language
Still within the pre-award process, agencies need to define the criteria necessary for 508 compliance in their solicitations. In drafting a solicitation, agencies will take into consideration information gathered from the previous steps and apply it toward future acquisitions. Solicitation language will include all the provisions, clauses, and acceptance criteria for Section 508 compliance. This data can be for future contracts or from an existing government-wide vehicle, but agencies will further refine their requirements to the task order level for purchasing.
Step 4 - Request Accessibility Information from Vendors
This step in the pre-award process is where contractors will have the opportunity to provide direct input. Step 4 in ICT accessibility is when the government will seek input from manufacturers and contractors to develop a 508 Technical Evaluation. Agencies will use a VPAT for commercial or government off the shelf items (COT/GOTS). For ICT development service contracts, agencies will ask you to provide:
A plan for accessibility testing and evaluation during the development life cycle of the future delivered ICT products.
Define how, by whom, and when accessibility testing should be conducted during the contracting development process, and before receipt by the government of the final deliverable.
Evidence of the vendor's capability to develop accessible solutions.
In responding to solicitations that include ICT, you should include a Accessibility Conformance Report (ACR) for each ICT at a minimum, but you man also include supplemental reports and demonstrations for product accessibility.

Step 5 - Evaluate Proposals
Step 5 enters into the award phase where after evaluating proposals from vendors, acquisitions specialists will review ACRs and VPATs as applicable to determine how well each offering conforms to the revised Section 508 standards. Testing of certain products is also done at this time, but the main take away as a prospective vendor/contractor at this point in the process is to be as responsive as possible.
Step 6 - Validate Contractor Compliance
The final step GSA provides for agencies in managing Section 508 compliance is validating contractor compliance. This will be a continuous process throughout the duration of your contract with the government, and it's required that all previously agreed upon terms and conditions regarding ICT accessibility for deliverables remain in good standing.
Need Help Maintaining Section 508 Compliance?
We know maintaining compliance with your GSA Schedule can be overwhelming because there's a lot of moving parts to keep up with. If you have questions about Section 508 compliance or how to successfully maintain your GSA Schedule, Winvale is happy to help. If you want to learn more about keeping up with your GSA Schedule, check out the blogs below:
About Tyler Kittle
Tyler Kittle is a Consultant for Winvale. Tyler is a retired Army combat veteran, a former federal careerist, and Cum Laude graduate of American Military University. Utilizing his government contracting experience, Tyler works to establish strong client relations and efficiency in the acquisitions process.