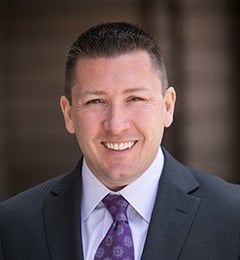 Selling to the Government: Building your Government Sales Practice
Government Business Development | Government | 2 Min Read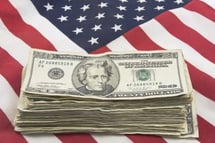 Building your government sales practice will be one of your organization's greatest challenges, as mistakes occur quite frequently. In fact, when entering the marketplace many companies actually make the same mistakes:
They proceed without a solid plan already in place
They have not completed the required research
The Federal Government is one of the most complex marketplaces in the world, and success is unattainable without first researching it, understanding it, and developing a plan of action.
Understanding the Government Sales and Buying Processes
Having a general understanding of the government's sales process, as well as understanding how each individual agency makes its purchases, are two of the most crucial components needed to successfully develop a government sales practice. There are a multitude of avenues that the government can (and will) use to make procurements, thus there is a positive correlation between your level of understanding and your chance for success.
Most agencies have a "How to Do Business With…" page on the procurement section of their website. This section can provide great insight into how your government sales team should approach that agency, so be sure to check first. For if you do not understand the agency's sales and buying processes, you will spend a lot of time wasting resources.
Grow Your Government Pipeline
Growing your government pipeline requires not only a strong sales team, but also an approach founded in researching the market. Many companies fall into the trap of depending on bid boards and not doing any other research. I strongly advocate for my clients to spend some time each week conducting the research needed for a strong pipeline. This does include reviewing the government bid boards, however it goes so much further. Some key areas of research that government contractors should consider when growing their pipelines are:
Expanding current contracts with more task orders
Get in Front of the Right Decision Makers
Despite all the rules and procedures, the ultimate results of the buying decisions come down to people. Finding the right ones, understanding what they need, and quickly explaining how your offerings are what they need is hugely beneficial, but is far from easy. Luckily there are a few proactive ways that you can go about facilitating these connections.
o Attend traditional trade-shows
o Attend agency events
o Attend pre-bid conferences
o Submit an invitation for a bid
Call the office(s) listed and make an appointment
o Introduce yourself and your business
o Provide your business card, a capabilities statement, and your business website
o Give buyers the opportunity to see who you are and what you can do
Scale Your Government Sales Team
This is one of the most challenging areas for government contractors. Many of my clients have asked me, "Who should we hire?" and "When should we hire them?" "Do we look for experience or should we look for a rookie?"
These are all tough questions for consultants to answer, because there is not just one answer. Each situation, condition and contractor requires a different solution. There are many different solutions that government contractors should consider when trying to determine when and how to scale their government sales team.
If you would like to learn more about successfully selling to the government, please register for our upcoming webinar Selling to the Government Series – Session 1: Building Your Government Sales Practice which will take place Wednesday, May 6 at 1:00 PM EST.
About Kevin Lancaster
Kevin Lancaster leads Winvale's corporate growth strategies in both the commercial and government markets. He develops and drives solutions to meet Winvale's business goals while enabling an operating model to help staff identify and respond to emerging trends that affect both Winvale and the clients it serves. He is integrally involved in all aspects of managing the firm's operations and workforce, leading efforts to improve productivity, profitability, and customer satisfaction.