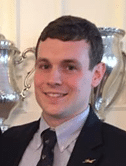 11 Tips for Phase 3 of the GSA MAS Consolidation
GSA Schedule | Resources and Insight | 4 Min Read
As of August 1st, 2020, GSA officially transitioned into Phase 3 of the Multiple Award Schedule (MAS) Consolidation. Phase 3 is the final phase of GSA's plan to migrate all 24 legacy Schedules into one Schedule. Although Phase 2 impacted all GSA Schedule holders, Phase 3 only affects contractors with multiple contracts under one Unique Entity Identifier (UEI) such as the Data Universal Numbering System (DUNS). GSA's goal in the final phase of the MAS Consolidation is for each contractor to have one MAS contract per DUNS number.
If you have multiple contracts under one UEI, GSA should have sent you an email with an overview of Phase 3 and FAQs. However, as government contract consultants, we know our clients often need more direction and assistance with these major changes to their GSA Schedule contracts. If Phase 3 applies you, we have put together a list of tips to help you transition into this phase smoothly and successfully:
1. Confirm Which Contract Number You'll Be Operating Under
Since you will be consolidating all your GSA MAS contracts under a single DUNS number, you will need to confirm which single contract number you will be operating under prior to starting the Phase 3 Consolidation process with your assigned Contracting Officer (CO).
2. Take Note of the Period of Performance of Your MAS Contracts
Contractors need to be aware of the Period of Performance (PoP) of their multiple MAS contracts. So, it's advisable that you consolidate your MAS contracts to the contract with the longest PoP.
3. Keep Any Contract with a Blanket Purchase Agreement Alive
If you have Blanket Purchase Agreements (BPAs) under your MAS contract, that contract will need to be kept alive, as its Terms and Conditions are directly tied to it. You should look at your BPAs and see when your PoPs are and what dates they expire.
4. Consider Keeping Your Contract with Your Primary NAICS Code
It may be beneficial for you to keep your MAS contract in which you have a primary NAICS code if it qualifies you as a small business. This way you can remain eligible for small business set-aside opportunities. *Contractors should not choose a surviving MAS contract based solely on preponderance of work NAICS code business size rather than considering all relevant factors at play. The small business size standard on your surviving contract will prevail.
5. Pricing Structure – Let Contracts with Pricing Issues Expire
It may be beneficial to allow a contract to expire if you have had pricing issues i.e. PRC issues, CAV questions, or if you pricing is no longer favorable via your Commercial Sales Practices (CSP) (Awarded GSA Basic Discount / MFC discount). This also applies if the contract was awarded under a Discount Off of List Structure vs Cost build-up.
6. TDR vs. Non-TDR – Consider Consolidating Contracts with TDR
If you have one contract in which you are eligible for Transactional Data Reporting (TDR), it may be beneficial to consolidate that contract and cancel the other(s), as you prefer monthly reporting or you prefer not disclose your CSP.
7. Consider Canceling Contracts with Audits and Other Compliance Issues
Does the contract have any audits, claims, legal disputes, OIG investigations? If so, it may be in your best interest to cancel that contract(s) and consolidate into a MAS contract that does not have the previous stated items occurring under it. *Any current audits must be completed prior to cancelling a contract.
8. Take a Closer Look at Upcoming Opportunities in Each of Your Contracts
Do you have pending opportunities under a particular MAS contract? You should look at what opportunities you have under your multiple GSA MAS contracts and see which contracts are beneficial to cancel or consolidate. This should also include current orders as well!
9. Examine Your GSA Sales History
Contractors should look at their GSA Sales history under their multiple MAS contracts and see which contract(s) are most profitable.
10. Your Consolidated MAS Contract Should Represent Your Core Business
Does the contract represent your core business? You should look at your multiple MAS contracts and see which contract represents your core competency. Since contractors are consolidating into a single MAS contract, it is advisable that the consolidated MAS contract represents the contractor's core competency / core business.
11. Make Sure All Contracts Being Consolidated Are Up-to-Date
This includes ensuring:
All pending mandatory Mass Mods have been accepted
All sales reporting and Industrial Funding Fee (IFF) remittance is current and accurate
Any Industrial Operational Analyst (IOA) findings have been resolved
You have migrated to MAS in SIP/EDI
A current and accurate catalog file is published
SAM registration is current and accurate
Do You Feel Prepared for Phase 3 of the MAS Consolidation?
All of the tips above will be at the discretion of the assigned Contracting Officer, therefore it's advised you have a set plan of action prior to going through this process. This will not only make the CO's job easier (and quicken the pace of the process), but it will allow you to make the best overall decision for your company.
Since there are so many variables and decisions to be made during Phase 3, it is highly advised that you seek the expertise of a GSA MAS consultant. If you need assistance with Phase 3, our Winvale consultants are here to help you.
About David Baldino
As Director of Professional Services at Winvale, David Baldino focuses on leading the Government Contracts Professional Services division, which offers clients expert advice related to the acquisition and maintenance of federal government contracts, strategic consulting for the optimal execution, compliance on federal government projects, and best practices training. David is the Subject Matter Expert for all clients in a variety of industries, including Information Technology, Cyber Security, Professional Services, and Commercial Products. David is a graduate of George Mason University and has attended both Georgetown University and the University of Oxford, where his studies consisted of History and Law.