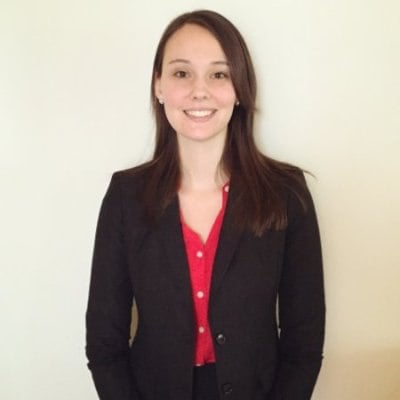 Identify Your Best Opportunities with NAICS Codes
GSA Schedule | Contracts | 2 Min Read
This month we focused on North American Industry Classification System (NAICS) codes, covering what a NAICS code is, how to use codes to determine if your organization qualifies as a small business, top spending trends and much more. Now that you know about NAICS codes, start using them now to find opportunities!
Each year, the government spends millions on a vast array of goods and services, buying everything from office supplies and airplanes to fitness equipment. Given the volume of procurement activities, where do you start? You can narrow down opportunities using these codes in the right way. Your NAICS codes help focus your opportunity searches, so you can zero in on the right opportunities for YOUR business.
How to get started
To begin a search with NAICS codes, you must first determine what NAICS codes are important and relevant to your organization's offering. Try to narrow down your list to around five NAICS codes that best represent your business's core service areas. For a complete list of NAICS codes check out the Census Bureau's website here.
Begin a search
Now that you know what five NAICS codes you will use in your searches, it's time to get started! Use your NAICS codes to filter your search criteria. Large procurement databased such as Federal Business Opportunities (FBO) give you the option to check off your desired NAICS codes. To use this feature in FBO, go to their advanced search section, put in your criteria and check off your desired NAICS codes in the below box.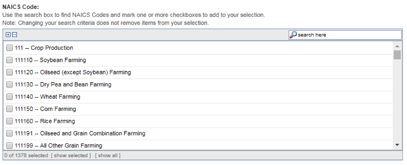 You can also use NAICS codes to search for opportunities in the Federal Procurement Data System (FPDS) when looking for expiring contracts, and in Schedule Sales Query when you want to search on general contractor historical spending.
Search quality matters
When searching for opportunities, you need to use as much criteria as possible to filter your search if you want to avoid sorting through results that aren't a good fit for your organization. NAICS codes are a key piece of this strategy, and will greatly improve the quality of search results. However, make sure you are focusing on NAICS codes that really represent your business. If you don't find good opportunities with your chosen NAICS codes, you may need to reconsider those codes and choose others that are a better fit with your products and services. Keeping your NAICS codes up to date and relevant to your organization will be important to your long-term success.
Not sure what NAICS codes you should be using? Contact us today to learn how we can help you to determine what NAICS codes are the best for you and your business.
About Meghan Gallagher
Meghan Gallagher is Winvale's Government Analyst on the Business Development team. Meghan helps clients with research and market analysis reports of their company's products and services, as well as helping consult clients on their government contracting business. She assists with marketing and sales materials such as government capabilities statements, web sites and case studies. Meghan has a strong background in research after serving with the World War One Centennial Commission, a Congressional Office, and her time with the University of Maryland's Government Honors Program.