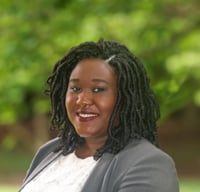 What Are the Types of Small Business Set-Asides?
Government Business Development | 4 Min Read
If you are a small business owner, your chances for federal procurement are greater than you may think. The federal government mandates set-asides to achieve small business goals and give small businesses a fair chance to win government contracts. Set-asides are exclusively reserved for small businesses, which limits competition and increases the odds as defined in the Federal Acquisition Regulation (FAR) 19.5. At Winvale, we work with a wide variety of small businesses and help them find their niche in the public sphere. In this blog, we will cover the different types of small business set-asides that your business may qualify for.
What Are Small Business Set-Asides?
Small business set-asides are contracts reserved by the federal government which limit competition to qualifying small businesses. The federal government uses small business set-asides when products or services can be completed by at least two small business. To fulfill small business contracting goals, Contracting Officers often determine whether an acquisition can be completed through set-asides first before opening it up to other businesses.
How to Qualify for Set-Asides
To qualify for a small business set-aside, your company must register in the System for Award Management (SAM) and be certified as "small" by the Small Business Administration (SBA). There are certain size standards designated by the SBA which define the threshold of growth a business can reach before qualifying as a large business. Further classifications of size standards are organized by industry which are based on North American Industry Classification System (NAICS) Codes. The size standards limit the number of employees and/or the average income a company can make to be deemed a small business.
Types of Small Business Set-Asides
There are some set-asides allocated for small businesses that participate in contracting assistance programs directed by the Small Business Administration (SBA). There are set-aside contracts for each contracting assistance program. If your company falls under one of these socioeconomic categories, you may qualify for these set-asides.
8(a) Business Development Program
To qualify for the 8(a) Business Development Program, you must be considered a Small Disadvantaged Business (SDB), meaning 51% of the business is owned and controlled by U.S citizens who are at a disadvantage economically and socially as defined in 13 Code of Federal Regulations (CFR) 124. Additional requirements include less than $6 million in assets, a maximum net worth $750k, and maximum adjusted income of $350k. This program has a term status that can last for a period of 9 years.
The Women-Owned Small Business Program
Women-Owned Small Businesses (WOSB) and Economically Disadvantaged Women-Owned Small Businesses (EDWOSB), are awarded 5% of the federal government set-aside dollars. To qualify for WOSB and EDWOSB, your small business must be at least 51% owned by women.
If you are a Women-Owned Small Business with less than $6 million in assets, a maximum net worth $750k, and maximum adjusted income of $350K, then you meet the qualifications for an Economically Disadvantaged Women-Owned Small Business. Though some certified WOSB would qualify as an EDWOSB, many do not apply, because they are unfamiliar with the requirements. So if you qualify as a WOSB, you should check to see if you also qualify as an EDWOSB.
It's also important to note that the certification requirements for Women-Owned Small Businesses have recently changed, so if you are interested in qualifying, you should familiarize yourself with the process.
Veteran-Owned Small Businesses
There are also set-asides reserved specifically for Veteran-Owned Small Businesses (VOSB). The stakeholders of these eligible businesses must be veterans as described in the United States Code and make up 51% of the company. Just like the other set-asides, VOSBs must also qualify as a small business as defined by their designated NAICS code.
An estimated 5% of the federal government procurement budget is spent on VOSBs. Businesses that qualify as Service-Disabled Veteran Own Businesses (SDVOSB) are VOSBs with a few distinct differences. Additional requirements to qualify as a SDVOSB included having a service-related disability as decided by the Department of Veteran Affairs (VA) or Department of Defense. Unlike other agencies, the VA tracks the contribution of VOSBs to fulfill their procurement goals through the Veteran First Programs.
The HubZone Program
Small businesses located within demographically specified regions which are considered Historically Underutilized Business Zones (HUBZones) may qualify for the HubZone Program.
Businesses that are in HUBZones are awarded 3% of federal contract dollars. To qualify for this program, your business must be located in a HUBZone, have 35% of it employees living in a HUBZone, and 51% of those who own and control the company must be a part of " a Community Development Corporation, an agricultural cooperative, an Alaska Native corporation, a Native Hawaiian organization, or an Indian tribe."
Start Bidding On Set-Aside Contracts
Small businesses with limited resources are granted a lot of opportunities in the federal marketplace. You should capitalize on that fact that the federal government prioritizes small business participation and make sure you are properly registered for any of the contracting assistance programs above. If you have questions about how to qualify for set-asides, you can check out our blog, "Do I Qualify for Set-Aside Contracts?" If you need help figuring out the qualification process or you have any questions about your GSA Schedule, you can reach out to one of our consultants.