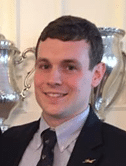 What Does TAA Compliance Mean?
GSA Schedule | 2 Min Read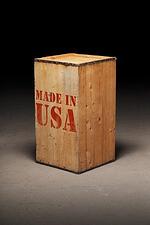 In order to a hold a Trade Agreements Act (TAA) Compliant GSA multiple award Schedule (MAS) contract, you must agree that each "final product" that you sell has been, will have been "substantially transformed" in the United States or in a signatory country, designated by the TAA, throughout the entirety of your contract term. But what does TAA compliance mean?
While that sounds complicated, it's not. It simply means that you, as a product manufacturer or reseller on GSA, the "final products" that you sell through your GSA Schedule cannot be made in China, India, or Russia, for example. For your convenience, a full list of TAA compliant countries is available here.
However, before ensuring that you are TAA compliant, it is important to understand the significance of being so.
Why You Should Be TAA Compliant
The Trade Agreements Act (19 U.S.C. & 2501-2581) of 1979 was enacted to foster fair and open international trade, but more importantly, it implemented the requirement that the U.S. Government may acquire only U.S.-made or -designated end products. This means specifically that the GSA must only acquire U.S.–made and/or TAA compliant products while under a MAS program. This requirement, though, has still has left many MAS contract holders confused on its true meaning.
Understand TAA Compliance
To truly understand what it means to be TAA compliant, and thus ensure that you are, it is essential that you, as a MAS contract holder, understand Winvale's 10 strategies outlined below:
It is essential for MAS contract holders to pick the right manufacturer for their products. Companies such as China, India, Russia and Malaysia, violate TAA compliance and thus violate their GSA contract
Communication between partners is critical for maintaining a good relationship within the company, allowing for responsibility to be shared throughout the managerial oversight on the company's function
Ensure proper documentation, which includes supplier agreements as well as a letter of supply agreement
Correct documentation of the country of origin is vital, including origin markings, most current country of origin and the correct country of origin (COO) code
Detailed inventory is a must, including sample products, product markings, and product matching
Maintenance, both internal and external: Companies have to be proactive with their MAS contract, by participating in activities such as product market sampling and training on a regular basis
Monitor U.S. customs and border protection information, which can be found on the CROSS website
As a MAS contract holder, you must research any compliance issue with the TAA should you notice one – allowing you to ultimately remove the issue
If you have done significant sales with a non-TAA compliant country it is necessary to seek professional help
As a MAS contract holder, if you become unsure about any aspect of TAA compliance it is imperative to get advice from a professional, who can guide you through the problems of non-compliance
Still Have Questions?
For more questions, advice and guidance concerning TAA compliance and noncompliance, contact Winvale for professional services in accelerating your governmental opportunities.
About David Baldino
A Lead Consultant at Winvale, David Baldino focuses on supporting large and small organizations in their efforts to successfully market to the Federal and State Governments. Advising customers on best practices for contractor and contract compliance in direct relation to the Federal Acquisition Regulations and the NASPO ValuePoint Cooperative Purchasing Program, David has allowed companies to focus on performance within these contract vehicles, and enable continuous growth. He has also worked with other cooperative purchasing contract vehicles including Texas DIR, the National Cooperative Purchasing Alliance (NCPA), and The Cooperative Purchasing Network (TCPN). David is a graduate of George Mason University and has attended both Georgetown University and the University of Oxford, where his studies consisted of History and Law.