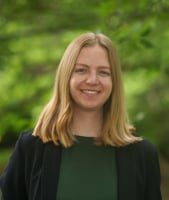 What Does TAA Compliance Mean?
GSA Schedule | Government | 9 Min Read
As a GSA Schedule contractor, there are a few pre-requisites you need to follow before you can begin preparing your GSA Schedule proposal that also continue throughout the life of your contract. One of the qualifications you need is to make sure you are complying with is the Trade Agreements Act (TAA). In order to maintain TAA compliance with your GSA Multiple Award Schedule (MAS) contract, you must agree each "final product" you sell will have been "substantially transformed" in the United States or in a signatory country designated by the TAA, throughout the entirety of your contract term.
While it may sound complicated, you just need to make sure you fully understand what TAA compliance means and how you can abide by the rules. Here's what you need to know.
Table of Contents:
What Does TAA Compliance Mean?
TAA compliance simply means the "final products" you sell through your GSA Schedule as a product manufacturer or GSA reseller cannot be made in certain countries including, but not limited to:
China
India
Indonesia
Iran
Iraq
Malaysia
Pakistan
Russia
Sri Lanka
In other words, the products you sell through your GSA contract must be:
Articles that are wholly the growth, product, or manufacture of the U.S. or a designated country, or
Articles that are "substantially transformed" in the U.S. or a designated country into a new and different article of commerce with a name, character, or use distinct from that of the article or articles from which it was transformed.
We get a lot of questions about what "substantially transformed" means. GSA defines "substantially transformed" as a product that has become a new and different commerce article in terms of name, character, or use. However, the definition can still get tricky for some contractors. We suggest if you have any questions about whether your products pass the TAA compliance check, you ask your consultant or refer to the Federal Acquisition Regulation (FAR) 52.225-5 on Trade Agreements. We are of course always here to help answer any of your questions on TAA.
What Countries Are TAA Compliant?
We have talked about what countries you can't have final products made in, but what countries are considered TAA compliant?
Designated countries that are TAA compliant include:
World Trade Organization Government Procurement Agreement Countries
Free Trade Agreement Countries
Least Developed Countries
Caribbean Basin Countries
Here's a list of all the countries by category:
World Trade Organization Government Procurement Agreement Countries
Armenia

Aruba

Australia

Austria

Belgium

Bulgaria

Canada

Croatia

Cyprus

Czech Republic

Denmark

Estonia

Finland

France

Germany

Greece

Hong Kong

Hungary

Iceland

Ireland

Israel

Japan

Republic of Korea

Latvia

Liechtenstein

Lithuania

Luxembourg

Malta

Moldova

Montenegro

Netherlands

New Zealand

Norway

Poland

Portugal

Romania

Singapore

Slovak Republic

Slovenia

Spain

Sweden

Switzerland

Taiwan

Ukraine

United Kingdom
Free Trade Agreement Countries
Australia

Bahrain

Canada

Chile

Colombia

Costa Rica

Dominican Republic

El Salvador

Guatemala

Honduras

Republic of Korea

Mexico

Morocco

Nicaragua

Oman

Panama

Peru

Singapore
Least Developed Countries
Afghanistan

Angola

Bangladesh

Benin

Bhutan

Burkina Faso

Burundi

Cambodia

Central African Republic

Chad

Comoros

Democratic Republic of Congo

Djibouti

Equatorial Guinea

Eritrea

Ethiopia

Gambia

Guinea

Guinea-Bissau

Haiti

Kiribati

Laos

Lesotho

Liberia

Madagascar

Malawi

Mali

Mauritania

Mozambique

Nepal

Niger

Rwanda

Samoa

Sao Tome and Principe

Senegal

Sierra Leone

Solomon Islands

Somalia

South Sudan

Tanzania

Timor-Leste

Togo

Tuvalu

Uganda

Vanuatu

Yemen

Zambia
Caribbean Basin Countries
Antigua and Barbuda

Aruba

Bahamas

Barbados

Belize

Bonaire

British Virgin Islands

Curacao

Dominica

Grenada

Guyana

Haiti

Jamaica

Montserrat

Saba

St. Kitts and Nevis

St. Lucia

St. Vincent and the Grenadines

Sint Eustatius

Sint Maarten

Trinidad and Tobago
Although it's rare, the list does change from time to time, so you should make a practice of checking it annually or each time you add new products. You can find the full list of TAA compliant countries here.
Why You Should Be TAA Compliant
The Trade Agreements Act (19 U.S.C. & 2501-2581) of 1979 was enacted to foster fair and open international trade, but more importantly, it implemented the requirement the U.S. government may acquire only U.S. made or designated end products. This means specifically that GSA must only acquire U.S. made and/or TAA compliant products while under the MAS program. This requirement has still has left many GSA contract holders confused on its true meaning.
Tips for Successful TAA Compliance
To truly understand what it means to be TAA compliant and ensure that you are following this crucial regulation, it's essential you as a MAS contract holder review our 10 strategies outlined below:
It's essential for MAS contract holders to pick the right manufacturer for their products. Companies such as China, India, Russia and Malaysia, violate TAA compliance and thus violate their GSA contract.
Communication between partners is critical for maintaining a good relationship within the company, allowing for responsibility to be shared throughout the managerial oversight on the company's function.
Ensure proper documentation, which includes supplier agreements as well as a letter of supply agreement.
Correct documentation of the country of origin is vital, including origin markings, most current country of origin and the correct country of origin (COO) code.
Detailed inventory is a must, including sample products, product markings, and product matching.
Maintenance, both internal and external: Companies have to be proactive with their MAS contract, by participating in activities such as product market sampling and training on a regular basis.
Monitor U.S. customs and border protection information, which can be found on the CROSS website.
As a MAS contract holder, you must research any compliance issue with the TAA should you notice one – allowing you to ultimately remove the issue.
If you have done significant sales with a non-TAA compliant country it is necessary to seek professional help.
As a MAS contract holder, if you become unsure about any aspect of TAA compliance it is imperative to get advice from a professional, who can guide you through the problems of non-compliance.
Do You Still Have Questions About TAA Compliance?
It's important to remember that it's your responsibility to ensure your product information is accurately incorporated into your GSA contract and displayed on GSA Advantage! throughout the life of your contract. It's good practice to routinely review the country of origin of products offered on your GSA contract, because sometimes manufacturers change their manufacturing points. If you find out that a country of origin has changed for a product, you should make sure you update your GSA Advantage! to reflect the changes.
If you want to learn more about the technical requirements surrounding TAA, check out Federal Acquisition Regulation (FAR) 52.225-5 Trade Agreements.
We know GSA contractors have to keep up with a lot of rules and regulations throughout the life of their contract. For more questions, advice, and guidance concerning TAA compliance and noncompliance, contact Winvale for professional services in accelerating your governmental opportunities.