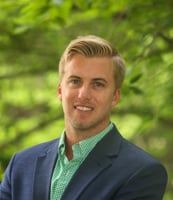 What is a GSA Multiple Award Schedule?
GSA Schedule | 8 Min Read
If you're new to the world of federal contracting, chances are you have come across several foreign terms like GSA Multiple Award Schedule, and the definitions are not always self explanatory. The government has its own jargon we call "government speak" and it can be a little daunting at first to learn the terms and acronyms associated with selling to the government, but as consultants, it's our job to help our clients understand.
Federal contracts like the GSA Multiple Award Schedule provide plentiful opportunities for businesses and organizations to expand their public sector sales presence, but in order to reap the benefits of selling in the government landscape, it's important for companies to understand the basics of government contracting first. In this article, we'll break down the GSA Multiple Award Schedule, highlight the benefits, and tell you how you can get on the GSA Schedule.
What is a GSA Multiple Award Schedule?
GSA Multiple Award Schedules (MAS) are long-term governmentwide, Indefinite Delivery, Indefinite Quantity (IDIQ) contracts that provide federal, state, and local government buyers commercial products and services at volume discount pricing. Businesses and organizations interested in selling products and services to government agencies through the General Services Administration (GSA) do so using the GSA Multiple Award Schedules Program.
They are awarded for an initial period of 5 years, with three additional 5 year option periods, totaling a potential 20 year life for each GSA MAS contract. With contracts lasting up to 20 years, you can think of the GSA Schedule program as a long-term partnership with federal agencies.
GSA Schedules make the process easier for both government buyers and contractors. For contractors, the benefits of being on a GSA Schedule are expansive.
What Are the Benefits of a GSA MAS Contract?
Both contractors and government buyers are looking for the most efficient, streamlined, and least expensive way to sell and purchase products and services. The GSA Multiple Award Schedule accomplishes all of this.
One method GSA uses is setting pre-negotiated ceiling rates for each product and service for the period of the contract. With pre-negotiated ceiling rates, prices have already been determined as fair and reasonable by government standards. This makes it easier to win government business, as agencies are no longer required to go through the process of determining if pricing is competitive in the government marketplace.
Advantages in Marketing
In addition to fair prices and easier access of purchase, having a GSA Schedule provides excellent marketing tools for contract holders. For example, GSA Advantage! is an online shopping tool where your GSA offering can be posted and made available for agency buyers to access. This is essentially the "Amazon" of GSA and allows contractors to upload products, product photos, product descriptions, and use key search words and main selling factors to optimize search results.
This is also a useful tool to scope out competitors and stay up to date on the offerors within your niche market. Similarly, having a GSA Schedule is a great asset to advertise on your company website and marketing materials. Letting potential buyers know that your company has a GSA Schedule can give you a competitive edge over non-GSA competitors.
Other GSA Applications
Another advantage of being a GSA Schedule holder is having access to GSA sites that other companies do not. For example, GSA eBuy is a website that only contract holders and agency buyers may access. This acquisition tool is where agencies look to request information and obtain quotes from GSA Schedule holders. GSA eBuy makes it easy to find business opportunities, respond to government requests, and establish new business relationships.
The GSA MAS Category Breakdown
Prior to the GSA MAS Consolidation in the fall of 2019, contractors were required to select one GSA Schedule per contract. For instance, contractors could not select SINs under both the Information Technology and Professional Services Schedules without having separate contracts. However, since the consolidation, all SINs are now under one Schedule. This gives contractors much more freedom in choosing a diverse classification of SINs if they choose.
Instead of individual Schedules, GSA now offers 12 Large Categories, each of which are broken down further into sub-categories for more specific SIN classification. The table below shows the updated Large Categories in which all SINs fall under. Determining which category and SIN their products or services fall under is an important step for contractors considering a GSA Schedule.
Large Category Category Letter
Office Management A
Facilities B
Furniture and Furnishings C
Human Capital D
Industrial Products and Services E
Information Technology F
Miscellaneous G
Professional Services H
Scientific Management Solutions I
Security and Protection J
Transportation and Logistics Services K
Travel L
How Do I Get a GSA Schedule Contract?
If you have determined a GSA Multiple Award Schedule is something that would be beneficial for your business or organization, the next step is completing the process of acquiring a GSA Schedule.
Before beginning the process of getting on a Schedule, it's important to determine if your organization or business qualifies to submit a GSA Proposal. There are multiple financial requirements that must first be met, including:
Must have financial stability
Must have been in business for at least 2 years
Must be able to prove products and services have been sold commercially
Must be compliant with the Trade Agreements Act (TAA)
Must have a Unique Entity Identifier (UEI) and active SAM.gov registration
If an organization can meet all of these requirements, they are then able to begin the proposal process to acquire a GSA MAS contract.
Proposals are broken down into 3 main sections: administrative, technical, and pricing. Although specific requirements for each GSA proposal do vary slightly by Special Item Number (SIN), most of the core documents are similar throughout.
Administrative
The administrative section of the GSA proposal mostly covers general information specific to each company. For instance, under this section, prospective organizations are required to submit financial statements, a copy of their employee handbook and organizational chart, and proof of their SAM Registration, among other documents.
Technical
The technical section of the GSA proposal includes a collection of narratives as to why each organization would be able to succeed on the GSA Schedule. Two of the required documents are the corporate experience and quality control narrative, which highlights the company's abilities and organizational functions. Descriptions of past completed projects are also required, which GSA looks at to confirm that their work with commercial customers will translate to government buyers on the Schedule.
Pricing
The pricing section is the bulk of the proposal. Offerors must provide pricing support for all proposed products or services that support the company's commercial price list or market rates.
If offering labor categories, you must provide detailed descriptions of functional responsibility, education, and experience. In addition, the offeror must disclose all Commercial Sales Practices (if not opting into Transactional Data Reporting), commercial prices, and GSA proposed pricing. The pricing section itself can include up to 15 different documents upon submittal.
GSA Springboard Program
One of GSA's recently revamped programs is the Startup Springboard Program. This program is specifically geared toward new and smaller companies and allows them to bypass the strict eligibility requirement of two years of experience mentioned previously.
This program was previously reserved for contractors who were pursuing an IT Schedule, but as of May 16, 2022, this option is open to all Multiple Award Schedule (MAS) Large Categories. GSA will allow any potential offeror with less than 2 years of corporate experience to submit a GSA Schedule offer if they can:
Substituting 2 years of corporate experience with professional experience of key executives and key personnel.
Substituting relevant corporate past performance with the project experience of key personnel.
Providing financial documentation that demonstrates your company's financial responsibility in place of submitting 2 years of financial statements.
Companies that participate in the Springboard Program must still comply with other GSA requirements. However, this program presents a huge opportunity to emerging companies who would otherwise be ineligible.
Are You Considering Getting on a GSA Schedule?
Entering the world of government contracting can seem overwhelming at first, but the rewards of entering the federal marketplace make the initial proposal process worthwhile.
Fortunately, Winvale's team of consultants are available to provide support throughout the proposal process and can also help with maintenance and compliance once a contract is awarded.
For more information regarding GSA Schedules or how Winvale can help you, check out our blog and contact a member of our team today!