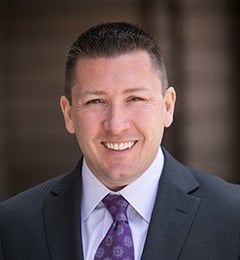 What is a GSA Schedule Contract?
GSA Schedule | 2 Min Read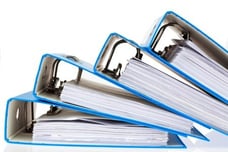 "What is a GSA Schedule contract?" This question may seem like it would have a simple answer, but if you're completely new to the topic, the explanation can become a bit complex. You may already be familiar with the endless acronyms of the Federal Government, and in this language sometimes referred to as "Government speak," everything has the potential to sound overly advanced, bureaucratic and cumbersome. However, in approaching this question differently, it is not as advanced as it sounds.
Having a GSA Schedule Contract
Having a GSA Schedule contract, or simply a GSA contract, is a little bit like being part of an exclusive network. Within this network, your client is the Federal Government, and not just anyone who walks into your store off the street. One of the main differences between selling your products and services through a GSA contract as opposed to selling open market, is that when selling through a GSA contract the terms and conditions are previously agreed upon.
This simplifies the buying process for the different federal agencies within the Government. And for you as a vendor, the GSA contract opens up a whole new set of opportunities. For as you've been accepted to the network, you may now take part in a market that previously was not open to you.
The Federal Government's Buying Behavior
The Federal Government, stretching from the U.S. Postal Service to NASA to the all the agencies within the Department of Defense and beyond, buys products and services every day from all kinds of companies all over the nation. What's interesting to note is that these agencies have quotas they need to fill, i.e. they are required to spend a certain percentage of their overall expenditure on small businesses. If you are a small business, this translates to billions of dollars set aside for companies just like yours.
However, when John Doe buys a computer commercially for his home, the process is very different from when NASA orders computers. If you are selling to a federal agency, there are a bunch of specific rules that need to be followed – in terms of negotiated fair and reasonable pricing, compliance with trade agreements, high performance rating, quality assurance, experience in the market… I could go on. When it comes to federal procurement, the vendors need to be carefully vetted beforehand. This is not as difficult as it sounds.
Selling to the Federal Government
One of the simplest ways to go through the vetting process in order to sell to the Federal Government is to get hold of a GSA Schedule contract. By having a contract, agencies know that you are part of the "network", which gives them the green light to buy from you. The contract was created by an agency that the U.S. Government established with the sole purpose to help support federal agencies to buy products and services from vendors such as yourself - the General Services Administration (GSA).
The word "schedule" refers, simplistically, to what area you're doing business in. This helps the Federal Government find you based on what they want to purchase. Depending on the scope of the work you do, you may want to pursue going after a GSA Schedule 70 contract, the Information Technology contract, or the former GSA Schedule 874 (now 00Corp), if you're doing business consulting.
How Can You Sell to the Government?
There are currently 43 different Schedules available. Yes, the answer is not always clear what Schedule you should go after and yes, you can hold multiple GSA contracts. I would also like to add yes, you are not the first vendor to struggle with these questions!
Deciding on what Schedule contract you want to have, and actually going through the vetting process are parts that can be a little bit tricky if you are unfamiliar with the process. That is why my job as a GSA Consultant exists. But once you're in the network, you will realize that you are able to compete and find business opportunities in a whole new way.
About Kevin Lancaster
Kevin Lancaster leads Winvale's corporate growth strategies in both the commercial and government markets. He develops and drives solutions to meet Winvale's business goals while enabling an operating model to help staff identify and respond to emerging trends that affect both Winvale and the clients it serves. He is integrally involved in all aspects of managing the firm's operations and workforce, leading efforts to improve productivity, profitability, and customer satisfaction.