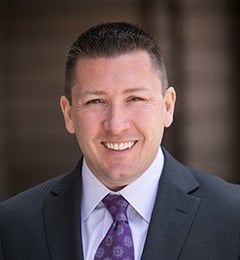 7 Common RFP Mistakes That You Can (and Should!) Avoid
GSA Schedule | Resources and Insight | 3 Min Read
Responding to a solicitation does not start when a Request for Proposal (RFP) is released to the public. Successful companies conduct activities months in advance of the actual RFP release. Give yourself the best chance of winning contracts, and avoid these seven common mistakes companies make when pursuing RFP's.
Not Doing Your Homework
This cannot be stressed enough. It is to your benefit to know who your competitors as well as what your customers' pain points are. This knowledge enables you to incorporate key differentiators into your responses to ensure that you address the very issues that your customers are concerned about. This helps to differentiate your response, allowing you to stand out from your competitors.
Not Meeting with Key Decision Makers
Once a solicitation is released, conversation with key decision makers must cease. If you hadn't already spoken with the customer, your window of opportunity is now closed. Any information that you could have discovered about pain points, desirable outcomes or concerns is no longer available to you. Most importantly, at this point, the customer does not know who you are. As they wade through the stack of responses before them, chances are that if your identity is unrecognizable, your response will go straight to the bottom of the pile. Would you rather buy from someone you know, or someone you don't know?
Not Responding to the Request for Information (RFI) and/or Not Attending the Industry Day
Some companies choose to strategically ignore RFI's because they don't want the public to know which solicitation they're pursuing. That said, most intelligent companies will find some way, even through a third party or teaming partner, to submit a response to the RFI. Though they must offer up what may seem like to much information, they understand that responding to an RFI could potentially lead to additional qualifications or criteria that give them an advantage. Likewise, attendance at Industry Days ensures that you can gather all information the contract office offers as well as scope out possible competitors (see Mistake #1).
Not Writing to the Draft RFP
If a draft RFP or a previous RFP (in the case of a recompete) is available, there should be no reason why you are not drafting a response ahead of the final RFP. Writing to the draft allows you to identify gaps and issues ahead of the deadline, granting you extra time to resolve issues you may discover. Generally speaking, you have anywhere from 30-45 days to respond to a solicitation. Having to make major business decisions and/or finding solutions to issues during that time is not only stressful, but it takes away time from composing the response.
Not "Teaming" Early Enough
Developing team relationships takes time to build. Finding a company to team with means vetting them, ensuring that their offerings compliment yours. Remember, if you are awarded the contract, your team is evaluated as a whole. You want to make sure that your teammates can deliver on their commitments.
Only Focusing on the Bid Boards
Bid boards mainly report on the high level details of an opportunity. It is important to track opportunities on these boards, as they are the main source of releasing logistical details of a solicitation, but they do not provide the in-depth knowledge you'll need to produce a compelling response (Again, see Mistake #1).
Assume You Are a "Shoe-in" to Win
Regardless of what service or product you offer, you can bet that someone else can offer it as well. Do not get complacent with your response. Government ontracting officers are not obligated to give you work. Rather they are obligated to find the best value for services and/or products. If you do not put your best foot forward, some other company can (and will) step in and take that business away from you.
In Conclusion
Understanding what not to do can oftentimes be just as important as understanding explicitly what you should do. This is a perfect example of that. While avoiding these seven mistakes does not guarantee your winning contracts, they put you a few steps ahead. Use these steps. Do your homework; put your (and your teams') best feet forward; win government contracts.
About Kevin Lancaster
Kevin Lancaster leads Winvale's corporate growth strategies in both the commercial and government markets. He develops and drives solutions to meet Winvale's business goals while enabling an operating model to help staff identify and respond to emerging trends that affect both Winvale and the clients it serves. He is integrally involved in all aspects of managing the firm's operations and workforce, leading efforts to improve productivity, profitability, and customer satisfaction.