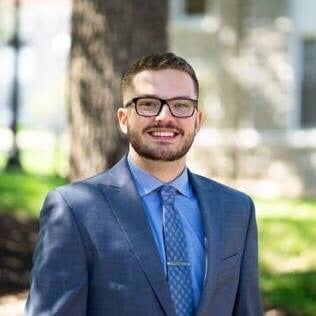 How Government Contractors Can Stand Out from their Competition
Government Business Development | 6 Min Read
Once you get your GSA Schedule contract, you become part of an elite marketplace reserved for contractors who are pre-authorized to sell to the government. While this will certainly increase your business opportunities, you still have to face competition just like any other market. With your GSA Schedule, you'll be competing for orders on procurement sites like GSA Advantage!, and competing in government solicitations. How do you make sure you stands out from the other government contractors? We put together 4 ways your company can gain an advantage over other companies and best practices you should follow.
1. Identify and Differentiate from Your Competition
Before you can start curating a plan of action, you'll need to identify your competition and figure out exactly how your solutions are different. You can research and find your competitors within one of these 3 GSA sites:
Once you figure out who your competition is, you want to make it easy for the government to see how your offerings are unique. When Contracting Officers are reviewing government solicitations, they may receive several offers and they might all start to look the same. Think of it like a potential employer reviewing resumes—a lot of the candidates will be qualified and have similar backgrounds, so if an applicant has something that makes them uniquely valuable, they are more likely to succeed. If a CO is reviewing your response and can see clearly how you stand out and how your solutions can help them, you will have a better chance at getting that award.
2. Build a Government Marketing Strategy and Online Presence
One of the most important things you should do to stand out from your competitors is develop a government marketing strategy and boost your online presence. This may seem like an obvious first step, but many companies fail to cover all the bases when it comes to government marketing.
First, you'll want to ensure you are utilizing all the available social media channels (LinkedIn, Facebook, Twitter, Instagram, etc.) to get the word out about your company and solutions. It's important to note this is not the primary way to market your products and services to government customers, but you should build a strong online presence and make it known you are a GSA Schedule contractor.
Next, and more importantly, you'll want to create a page on your company website dedicated to government customers. This is a great opportunity to get a leg up over your competitors. Your website is linked in GSA eLibrary, so if a prospective government customer finds themselves on your site, you want to make sure you have a page just for them.
On this page, you'll want to emphasize how your products and services are unique and differ from your competitors', and how they will bring value to government buyers. You'll also want to use this opportunity to establish authority in your industry and include any whitepapers or case studies that talk about your offerings. Lastly, you'll want to include:
A link to your GSA eLibrary page
A link to your GSA Advantage! page
Your GSA Schedule/Government Contract Number
Your GSA Schedule/Government Contract Logo
Main POC for Public Sector sales
The information above is available on GSA eLibrary, but you want to make it easy for government buyers so if they decide to inquire more about your solutions or want to make a purchase, they can find everything they need at their fingertips.
3. Know Where to Find Government Contracting Opportunities
One of the biggest struggles of becoming a successful contractor is knowing where to find government contracting opportunities. Nearly all government opportunities both at the federal and state, local, and education (SLED) level can be found on government e-Commerce portals. If you understand which platforms to use and how to use them, you can significantly increase your company's ability to find and win opportunities.
The first site you should go to is SAM.gov. All GSA contractors must be registered in the System for Award Management (SAM), and update their registration annually. On SAM.gov, there's a specific section to find contracting opportunities. You can filter these opportunities by keyword, agency, notice type, response date, place of performance, and small business designation to name a few. For more information on using SAM.gov, you can check out our blog on how to find opportunities on SAM.
You'll also want to make sure you are active on GSA eBuy. On this site, government agencies post Requests for Quotes (RFQs) and Requests for Proposals (RFPs) available only to GSA contractors. Agencies can also reach out directly to contractors if they want them to bid on a specific opportunity. You can only view opportunities relevant to the Special Item Numbers (SINs) you sell under, so it automatically narrows down the opportunities for you.
Paid subscription tools can also be a great value to you, especially if you are a small business and may not have the bandwidth to rifle through both federal and state and local opportunities on a regular basis. Paid subscriptions can offer an extra layer of search terms and values specific to your market and makes it easier for you to keep track of relevant opportunities. Examples of subscriptions include EZGovOpps and GovWin.
4. Take Advantage of Special Business Designations
The federal government prioritizes small business participation, meaning there are several small business designations your company may be able to leverage and utilize. For example, if your company qualifies as a Women-Owned Small Business or a Veteran-Owned Small Business, then you would be able to bid on contracts specifically set-aside for these small businesses. There are several types of set-asides you may qualify for so it's worth researching.
The federal government is required to award a certain percentage of prime federal contracting dollars to these small business set-asides, so this designation could give you an advantage if you are competing against large businesses in a solicitation.
This is something also to consider if you're looking into partnering with a reseller on the GSA Schedule. You might want to look into companies that have a small business designation because you'll have access to government funding that another competitor may not depending on their designation.
Best Practices for Submitting Government Solicitations
When submitting a government solicitation bid, there are some best practices you should follow to ensure you stand out from your competition. There are some unwritten "do's" and "don'ts" you should take note of:
Do:
When responding to a solicitation, make sure you follow the template the government provided exactly. Use their wording as much as you can, so they can see themselves reflected in your response.
Establish a government landing page on your website or create specific case studies and whitepapers for a government audience. When you submit a solicitation, government agencies may be looking at your site for future information about your company or offerings.
Dedicate a Point of Contact (POC) that has a background or significant knowledge in government contracting and public sector sales. This can be either in house or contracted with resellers/consultants.
Don't:
When you submit a government bid, don't pester Contracting Officers or the government client. Use your best judgement on how often to follow up, but it shouldn't be more than 1 to 2 times per week.
Take note of the due dates for each solicitation. Don't wait until the last minute to submit your bid. You'll want to respond 24-48 hours in advance of the due date in case the government has any questions or clarifications. Respond in a timely manner to any correspondence from the government.
Succeeding in the Government Marketplace
Becoming a successful government contractor doesn't necessarily happen overnight. However, if you work to implement best practices and learn how to navigate as well as differentiate your company from your competition, you'll have a better chance at winning contracts and government business.
If you want to learn more about government marketing and finding business opportunities check out these blogs:
If you need help with your GSA Schedule or have any questions about preparing government solicitations, feel free to reach out to one of our consultants.
About Bradley Wyatt
Bradley Wyatt is a Lead Account Manager for Winvale's Public Sector department where he currently manages a diverse portfolio of Information Technology, Hardware, Software, and Services Channel Distribution Partner Accounts to accelerate their sales within the Public Sector. Bradley is a native of Fredericksburg, Virginia and a graduate from James Madison University with his Bachelor's of Science in Public Policy and Administration.