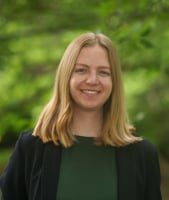 The Advantages of Pursuing a Sources Sought Notice
Government Business Development | Resources and Insight | 4 Min Read
While searching for a contracting opportunity on SAM.gov, you may have glossed over entries that are marked as Sources Sought Notices (SSNs). Maybe it's because it's not a formal government solicitation and overall may seem like an underdeveloped opportunity, but we suggest you take a closer look, because Sources Sought Notices play a key role in federal procurement and can increase your odds of winning the opportunity.
Sources Sought Notices are important for both government agencies and contractors because they can shape the scope of a solicitation and identify the need for small business participation. Since the federal government Q4 is fast approaching, it's important to keep an eye out for these opportunities. The following blog will define a Sources Sought Notice and explore why it's a useful tool you should take advantage of.
What is a Sources Sought Notice?
A Sources Sought Notice is an early stage opportunity that helps a federal agency conduct market research to identify possible vendors, especially small businesses, who have an interest and the resources to support a particular agency requirement.
Agencies will use responses from Sources Sought Notices to help evaluate whether the market has the capacity to provide the requested products or services described in the Sources Sought and to the scale that the agency would need.
It's important to note that Sources Sought Notices are not bids or solicitations, but rather help lead to them. When government agencies post a notice, they are not looking for work currently, but they are seeking possible sources for future work.
Additionally, the responses to a Sources Sought can allow the agency to begin estimating a project management plan, including a project timeline, cost estimation, performance indicators and the allocation and on-boarding of key personnel.
Sources Sought Notices and Small Business Opportunities
One major outcome of a Sources Sought is the potential for the opportunity to be assigned to a particular small business set-aside, such as Service Disabled Veteran Owned Small Business, Woman Owned Small Business, HUBZone, etc.
According to the Federal Acquisition Regulation (FAR) Subpart 5.201, the primary purpose of notices such as a Sources Sought is to improve small business access to acquisition information and enhance their competition in the federal marketplace by identifying contracting and subcontracting opportunities. Identifying the need for a set-aside is very important because each federal agency has small business goals they need to meet.
Why Should Contractors Respond to a Sources Sought Notice?
A common mistake contractors make is to ignore a Sources Sought due to the lack of a dollar value assigned to the opportunity. While it may not have dollar value, it holds a significant amount of value to your company. This is because an early stage opportunity like a Sources Sought is the stage in which your business has the most control and input into shaping the requirements.
This is the time where your company can make recommendations for how to increase efficiency, decrease costs, or propose additional changes that would steer the award in your favor. If you can convince the contracting agency that the solicitation should include an important component that you know most of your competitors do not possess, then you can greatly increase your chance of winning the opportunity once a formal solicitation is issued.
In addition to shaping the opportunity, responding to a Sources Sought Notice gives your organization a chance to introduce yourself and begin a dialogue with the Contracting Officer (CO). It's not a great sign if the government agency reviewing your final proposal has never heard of you before the final stage, and they've gotten comfortable with other contractors throughout the solicitation process.
Where Can You Find Sources Sought Notices?
Sources Sought Notices can be found in generally the same places as Requests for Information (RFIs), Requests for Quotes (RFQs), and Requests for Proposals (RFPs). The main place you can find Sources Sought is the contract opportunities section on SAM.gov. You can also find Sources Sought Notices on agency websites and through paid subscription tools, but SAM.gov is the most organized and easy to search platform.
Sources Sought Notice vs. Request for Information (RFI)
You may be wondering, how is a Sources Sought Notice different from a Request for Information (RFI)? While they are very similar and are both very important to pay attention to early on in the solicitation process, there are some key differences.
First, a Sources Sought Notice is market research without the pricing component and the technical recommendations. An RFI is market research with pricing estimates and includes technical recommendations.
Another key distinction is Sources Sought seeks to identify the need for socio-economic vendors, or small business set-asides. RFIs identify a possible vendor pool, but do not specialize in small businesses. RFIs are also more broad in that they are looking for whether or not there is a solution to their problem, and not necessarily what businesses are capable of performing the project.
Are You Ready For Future Government Opportunities?
At first, you may find it difficult justify allocating time to complete a Sources Sought, but the small initial investment of time can lead to substantial rewards later in the procurement process. Especially since Q4 is approaching and the government will be looking to use up the remainder of their funds for the Fiscal Year.
We understand you may need some direction on how to start finding opportunities and how to prepare your GSA Schedule so it's ready for the upcoming spending spree. If you want to learn more about how to qualify opportunities, check out our blog, How to Qualify a Government Opportunity: 5 Steps for Success in the Government Marketplace.
If you want to make sure you are properly marketing your GSA Schedule and ensure government agencies can find you, check out our blog on GSA Schedule Marketing 101. If you have questions about your GSA Schedule, or how you can get one, we would be happy to help you.