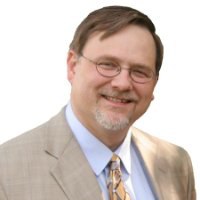 Client Spotlight - Avilar Technologies Inc, a Veteran Owned Small Business.
At the dawn of the Internet era, Tom Grobicki, CEO of Avilar Technologies began envisioning a world with technological advances that would eventually propel the software industry and subsequently help the
armed forces. After serving in the US Air Force and cultivating over 25 years of software development experience, Tom determined that the key to enterprise success was its people.
After being in the ROTC and then serving as a Captain in the U.S. Air Force, Tom oversaw operations at the office of SYSCON Corporation, which provided software engineering support to the Applied Physics Laboratory at Johns Hopkins University. He regarded himself and his colleagues as futurists, which would accurately describe their efforts towards projects they worked on. While there, he interacted with the Department of Defense and other agencies.
He received a Bachelor of Science degree in Computer Science from Duke University and would later obtain his Master of Science in Business Administration from the University of Northern Colorado, as well as Master of Science degree in Computer Science from The Johns Hopkins University. He then joined AdaSoft, Inc. where he continued as a leader of several advanced technology assessment projects at the Applied Physics Laboratory. A true starting point was the innovations Tom developed for combat system training. From there, Tom ventured into competency management, workforce planning, and eLearning. Avilar Technologies was founded in 1997.