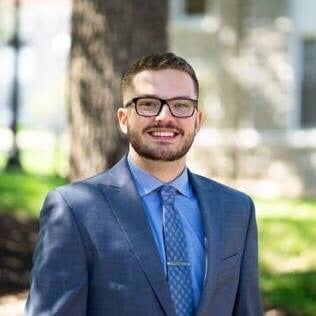 Biden's Address to Congress Requests Infrastructure Investments and Increased Government Spending
Government | 5 Min Read
President Joe Biden delivered his first address to the nation in a joint session of Congress last month. In this State of the Union style address to Congress, President Biden discussed the direction he would like to see the nation heading.
The vast array of challenges the new administration faces has already resulted in a quick uptick in government spending. With the Biden Administration planning to tackle the ongoing COVID-19 pandemic, economic insecurity and job creation, national security threats, and environmental challenges, your company may be in a position to respond to government solicitations.
While we have covered Trends Government Contractors Should Watch During the Biden-Harris Administration, in this blog, we will take a deeper dive of the key takeaways that were discussed during President Biden's recent address to Congress and why it's important for government contractors.
During his address to Congress, Biden covered: the American Jobs Plan, Climate Change, the American Families Plan, and buying American-made products. Let's go through these policies and how they could impact you as a GSA contractor.
The American Jobs Plan
The proposed American Jobs Plan by the Biden Administration seeks to create jobs, rebuild the nations infrastructure, and advance American economic interests related to China. The Americans Jobs plan includes over $2 trillion in funds to rebuild and repair America's infrastructure. Below are some of the key policy initiatives of the plan:
Largescale investments for roads, bridges, and airports
Funding "care infrastructure" designed to provide long-term care for the elderly and disabled
Replace 100 percent of the nation's lead pipes and service lines
Heavy focus on Electric Vehicle investments
Largest increase in non-defense research and development on record
Revitalize America's digital infrastructure
Reenergize America's power infrastructure
Build high-speed broadband infrastructure to reach 100 percent coverage
Some important takeaways from the American Jobs Plan include a proposed $5 billion for a new Rural Partnership Program to support locally led planning and capacity building efforts, as well as providing flexible funding intended to meet critical needs for communities.
It is also worth mentioning that the American Jobs Plan seeks to create a national network of small business incubators and innovation hubs. This network would provide $31 billion in programs that assist small businesses with access to credit, venture capital, and research & development (R&D) dollars.
The Biden Administration is looking to build and improve America's infrastructure systems, which could result in more government contracting opportunities. Small business contractors could qualify for the increased assistance as well. It's important to monitor relevant government solicitation platforms and portals moving forward so you can capitalize on these upcoming opportunities. If you would like to learn more about the American Jobs Plan, you can check out American Jobs Plan Fact Sheet.
The Biden Administration's Plan for Climate Change
The Biden Administration aims to improve environmental efforts, with a key focus on investment on climate change. What does this mean for the government marketplace? The administration has noted repeatedly their goal to fight climate change and will likely be relying on contractors to supply the necessary goods and services to fight the ongoing climate crisis.
Contractors who provide related offerings for the climate crisis should frequently check government solicitation portals to search for opportunities. There will likely be an increase in spending to assist with the ongoing Biden Administration climate efforts.
The American Families Plan
Nearly a month after releasing the American Jobs Plan, President Biden and his administration announced the American Families Plan during his Joint Session address to Congress in April. The American Families Plan is aimed at helping the nations recovery process from COVID-19, with federal investments in the following:
Education
Childcare and Early Education
Paid Family Leave
Nutrition Assistance
It is important to note that this program has received criticism from both Republican and Democratic lawmakers, so it may be difficult for the plan to gain bipartisan support in Congress. Your company should track the Biden Administration's activity and monitor this policy for future related government spending. This will allow your organization to fully capture all forward-looking solicitations.
The Push for Buying American-Made Products
Buying American-made products was a central theme of President Biden's Joint Session address to Congress. The President made it clear during his speech that the American Jobs Plan is guided by one centralized theme: buying American.
The federal government intends to use American tax dollars to buy American-made products that create American jobs. President Biden has previously signed an Executive Order to strengthen the Buy American Act which ensures tax dollars are being spent on American-made goods and services.
This is an incredibly important piece of legislation for government contractors. It will close loopholes in federal procurement, foster further accountability in Buy American policies, and revise the threshold for the amount of content that needs to be made in the U.S. As a contractor, you should should review the policies outline in the Buy American Executive Order and evaluate how it will affect your products and/or services.
Finding Government Contracting Opportunities
The push to buy American-made products will likely generate increased spending, and will in turn create a great opportunities for you to sell to the government. In the next four years, the administration's priorities and funding efforts will likely reposition, so you want to make sure you are closely following upcoming policies to effectively market your solutions to the government.
If you want to know how you can successfully prepare upcoming government solicitations, and how your company can establish itself in the government marketplace, check out our blogs:
At Winvale, we give our clients the resources and knowledge they need to capture and win government contract opportunities. If you would like more information on how your company can sell to the government, please contact one of our experts. For future government contracting updates, make sure to subscribe to our weekly blog recap and monthly government contracting newsletter.
About Bradley Wyatt
Bradley Wyatt is a Lead Account Manager for Winvale's Public Sector Partner Program where he currently manages a diverse portfolio of Information Technology, Hardware, Software, and Services Channel Distribution Partner Accounts to accelerate their sales within the Public Sector. Bradley is a native of Fredericksburg, Virginia and a graduate from James Madison University with his Bachelor's of Science in Public Policy and Administration.