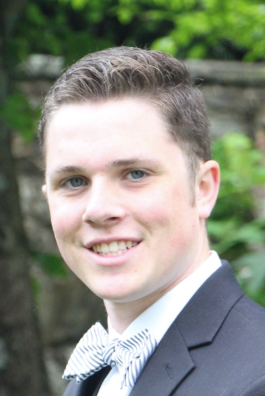 Bill H.R. 2083 Presents Big Opportunity for Schedule 84 Contractors
Government | Resources and Insight | 2 Min Read
Background
New bills working their way through congress can signal incredible opportunities for government contractors. The House has passed a series of bills related to the Department of Homeland Security (DHS) management in the past month. Perhaps most prominent is H.R. 2083 which, if turned into law, will benefit small businesses tremendously. First introduced by California Democrat Correa Luis in April 2019, the bill has three main goals: to increase the share of equipment for DHS personnel procured by U.S. manufacturers, enhance regulation of delivery timelines, and determine whether to raise uniform allowances.
The bill serves to rectify a lackadaisical amendment to the Homeland Security Act of 2002. Under the Kissell Amendment (2009), the DHS is prohibited from purchasing foreign products for textiles, clothing or footwear out of safety concern. However, loopholes in free trade have made this amendment obsolete, allowing the department to circumnavigate these regulations in order to save money. In an effort to restore what the Kissell Amendment had originally intended, H.R. 2083 paves the way for American small business.
Implementation
Starting in 2021, the bill will require the federal government to purchase more of this equipment from American small businesses. In addition to stipulating where the DHS buys these materials, the department will also be required to provide congress with updated reports on these purchases. In amending the Homeland Security Act of 2002, this bill will open more doors small business procurement. So far, the bill has passed through the house and is now awaiting a senate vote prior to being sent to the President's desk. Click here for more information on the bill itself.
Contractor Implications
With the passage of this bill, the Department of Homeland Security will be required to purchase more products from American small businesses. Specifically, the bill targets purchases of body armor components; ballistic protection helmets, protective eyewear, uniforms, footwear, rain gear, chemical, biological, radiological and nuclear protective gear. If you are a Schedule 84 contract holder or your business supplies the federal government with any of these goods, you can look forward to more sales opportunities with the passage of this bill. If you are a company who sells these goods but does not yet have a contract, now would be a great time talk to a Winvale consultant and consider obtaining a schedule 84 through Winvale.
While the requirements exclude items procured for training, the benefits will be wide-spread, with the bill covering purchases made for eight "frontline" DHS offices including Customs and Border Protection (CBP), Immigration and Customs Enforcement (ICE), the Secret Service, the Transportation Security Administration (TSA), and the Federal Emergency Management Agency. Additionally, DHS must spend one-third of funds for the fiscal year on equipment made or provided by a U.S. small business.
About Carter Bowman
At Winvale, Carter is involved with both the Business Development and Consulting departments where he assists with blog writing, analytical research and marketing for program initiatives and events. While assisting different Winvale teams, Carter has helped draft summaries and reports, worked on a variety of marketing strategies, and contributed to the daily needs and responsibilities of his team members.