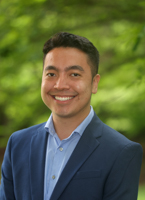 Everything You Need to Know About GSA's FASt Lane Program
Technology | 5 Min Read
The process of obtaining a GSA Schedule or completing modifications to an already existing contract takes time. We understand that the award cycle can be difficult and exhausting. Thankfully if you offer innovative IT solutions, your business might be eligible for GSA's FASt Lane Program. This option is intended to help IT vendors obtain a GSA Schedule faster as well as speed up the modification time. It's important to note that to every shortcut there are restrictions, so let's take a closer look at how this program works and who qualifies.
What is the FASt Lane Program?
Using the FASt Lane Program, eligible GSA contractors can see shorter processing times for contract actions including GSA Schedule acquisition and modifications. The program allows prospective contractors to get their GSA Schedules awarded in as little as 45 days. Of course, there is no time guarantee when you are dealing with government processes, but the timeline is reduced significantly. The program also assists in speeding up modification processes. Contract modifications such as adding new products and services to your MAS contract can take as little as 24-48 hours to approve. Agencies can benefit from this program as well because they can get fast access to emerging technologies and innovative offerings.
So why doesn't every contractor go this route? There are some requirements and exceptions which we'll discuss below.
Who Qualifies for the FASt Lane Program?
To qualify for GSA's FASt Lane program, you must:
Be a Multiple Award Schedule (MAS) offeror or existing schedule holder assigned under the Information Technology Category (ITC), which is closely aligned with Large Category F
Be assigned an ITC Contracting Officer
Be associated with a FASt Lane eligible initiative, such as:

2nd Generation Information Technology IT (2GIT) BPA awardees (use FASt Lane tab in FSS Online)
Defense Health Agency (DHA) Enterprise IT Services
Other IT initiatives as identified to GSA by the customer that may arise (may include contract modification initiatives)
When a federal agency ordering activity requests in writing that vendors participate in FASt Lane to support the agency's IT requirements (vendors must include this written request in the eOffer submission package)

Complete and submit the FASt Lane Eligibility Checklist [DOCX - 16 KB] as part of your eOffer or eMod package
It's also important to note that only ITC Special Item Numbers (SINs) can be used in eOffer/eMod submissions. No other Large Categories under the MAS Program are eligible.
If you are wondering whether your company falls under the Information Technology Category (ITC), here's a list of what the category offers to government agencies:
IT Hardware
IT Security
IT Services
IT Software
Telecommunication and Network Services
Get in the FASt Lane—How Does the Program Work?
One of the main purposes of the program is to ensure that agency customers have direct access to vendors that provide new and emerging technologies. There are two important factors to note as you go forward with the FASt Lane program. One is to ensure that all vendors are responsive to their GSA designated Contracting Specialist or Contracting Officer. The other factor is to ensure that all technical evaluations have been addressed as well as any supportive documentation be included for submission into the eMod system. Let's take a look at which documents will be needed in order to process you through the FASt Lane system.
Required Forms and Documents
FASt Lane will require the following list of documents in order to process your business as quickly as possible through the system. If you happen to be a large business involved in any Subcontracting Plans, you are likely to be asked for further documentation or financial statements that are beyond the scope of the checklist. Feel free to reach out to our consulting team if you need clarity on what each of these documents are or how to obtain them.
When submitting a FASt Lane offer through eOffer, you must include:
All documents and responses per the solicitation requirement
Any written requests from the agency asking you to participate in FASt Lane to support their IT requirements
All FASt Lane participants must also respond within 24 hours of receiving any inquiries or request information from GSA Contracting Officers.
When submitting FASt Lane modifications through eMod, you must submit a FASt Lane request along with the FASt Lane Eligibility Checklist [DOCX - 16 KB]. Any SINs that require a technical review must be completed before submitting a modification through eMod. For example, if you are submitting a mod under the Cloud and Cloud Related IT Professional Services SIN you would:
Email your Contracting Officer/Contract Specialist with the subject line "CLOUD Technical Evaluation"
Include documentation (technical responses, if applicable for cloud computing services (IaaS, PaaS, SaaS)
Include a Price Proposal Template (PPT)
FASt Lane participants must also respond within 2 hours of receiving any requested information or questions from GSA Contracting Officers.
FASt Lane Eligibility Checklist
As mentioned above, technical reviews will need be completed prior to submitting a modification through the eMod system. This requires a completion of the FASt Lane Eligibility Checklist. The link to the checklist can be found through GSA's FASt Lane tab under "eligibility." The checklist provides links to government email addresses.
We strongly recommend providing as much information as possible through your technical documents in order to give a full background of your business' eligibility and capability. Upon successful review of all technical documents, you can submit a FASt Lane request through eMod. Quick communication and responses are vital in the world of government contracting. FASt Lane participants are encouraged to respond in no more than 24 hours of obtaining any inquiries or requested information from the GSA Contracting Officer.
Do You Need Help with the FASt Lane Program?
We know how important it is for you to quickly obtain and maintain your GSA Schedule. Not fully understanding the process or getting confused will only slow you down. If you have questions about whether you qualify for the FASt Lane Program or need help enrolling, please don't hesitate to reach out to one of our consultants. If you need to reach out to GSA specifically for any questions or concerns, FASt Lane has their own mailbox where you can submit inquiries through fastlane@gsa.gov.