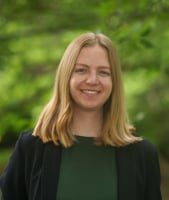 How Are CAGE Codes and DoDAACs Used within the Department of Defense (DoD)?
Government | 4 Min Read
To keep the acquisition process efficient and running smoothly, the Department of Defense (DoD) and other federal agencies use various codes to identify and track suppliers, contractors, and shipments. Two important codes in the government contracting world are Commercial and Government Entity (CAGE) Codes and Department of Defense Activity Address Codes (DoDAACs).
While these two systems serve different purposes, they relate to each other, as CAGE Codes are often used to assign DoDAACs to entities that require them. Together, these systems help ensure effective communication and coordination within the DoD and across the federal government. Let's dive into what these codes are, how they work within the government acquisition process, and why contractors should be aware of them.
What are Commercial and Government Entity (CAGE) Codes?
Commercial and Government Entity (CAGE) Codes are five-character codes assigned by the Defense Logistics Agency (DLA) to identify a specific entity, such as a manufacturer or supplier. The code is used to track and manage contracts, orders, and shipments between the DoD and its suppliers. CAGE Codes are required if you want to sell your products and/or services to the government.
An important thing to note is in the North Atlantic Treaty Organization (NATO), CAGE Codes are referred to as NATO Commercial and Government Entity Codes, or NCAGE Codes. These codes can also be assigned to universities, non-profit organizations, and even individuals who work with the government. In fact, some federal agencies require their employees to have a CAGE Code in order to access certain systems and resources.
How Do You Get a CAGE Code?
Once you register your entity in the System for Award Management (SAM), your information will be sent over to the DLA for a CAGE Code assignment. Once your CAGE Code is assigned, SAM will receive and apply the code to your registration. If the DLA needs any additional information to assign your CAGE Code, they will reach out to your SAM Point of Contact.
How Does the Defense Logistics Agency (DLA) Use CAGE Codes?
While DLA may be responsible for assigning and maintain CAGE Codes, they also utilize them as an integral part of their operations, here are some examples:
Supplier Identification: to identify specific entities or corporations. This is particularly useful in contracts, logistics, and quality control processes.
Tracking and Logistics: tracking the origin of parts and components. CAGE Codes help in tracing the supply chain, ensuring that items are coming from reliable sources.
Contracting: to identify potential contractors and suppliers while issuing contracts. They also use CAGE codes to track performance on existing contracts.
Procurement: to identify specific suppliers and ensure the correct items are being ordered from the right source.
Payment: CAGE Codes also play a role in payment processes, helping to ensure that payments are made to the correct entities.
Quality Assurance: DLA uses CAGE Codes in their quality assurance processes to identify the manufacturers of products and ensure they meet the necessary standards and specifications.
Inventory Management: In managing inventory, the DLA uses CAGE Codes to identify and track items throughout their lifecycle, from procurement to disposal.
CAGE Codes are also crucial to the operations of the Defense Contract Management Agency (DCMA), the Defense Finance and Accounting Service (DFAS), the Defense Contract Audit Agency (DCAA), and the Army, Navy, and Air Force to ensure quality products are delivered on time, at projected cost, and that they meet all performance requirements for defense contracts.
Another thing to note is CAGE Codes are essential in NSN (National Stock Number) manufacturing. For context, an NSN is a unique 13-digit identifier assigned to an item of supply by the Defense Logistics Information Service (DLIS). DLIS uses CAGE Codes to identify manufacturers and suppliers of NSN items, even to the point of the manufacture's CAGE Code is frequently included on weapon system parts permanent data plates as well as other DoD supply items.
What is a Department of Defense Activity Address Code (DoDAAC)?
So, we've talked a lot about CAGE Codes, where does the Department of Defense Activity Address Code (DoDAAC) fit in? A DoDAAC is a six-character code assigned by the DoD to identify a specific unit or activity within the department. They are used to track and manage transactions between DoD activities and identify the funding source.
For example, if the Army wants to purchase a new weapon system, they will use a DoDAAC to identify their authorized contracting activity and the funding source for the purchase. DoDAACs are also used in logistics. When a shipment is made from one DoD activity to another, the shipping label must include both the CAGE Code of the supplier and the DoDAAC of the receiving activity. This ensures that the shipment is delivered to the correct location and that it is received by the correct person.
Below are two practical examples of how DODAACs are used in the DoD:
Procurement Instrument Identifiers (PIIDs): A PIID is a unique identifier for each procurement action (commonly referred to as "Contract Number"). According to the Federal Acquisition Regulation (FAR), the first six characters of the PIID should be the identification code of the office issuing the procurement action. For DoD, this is typically the DoDAAC of the contracting office. This helps in tracking and managing procurement actions.
Contract Administration: DoDAACs are used to identify specific DoD units or organizations in contract documents. This includes the identification of the contracting office, the office issuing the order, and the office where the supplies or services will be delivered or performed. The use of DoDAACs ensures that goods and services are delivered to the correct locations and helps in tracking contract performance.
Understanding CAGE Codes and DoDAACs for Future Contracts
As a recap, CAGE Codes are five-character alphanumeric codes used to identify contractors and other entities that do business with the federal government, including the DoD. On the other hand, DoDAACs are six-character alphanumeric codes assigned to units, activities, or organizations that have the authority to requisition and/or receive material within the DoD.
While both CAGE Codes and DoDAACs provide unique identification, they serve different purposes and are used in different contexts. A CAGE Code identifies a specific entity that is a supplier or contractor, while a DoDAAC identifies a specific unit or organization within the DoD that has the authority to requisition or receive material. They are often used together.
As a GSA Schedule contractor, especially one who does business with the DoD, it's important to understand what these codes are and how they relate to your contracts. While important, these codes are also 2 of many other codes and terms you need to familiarize yourself with if you plan to do business with the government. If you want to learn more about government terms and your GSA Schedule, check out our blog and our monthly government contracting newsletter. If you need help understanding CAGE Codes, DoDAACs or have other questions about your GSA Schedule, one of our experienced consultants would be happy to assist you.