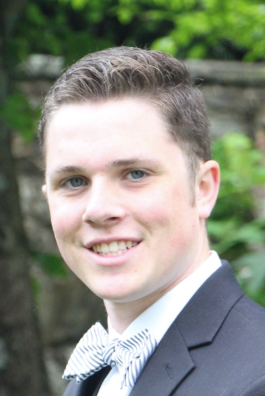 What is a CAGE Code?
GSA Schedule | Government | 1 Min Read
The Commercial And Government Entity Code, or CAGE Code, is an identifier for suppliers to government or defense agencies. With absolutely no cost to obtain a CAGE Code, why not get one?
Since August 26, 2016, CAGE Codes are only good for five years from the last update, at which point they will need to be updated. However, if you are already a CAGE Code holder and you received yours before August 26, 2016 your code is grandfathered in as permanent and does not have an expiration date attached.
How do you get a CAGE Code?
Registering with SAM.gov is the first step a company needs to take in order to sell to the government. During registration, you receive a CAGE Code. According to fsd.gov:
For US Located SAM Registrants:
You do not need to have a CAGE Code prior to registering in the System for Award Management (SAM). Once you submit your Entity Registration for processing, SAM will send your entity information to the DLA for CAGE Code assignment. Once the DLA assigns the CAGE Code, SAM will receive and apply the code to the Entity Registration.
If the DLA needs any additional information for the assignment of your CAGE code, your Government Business Point of Contact (POC) will receive an email notification from the DLA. Please follow the instructions in the email to provide any requested information.
For Non-US Located SAM Registrants:
NATO Commercial and Government Entity (NCAGE) Codes are CAGE Codes for entities located outside the United States and its territories. Assignment of NCAGE Codes is part of the NATO Codification System (NCS), and is required for all foreign entities before completing a SAM registration. Prior to requesting a NCAGE Code, please review the "US Instructions for NSPA NCAGE" document. You may apply for a NCAGE Code using the NATO Codification Tool.
Why does someone need a CAGE Code?
Just like a SAM.gov registration, obtaining a CAGE code is a prerequisite for selling to the government. The CAGE Code supports procurement and acquisition processes. In addition to being used here in the U.S., CAGE Codes are used internationally through the NATO Codification System (NCS). This could be useful if you're a company that sells products cross-nationally.
About Carter Bowman
At Winvale, Carter is involved with both the Business Development and Consulting departments where he assists with blog writing, analytical research and marketing for program initiatives and events. While assisting different Winvale teams, Carter has helped draft summaries and reports, worked on a variety of marketing strategies, and contributed to the daily needs and responsibilities of his team members.