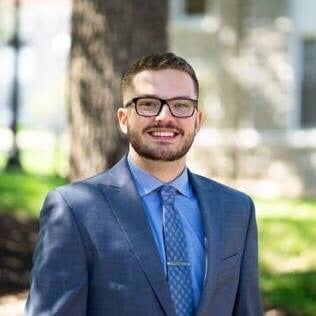 How to Find and Win Government Contract Opportunities
Government Business Development | 4 Min Read
If your company would like to do business with the Government, one initial question you may have is how to find Government contract opportunities that exist within the federal, state, and local marketplace. While finding opportunities may be fairly simple process, you should consider the following:
Who is my ideal Government customer?
What are my differentiators?
What is my go-to-market strategy?
After determining the answers to those important questions, your company should be able to capitalize on the myriad of opportunities that Government agencies at the local, state, and federal level offer to commercial vendors.
Who Is My Ideal Government Customer?
While looking at ways to find Government bid opportunities, one important step to keep in mind is to determine your marketspace. Who is your ideal Government customer? Would you like to focus your sales effort at the federal, state, or local level? Each company has a different market, so it is important to understand where your company's product or service offering aligns in the Government marketplace. Once you make the determination of where you would like to focus your sales efforts, the next step your company should make is to register as a vendor. This process may look different depending on what level of government you would like to target.
How to Find Federal Government Contract Opportunities
The first step to doing business with the United States Government is to register on the System for Award Management (SAM), an official website of the U.S. Government. With SAM, you can register to do business with the U.S. Government at no cost. In order to register on SAM, you will need your corporate information and a DUNS number. Once you have registered with SAM, you can use beta.sam.gov to look for opportunities that might be a good fit for your company. As a best practice, you may want to consider using advanced search criteria such as a NAICS (North American Industry Classification System) code to narrow results. Using NAICS codes can help identify the best opportunities for your business.
How to Find State and Local Government Contract Opportunities
As an alternative to the Federal Government procurement process, your company may want to consider targeting state and local contracts. Many state, country, and city governments have their own individual procurement processes in place, but if you have a Multiple Award Schedule contract with the General Services Administration (GSA), your company may be eligible to sell to state and local governments and education institutions through the cooperative purchasing program. While each state and county have the right to purchase on their own terms and conditions, it certainly is a good idea to register with procurement portals at the state and local level to identify further opportunities for your company.
Identify Your Competition in the Government Marketplace
You can determine your known and unknown competition in the Government marketplace through utilizing free tolls provided by Government for research such as:
How to Determine Good Differentiators for Your Company
Once your company has determined who your ideal government customer is and what your target market is, it is important to set yourself apart from your competitors. Identify your differentiators and promote those areas in which your company truly excels and exceeds your competitors. Showing how your company stands out from the crowd makes it easier for government buyers to quickly compare several vendors and determine who will be able to offer the best solution possible to meet and exceed their needs.
Choosing good differentiators to market to the Government may be difficult but there are ways to focus on how to set yourself apart from your competitors. Look at what you believe your company does differently from that of your competitors and make a list. Upon making that determination, follow up by asking yourself, "How special are each of the items on my list?" If you think your competitor(s) can offer the same value add to the Government, cross it off the list and focus on what truly makes your company stand out. From there you can come up with a plan of action to truly differentiate yourself from your competitors and meet your goal of winning Government bid opportunities.
Take Advantage of Special Designations Available for Your Company
The United States Small Business Administration (SBA) has several designations available for your company to leverage and utilize. To help provide a level playing field for small businesses, the SBA has enacted some set-asides for certain socio-economic categories. These set-aside contracts include the following:
Small Business Set-Aside
8(a) Business Development
HUBZone
Women-Owned Small Business
Service-Disabled Veteran-Owned
If you would like more information on the special designations available for your company, you may visit the SBA's website to learn more specific requirements.
Next Steps and How Winvale can Help
You've identified your ideal target Government customer, how to register on their procurement portal, and how to use differentiators to set you apart from your competitors. Now what? It is important to now have a plan of action on how you will sell to the Government. It is imperative that you consider the following:
Establish a Government web presence on your company website
Present your organization as a subject matter expect (SME) with case studies and whitepapers
Build your presence and network by utilizing websites like LinkedIn to establish valuable connections with Government agencies
At Winvale, we offer clients with the resources needed to meet compliancy requirements for Government contract opportunities. If you would like more information on securing a GSA Multiple Award Schedule contract, please contact our team of experts.
About Bradley Wyatt
Bradley Wyatt is a Lead Account Manager for Winvale's Public Sector department where he currently manages a diverse portfolio of Information Technology, Hardware, Software, and Services Channel Distribution Partner Accounts to accelerate their sales within the Public Sector. Bradley is a native of Fredericksburg, Virginia and a graduate from James Madison University with his Bachelor's of Science in Public Policy and Administration.