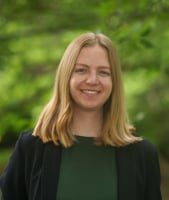 How to Write a Capabilities Statement for a Government Customer
Government Business Development | 4 Min Read
When you apply for a job, you typically only have one chance to draw someone in before they decide whether they want to invite you in for an interview. You have one single-page resume to highlight your past experience, your capabilities, and what skills make you different from others. This is very similar to drafting a capabilities statement for your government customers.
As a GSA Schedule contractor, you have direct access to government customers. However, selling in the federal marketplace can be a competitive place and you want to make sure you are doing your best to stand out among your competitors. A capabilities statement is a great opportunity for contractors to showcase their offerings and get a leg up over their competition. Let's cover what needs to be included in a capabilities statement and best practices for writing one.
What is a Capabilities Statement?
A capabilities statement is an informative one-page document outlining the core competencies of your business. Its purpose is to introduce your company to government buyers and give them specific information about your offerings, as well as why your solutions fit their needs.
A capabilities statement is often the first thing a potential buyer will read about your company, so it's important to make a good first impression. This document should be used to differentiate yourself from your competition. This is your chance to show government customers that your company has exactly what they need and why they should choose your business over other contractors.
Why Do GSA Contractors Need a Capabilities Statement?
As mentioned before, this is your chance to introduce your solutions to government agencies and argue how your company stands out from the rest. Some capabilities statements are required in government solicitations, but it's also a great idea to have one available at an industry days or networking event, send to potential buyers, and posted on your website. You can also add your capabilities statement at the bottom of your price list in GSA eLibrary and GSA Advantage!.
How to Draft a Capabilities Statement for Government Customers
The first thing to keep in mind while writing a capabilities statement is that it should be brief, relate to the needs of the government agency you are targeting, and use concise language. It's also important to note that this document is a living document that can change with each government customer you are sending to. You can have a bare bones structure, but make sure you are addressing the specific pain points of each agency and adapting your statement accordingly.
Here are 4 areas you should focus on while writing a capabilities statement:
We cannot stress enough that you have limited space, so be sure to focus on your core competencies, any small business set-aside eligibility, and past performance. Make sure you submit your statement in a PDF format, not in Microsoft Word or PowerPoint.
Tips for Drafting a Winning Capabilities Statement
We understand it can be difficult to figure out where to start, especially if you have never written anything like a capabilities statement before. Here are some tips to help you make sure your statement is strong and effective.
Do Your Homework
Since you are adapting your capabilities statement for each prospective government buyer, make sure to research the agency you are targeting. Figure out what their pain points are and how your offerings can help them achieve their mission. You won't get a leg up over your competition if you farm out the same generic statement to every customer.
Be Concise
As a reminder, you only have one page to get their attention. Don't waste time on fluff language or elaborating endlessly on a particular topic. While it may be tempting to use all the space available to cram in as much information as possible, no one wants to read a page that is full of text margin to margin. You can always provide a link to a specific government page on your website that gives more detailed information.
Include a GSA Logo
If you are a GSA Schedule holder, you should include the GSA logo in your capabilities statement. This will immediately alert potential buyers that you are a part of the Multiple Award Schedule (MAS) program and are a pre-vetted buyer with pre-established prices. Before you use the logo, make sure to review GSA's logo guidelines. You need to be careful to not say that GSA is endorsing your products or services in any way.
Capturing Government Opportunities
Drafting a capabilities statement is only the beginning of marketing your GSA contract. In addition to a statement, you should focus on:
A dedicated page on your website for government customers
Monitoring GSA's procurement platforms like GSA eBuy and GSA Advantage!
Proactively searching for contracting opportunities
Researching your competitors
If you need guidance on searching for contracting opportunities, check out our blog on "How to Find Government Contracting Opportunities on SAM.gov." If you need help or have questions about your GSA Schedule, we would be happy to help you.