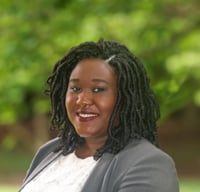 HR Requirements for GSA Schedule Contractors
GSA Schedule | 4 Min Read
If you're a GSA Schedule contractor, contract maintenance is crucial to your success. It's essential you stay up to date with the requirements and regulations that apply to GSA contractors, including Human Resources (HR) specific requirements. Along with adhering to HR practices, you must also fulfill other contract maintenance requirements, including sales reporting and modifications. However, the HR requirements are often forgotten about when it comes to maintenance because they are not necessarily frequent action items such as changing information on your Schedule, adjusting prices, or reporting your sales. This blog highlights the crucial HR requirements and other contract maintenance requirements that federal government contractors must meet.
HR Requirements for GSA Contractors
As a contractor or subcontractor working with the federal government, it's important to comply with HR requirements that prohibit companies from discriminating against job applicants or employees based on factors such as race, religion, gender, and disability status. These requirements include fulfilling reports and record-keeping obligations outlined in:
Details for some specific HR requirements are outlined below.
E-Verify
Using E-verify to determine employee eligibility is a rule specified in the Federal Acquisition Regulation (FAR). The E-verify Program, operated by both the Department of Homeland Security (DHS) and the Social Security Administration (SSA), is an online system that aids employers in verifying the work authorization status of their employees within the United States. In addition, GSA contractors must display the E‑Verify Participation and Right to Work posters in a central location for potential and existing employees.
Equal Employment Opportunity (EEO)
The Equal Employment Opportunity (EEO-1) survey is another HR requirement that GSA contractors should be aware of. This survey must be completed by GSA contractors that have existing federal contracts and/or subcontracts with a value equal to or greater than $50,000 and at least 50 full-time employees. The equal opportunity clause should also be posted for potential and existing employees.
Additionally, the Affirmative Action Program (AAP) refers to the various initiatives that organizations undertake to promote equal opportunity. GSA contractors must participate in the AAP if they have existing federal contracts and/or subcontracts with a value equal to or greater than $50,000 and at least 50 full-time employees. Through the Office of Federal Contract Compliance Programs (OFCCP) Contractor Portal, contractors can register their Affirmative Action Plan, which is the written documentation of the Affirmative Action Program. In the past, contractors only needed to self-certify, but as of last year, you will need to officially certify and register through the OFCCP.
VETS-4212
Every year, GSA schedule contractors are required to report to the Department of Labor the number of employees who are veterans and specify how many among them were new hires during the reporting period. Information on veterans' employment is collected by filing the annual Veterans' Employment Report VETS-4212.
Service Contract Act (SCA)
The Service Contract Act (SCA) is known by many names. Some of the most common names are the McNamara-O'Hara Service Contract Act (SCA), Service Contract Labor Standards (SCLS), and the Service Contract Act of 1965. The purpose of the Service Contract Act (SCA) is to ensure that non-professional workers (as defined by the Fair Labor Standards Act) receive wages and fringe benefits that are at least equal to the prevailing rates in the area or those outlined in the contractor's collective bargaining agreement.
Requirements of the SCA apply to contractors and subcontractors providing nonprofessional services on prime contracts greater than $2,500. Contractors that fall under the SCA requirement also must post the "Notice to Employees Working on Government Contracts."
Code of Conduct and Ethics
Another important HR requirement for GSA Schedule contractors is to have a written code of business ethics and conduct, specific to federal contracting. Within 30 days after contract award, this code of conduct and ethics must be made available to all employees who perform work on a federal contractor. Additional measures to encourage strong ethics may include creating awareness and developing a protocol to prevent and detect conduct or ethics violations. Establishing these practices helps schedule holders position themselves for contract success.
Maintaining Your GSA Schedule Contract
Ensuring compliance with HR requirements is crucial for GSA Schedule contract holders to avoid discrimination against current and potential employees. It's also a vital aspect of maintaining the contract. Failure to maintain your contract could ultimately result in your contract being suspended or canceled, so you want to make sure you are staying on top of all the requirements.
In addition to the HR requirements listed above, there are other contractual maintenance obligations that contractors should be aware of. Some of the most important aspects of GSA Schedule maintenance are sales reporting, modifications, and updating your SAM registrations.
As you probably can tell, GSA maintenance requirements can be overwhelming to keep up with. As a consultant, I have helped contractors make sense of these requirements and stay on top of them. If you have more questions about contract maintenance or would like our assistance maintaining your GSA Schedule contract, contact us at Winvale.