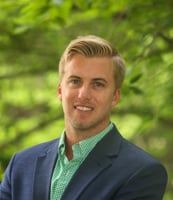 I Have a GSA Schedule Contract--Now What?
GSA Schedule | 4 Min Read
Companies that choose to pursue a GSA Multiple Award Schedule (MAS) contract frequently reap the rewards of a nearly endless customer list. Once GSA MAS proposals are awarded, prospective vendors become contractors to one of the largest buying agencies in the world, but success isn't necessarily instant. After going through what can be a lengthy review process to have your contract awarded, you must also take a few initial steps to ensure you are setting yourself up for success. We recently wrote about what prospective contractors would need to get on a GSA Schedule contract, but what additional steps are required once the contract has been awarded? Let's break down these crucial first steps:
Know How to Market Your Products and Where to Find Contracting Opportunities
You should ensure you are able to showcase your products to government buyers and know where to find contract opportunities.
GSA Advantage!® is a government online shopping and ordering site used by federal buyers looking to purchase products from contractors. To be eligible to use GSA Advantage!®, you first must register your contract through the Vendor Support Center. GSA Advantage!® is the federal government's premier online shopping superstore that operates in a very similar fashion to Amazon. The site provides detailed product information including photos, descriptions, and the GSA-approved price for each item.
Once you have access to GSA Advantage!®, it's important to keep your details as up to date as possible. Because the site is such a valuable purchasing tool for government buyers, it can serve as an valuable marketing platform for contractors to get their name out there.
You should also be familiar with the tools that will help you locate contracting opportunities. GSA eBuy is an electronic Request for Quote (RFQ) system where government buyers can post RFQs and set deadlines for proposals. Beta.SAM has replaced FedBizOpps and is now the premiere location for finding contracting opportunities. Beta.SAM will soon become the official U.S. government website for people who make, receive, and manage federal awards so it's an important site to monitor as a GSA Schedule contractor.
Upload your Text File and Price List Into SIP
There are multiple programs that exist in the GSA universe contractors should make every effort to be well versed on. Some of these programs, such as the Schedule Input Program (SIP), deal directly with price list updates and changes. Uploading your text file and price list into SIP is another important initial step for contractors to fulfill GSA Schedule contract requirements.
SIP is a proprietary software program provided by GSA to assist you with uploading your electronic catalogs onto GSA Advantage!®. Learning how to use SIP is an important part of maintaining your contract and keeping it up to date, particularly for the purpose of keeping your products on GSA Advantage!® as current as possible.
In addition to uploading pricing information to GSA Advantage!®, uploading your text file into SIP will allow the information to be shown on GSA eLibrary. Your text file contains information specific to your GSA MAS contract, including your Terms and Conditions, your specific SINs (Special Item Numbers), your contract name and number, etc.
Keep Up with Sales Reporting
Sales reporting is a huge part of GSA Schedule contractor requirements. Contractors are required to report their GSA sales at the end of each quarter for each SIN they have on their GSA Schedule. Even if you are reporting $0 in sales in a quarter for a particular SIN, you are still required to report the total for that SIN as $0.
Sales reports are due the month following the end of a quarter. For instance, reporting for the months of January, February, and March would be due on April 30. Reporting for the months of April, May, and June would be due on July 31, and so on.
Sales reporting is done through the Federal Acquisition Sales Reporting Portal, or FAS SRP. The Federal Acquisition Sales Reporting Portal is relatively new, as all active GSA MAS contracts were transitioned to FAS SRP on May 1, 2019. In addition to reporting quarterly sales through this portal, contractors also use FAS SRP to pay the Industrial Funding Fee (IFF), a fixed percentage of reported sales under GSA Schedule contracts.
Do You Feel Prepared to Be a Successful GSA Schedule Contractor?
Once you obtain your GSA MAS contract, you have access to a multitude of opportunities, thanks in large part to an incredibly expansive pool of customers in the federal marketplace.
By completing all the necessary steps to meet the initial GSA Schedule contract requirements and by understanding the importance of GSA tools such as GSA Advantage!®, GSA eBuy, Beta.SAM, and eLibrary, you are setting yourself up to become a successful government contractor.
For more information on GSA Schedule contracts we encourage you to subscribe to our blog. If you need GSA Schedule contract assistance, reach out to one of our consultants today!