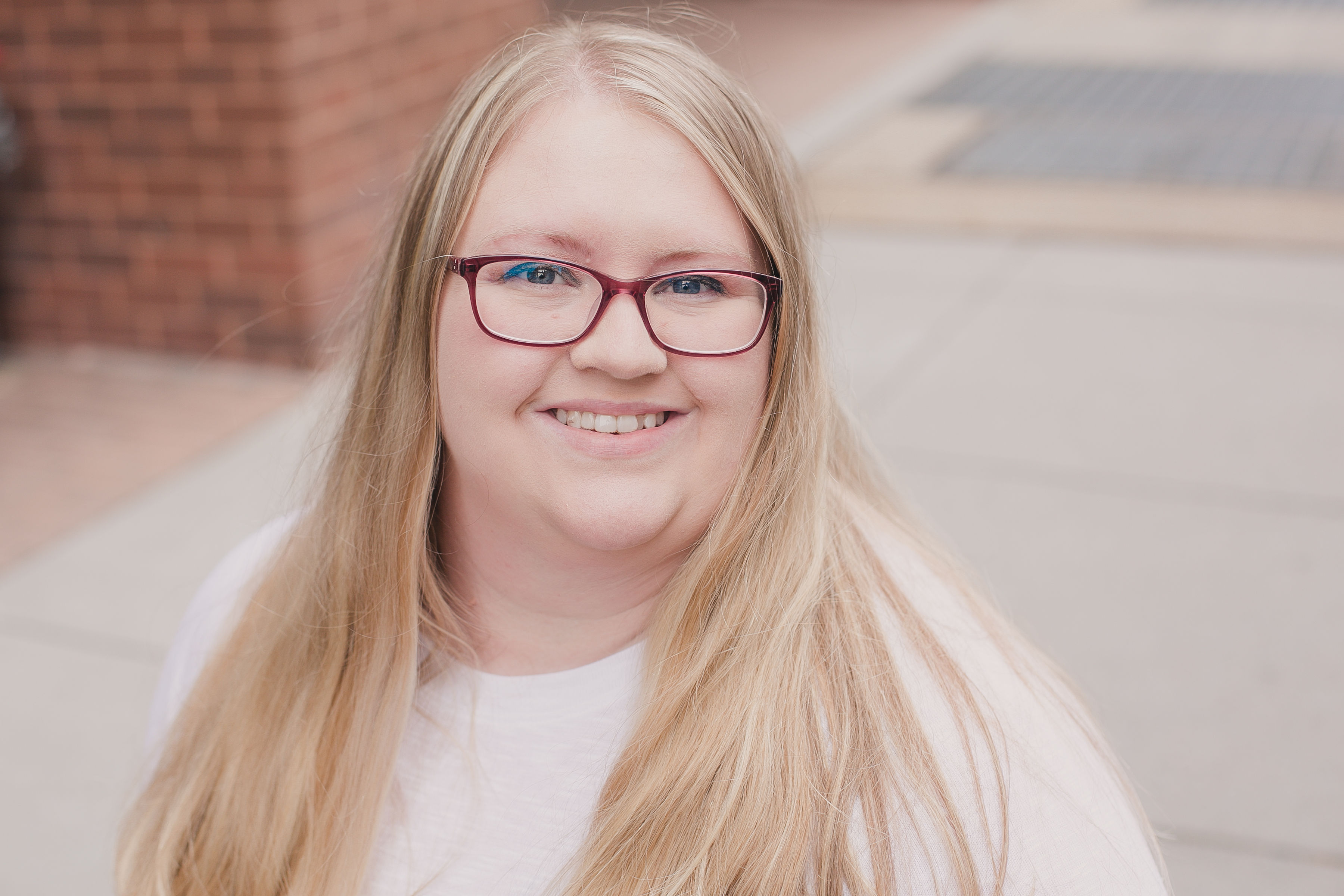 Important HR SIN Changes in GSA's MAS Refresh #3
GSA Schedule | 3 Min Read
On July 1, 2020, The General Services Administration (GSA) issued Refresh #3 to its MAS Solicitation 47QSMD20R0001, which may affect your Office Management or Human Capital contracts. Based on feedback from customers, GSA is changing the Special Item Numbers (SINS) in the Office Management and Human Capital large categories on the new consolidated Multiple Award Schedule (MAS). What will these changes look like and what do they mean for your contracts in the future?
What Changes Did GSA Make to the Office Management Large Category?
The first and most notable of these changes is the introduction of a NAICS-based SIN 561110 for Office Administrative Services. Historically, Administrative Services were considered ancillary to a contract's performance and never a core scope for services. In an effort to meet the needs of its customer agencies, GSA consistently analyzes federal spending trends and discovered a large gap in the Multiple Award Schedule's capability to offer Office Administrative Services as a managed service. GSA's analysis uncovered that in FY 2019, federal agencies spent in excess of $800 million on NAICS 561110 and 60% of the spending was made through current GSA Schedule contract holders.
With current trends in mind, GSA determined that it would be advantageous to its customer agencies to execute these purchases on a Governmentwide Acquisition Contracting Vehicle (GWAC) such as the Multiple Award Schedule. GSA's pledge to offer efficiency and cost savings is unsurpassed by any competing Indefinite Delivery Indefinite Quantity (IDIQ) contract or GWAC, and this commitment is only further emphasized by the recent addition of SIN 561110.
With the introduction of SIN 561110 to the Office Management Category of the Multiple Award Schedule, many stakeholders could reason that the new SIN directly intersects with existing SIN 561320SBSA, Temporary Staffing – Small Business set-aside. This is why, as part of Refresh #3, GSA has also moved SIN 561320SBSA from the Human Capital Category to the Office Management Category.
The delineation between the two lies within the scope of services needed, whether it is staff augmentation or managed services. Temporary staffing serves as a valuable resource for short-term staff augmentation, usually performed in-house and directly managed by the customer agency, whereas Office Administrative Services allows for outsourcing managed services as a long-term solution.
What Changes Did GSA Make to the Human Capital Large Category?
GSA has added SIN 541612LOB to the Multiple Award Schedule. This SIN addition is not a new capability, rather it is a consolidation of SINs 541612OPM and 541612PSSC. The graphic below demonstrates the two former SINs and how they were consolidated into one all-encompassing SIN titled Human Resources Line of Business.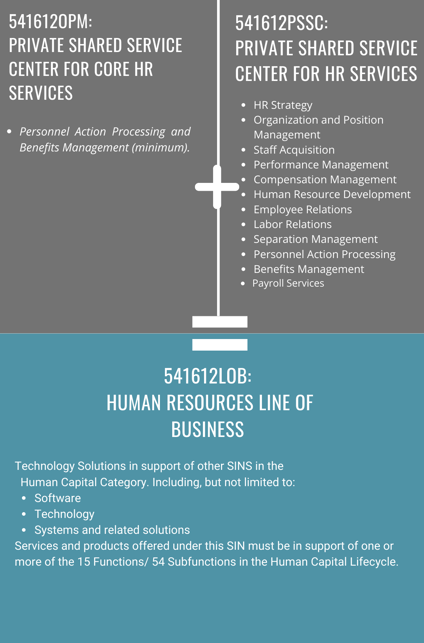 Products and services offered within scope of 541612LOB support one or more of the 15 functions/54 subfunctions of the Human Capital Lifecycle as identified by the Office of Personnel Management's Business Reference Model.
What Do I Need to Do to Implement These New SINs in My Contract?
In June, GSA released a MAS Solicitation Refresh detailing all of the upcoming changes, including the new SINs for Office Management and the consolidated Human Capital SIN. The Mass Modification Refresh will be released by GSA soon, so it's important that you look out for any emails from GSA. Once the mass mod is released, contractors will have 90 days to review the changes and accept the mass mod in the mass mod system.
Once the refresh occurs, you might have to update your price list to change the Large Category if you have the Temporary Staffing for Small Business SIN, since it changed categories from Human Capital to Office Management.
It can be overwhelming to follow all these changes and make sure you are keeping your GSA Schedule contracts up to date, but at Winvale, it's our job! If you have any questions about the solicitation refresh and the SIN changes, reach out to a member of the Winvale team today!
About Christina Kacem
Christina Kacem is a Lead Consultant at Winvale. She brings four years of GSA experience to the Winvale team that includes the acquisition and maintenance of both products and services schedules for large and small businesses. Christina is especially proficient in strategizing tactics for the atypical scenarios that all too frequent the current market. Prior to joining Winvale Christina worked as a trade funds manager for a fortune 500 company, customizing plans for retail partners in support of seasonal initiatives. In every professional position she has held Christina has always supported the training and development of new and existing team members.