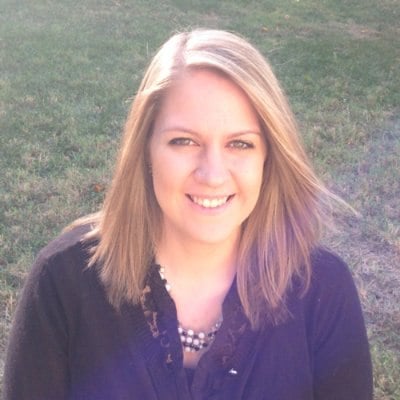 It's Gonna Be May-hem: How to Prep for Your GSA Contractor Assessment
2 Min Read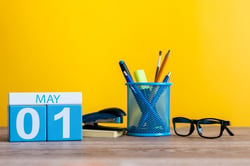 Although GSA's Industrial Operations Analysts (IOAs) conduct contractor assessments throughout the entire year, for some reason we see an increase in these right around this time every year. Contractor Assessments, previously called Contractor Assistance Visits (CAVs), are GSA's way of periodically checking GSA Schedule Holders' compliance with their agreed upon terms and conditions of their contract.
We find that this is one of the most stressful periods of time for our clients, so we wanted to break down some key areas contractors should be prepared to review during these assessments. The good news is with some careful preparation and well-organized documentation, your assessment does not need to be mayhem.
End of Term Versus Annual Assessment
There are two types of assessments: End of Term and Annual. It is very important contractors understand that these are not audits. A formal audit can only be conducted by GSA's Office of Inspector General. That being said, we have been seeing a trend towards these assessments being taken a lot more seriously and with critical repercussions in relation to contracts being extended for their next option period and contractors having to provide refunds for overpayments, etc. These assessments have varying scopes of what they will cover. For an overview of each, please refer to our Best Practices for GSA Invoicing and IFF Reporting blog.
How to Prep
You will be contacted by your IOA notifying you that you will be having an assessment. Typically, you know it's an End of Term assessment because it will occur in Year 4-5, but it could occur as early as Year 3 in your current period of performance. If you are unsure which type of assessment it is, just ask your IOA. After the IOA schedules your assessment, they will send a list of documents you need to provide prior to their visit. This includes documents, such as your Final Proposal Revision, SF-1449, all previous versions of your authorized GSA pricelist, and all modification award documents (SF-30s).
Having these contract documents handy will save you a lot of time. They will also ask for a list of your sales. Yes, all sales for a period of time they will determine. They use this list to conduct order sampling. They will pull out GSA orders to review for pricing compliance, they will pull non-GSA federal orders to determine why the schedule was not used, and during End of Term assessments, they will pull Most Favored Customer orders to review. They will ask for contract documentation for these orders, such as quotes, signed agreements, and invoices.
#1 Tip for First Time Assessments
One item not every IOA asks for, but I encourage every contractor to prep is a reconciliation spreadsheet for your sales reporting, whether it is Quarterly Reporting in the 72A system, or for contractors in the Transactional Data Reporting Program, monthly in the FAS Reporting Portal. Have a spreadsheet that shows all of the invoices included in each report. These should add up exactly to what is reported. If you notice any discrepancies in the reporting versus the invoices, be prepared to explain to the IOA what happened and how you are prepared to fix it.

Every contractor assessment is a little different, so I could write a book on best practices for these assessments. The top issues our clients face are not appropriately identifying GSA orders in their sales/ accounting systems, not accurately identifying GSA versus non GSA (open market) items on invoices, and not listing Prompt Payment Discounts on invoices. Since some contractors averaging less than $150,000 on their contract will not receive an assessment until years after they've had their schedule, we HIGHLY recommend conducting annual self-audits. Not sure what to audit? Give us a call; we can complete a mock assessment for your team so that you're ready when GSA comes.
About Hannah Patrick
Hannah Patrick currently serves as an Engagement Manager with Winvale. She works in the Contracting Consulting department specializing in contract compliance, developing winning proposals for the GSA Multiple Award Schedule program, contract maintenance and contract strategy to achieve organizational objectives. Hannah previously supported Winvale's Research Department as an Analyst where she worked with companies interested in creating or building a presence in the federal marketplace