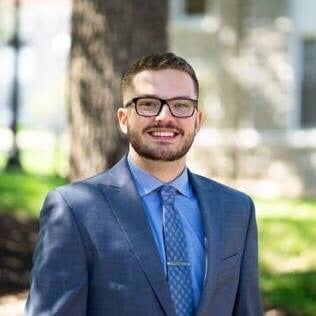 What Role Does GSA Play in Presidential Transitions?
Government | 5 Min Read
The first presidential transition occurred in 1797 when President George Washington handed over the presidency to his replacement, John Adams. Since that first transition, the handoff of power from one sitting President to a newly elected replacement has worked soundly in some cases, while other transitions have not gone as smoothly.
Many agree that the 2020 presidential election was one of the most extraordinary elections to date in America's history with the many legal challenges that took place within the weeks following the election. The General Services Administration (GSA) and GSA Administrator Emily Murphy certainly played a vital role in this unprecedented election and have been very involved in previous presidential transitions.
GSA and the 2020 Presidential Election
Since 1963, GSA has been tasked with authorizing and providing funding for "suitable office space, staff compensation, and other services associated with the presidential transition process."
This is important to note as during the 2020 election process, GSA Administrator Emily Murphy was responsible to kickstart the transition process to ensure for the peaceful transfer of power from the Trump Administration to the Biden Administration. In her signed letter of "ascertainment" sent on November 23, Administrator Murphy determined that President-elect Joe Biden and his incoming administration may now gain access the post-election resources.
This move by Administrator Murphy is said to essentially serve as a formal recognition by the Trump Administration to acknowledge that a new president has been elected and the presidential transition will occur as scheduled.
It is important to mention that this letter will help shape federal procurement and acquisition over the next few months as the Biden team transitions into office. In a virtual briefing held on Facebook, the Biden Administration noted that since the letter of ascertainment was provided to President-elect Biden, GSA has been extremely helpful in assisting with providing IT resources and government-issued laptops, among other vital resources the incoming Biden Administration needs to carry out the transition of power effectively.
How Does GSA's Role in Presidential Transitions Impact GSA Contractors?
If you are a current GSA Schedule holder or your organization is currently considering securing your own prime GSA Schedule contract or partnering with an authorized GSA reseller, the ongoing transition from the Trump Administration to Biden Administration can play a key role in your company's procurement forecast.
The President-elect Joe Biden and Vice President-elect Kamala Harris have released that they plan to work to confront the following four challenges on day one of office: COVID-19, Economic Recovery, Racial Equity, and Climate Change.
From focusing on the four policy areas identified above, to providing much needed resources such as IT software and hardware or office spaces, your company may be in a position to bid on vital contracts and provide much needed solutions to government that will help support the Biden-Harris Administration's day one priorities and policy initiatives.
GSA plays a vital role in supporting the President-elect and Vice President-elect with services and facilities such as:
Office space
Office furniture and furnishings
Office and IT equipment
Office supplies
Parking and fleet vehicles
Mail management
Upon request, GSA also may also provide services and facilities to the Presidential Inaugural Committee (PIC) and the Armed Forces Inaugural Committee (AFIC), as well as other government entities in support of Presidential Inauguration. These services include the following:
Communication systems
IT support
Financial management
Telephones
Parking
Furniture
Vehicles
Office equipment
Mail management
Administrative support services according to GSA
Next Steps for the Incoming Biden Administration
With Administrator Murphy sending a letter of "ascertainment" to now President-elect Biden, the incoming administration can focus on gaining access to the vital resources mentioned above. While informal transition planning can occur without the GSA's official approval, this step by Administrator Murphy has allowed the incoming Biden-Harris Administration to hit the ground running.
Experts are citing that this year's transition is especially important as the United States continues to face the mounting coronavirus pandemic, along with threats to economic and national security, that will need urgent attention from the incoming administration.
According to a required GSA report to Congress sixth months prior to the presidential election, GSA officials note that GSA requested $9.9 million for transition related activities, with $6.3 million of the request being designated for a new incoming new administration.
This report also mentions in detail what the transition coordination process looks like and lays out what activities and role GSA plays in the presidential transition process post ascertainment.
It is important to point out that GSA outlines what customer organizations they support during a presidential transition. Here are the customers you and your company may have access to via GSA during the transition:
Eligible Presidential Candidate(s)
Presidential Transition Team (PTT)
The Outgoing President and Outgoing Vice President
Presidential Inaugural Committee (PIC)
Joint Forces Headquarters-National Capital Region (JFHQ-NCR)
Department of Homeland Security Federal Protective Service (DHS FPS)
National Park Service (NPS)
District of Columbia government
Are You Interested in Providing Your Solutions to the Government?
During the presidential transition process and with the incoming administration expected to announce urgent action on key federal policy initiatives such as research and development and telecommunications, your company may be a great fit for a GSA Schedule or to partner with an authorized GSA Reseller, such as Winvale.
The incoming administration will be faced with many challenges related to cybersecurity, COVID-19, and national security efforts, among the growing economic challenges Americans are facing.
Here at Winvale we want to help you provide your solutions to the government. If you are interested in obtaining a GSA Schedule, or learning more about partnering with Winvale as your authorized GSA Reseller, please contact our team of experts today for more information. For more government contracting resources, subscribe to our blog and newsletter for all the latest updates.
About Bradley Wyatt
Bradley Wyatt is a Lead Account Manager for Winvale's Public Sector Partner Program where he currently manages a diverse portfolio of Information Technology, Hardware, Software, and Services Channel Distribution Partner Accounts to accelerate their sales within the Public Sector. Bradley is a native of Fredericksburg, Virginia and a graduate from James Madison University with his Bachelor's of Science in Public Policy and Administration.