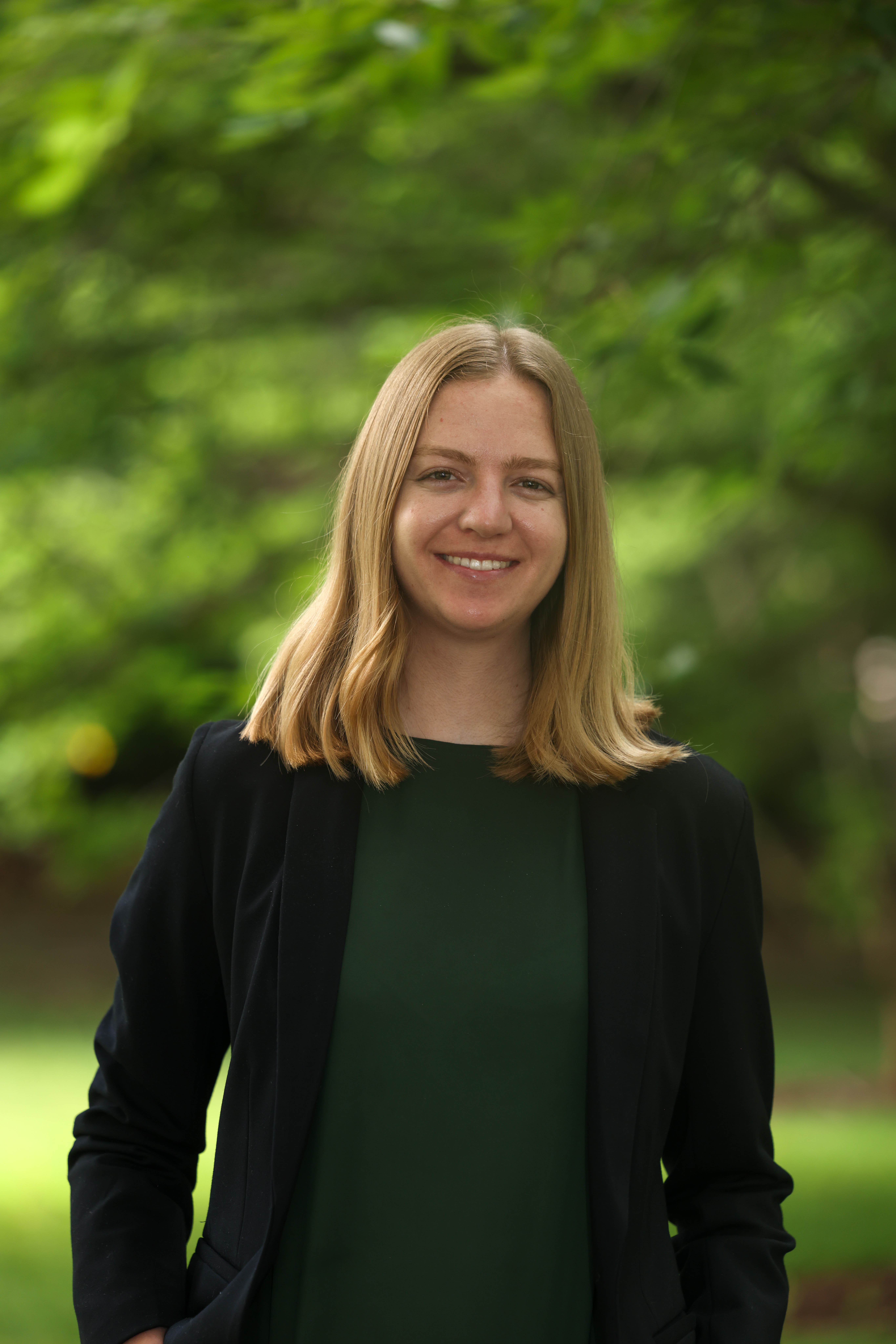 Why You Should Get a GSA Schedule
GSA Schedule | Government Business Development | 7 Min Read
At a time when we are dealing with the uncertainty of the pandemic, consumer habits have changed and in some industries, commercial spending has dramatically decreased. This is alarming to many companies because the future is rocky and unpredictable. However, there are some marketplaces that are remaining steady throughout this global crisis.
U.S. federal government spending has risen significantly in the past few years. The federal government has spent over $1.6 trillion in response to COVID-19, totaling $9.9 trillion in overall spending for Fiscal Year 2020. As one of the biggest buyers in the world, the federal marketplace is always bustling—even during times of economic uncertainty.
So where does the GSA Multiple Award Schedule (MAS) Program fit into all of this? The General Services Administration (GSA) is an independent agency of the U.S. government that helps other government agencies procure commercial products and services at a discounted rate through the GSA MAS Program. As a commercial company, you can sell your solutions to several government agencies using a GSA MAS contract.
At Winvale, we are a GSA MAS contract holder ourselves, and we know firsthand how beneficial this program can be for companies. So we put together a list of reasons you should consider acquiring a GSA Schedule contract.
Access to the Government Marketplace
A GSA Schedule contract can be your ticket into the government marketplace. Over 11 million products and services are supplied to federal agencies and other eligible entities through the GSA MAS Schedule, granting you access to a wide-range of customers.
From the Department of Defense, to the United Nations, to the U.S. Department of Agriculture, there are several industries to sell to. You could also be eligible to sell to state and local governments as well as public education institutions under the Cooperative Purchasing and Disaster Purchasing programs.
As a GSA contractor, you will have access to a stable marketplace. GSA is one of the few self-funded agencies in the U.S. government, sustained by the Industrial Funding Fee from GSA Schedule contractors, and the government has a lot of purchasing power during crises, so it's a safe market to enter.
The GSA Schedule is a Preferred Contracting Vehicle
The GSA MAS Program is often the preferred contracting vehicle for government agencies. Not only are many government agencies required to use the GSA MAS program and other Governmentwide Acquisition Vehicles (GWACs) before they turn to the open market, but they also know they are getting the best price when purchasing through a GSA Schedule contract.
Throughout the GSA Schedule application process, GSA vets all the contractors, ensuring their prices are the best value that can be offered to the government, and that each contractor has previous experience selling their products and services. Government buyers often choose to use the GSA Schedule for its shorter lead times, lower costs, and the assurance that GSA Schedule contractors are complying with environmental, socioeconomic, and other important regulations.
This contract is beneficial for both government buyers and GSA contractors because they can avoid going through a lengthy and taxing procurement cycle as the pricing and the contract period are already pre-negotiated.
Access to Several Government Contracting Opportunities
Since the GSA Schedule acquisition process is thorough and each contractor must meet a set of requirements to sell to the government, you'll be selling from a smaller pool of contractors. You'll also have more exposure to government agencies through GSA's procurement platforms like GSA eBuy and GSA Advantage!. which we'll discuss in more detail below.
When there is no specific contract vehicle for orders over $25,000, GSA Schedule contractors can also find open-market Request for Proposals (RFPs), Request for Quotes (RFQs), and Requests for Information (RFI) on beta.SAM.gov.
Contracting Opportunities for Small Businesses
If you are considered a small business in the eyes of the federal government, you will have several opportunities and resources available to you from both GSA and the Small Business Administration (SBA).
As a GSA Schedule contractor, you can compete in small business set-aside contracts which are contracts that have been identified specifically for small businesses to win. If market research shows that two or more small businesses can provide the products or services desired in an order, then the buying Contracting Officer will set them aside.
The SBA also has several contracting assistance programs to help small businesses win contracts. These include:
Women-Owned
8(a) Business Development
Service-Disabled Veteran-Owned
HUBZone
Streamlined Buying and Selling
GSA Schedule contractors can utilize several tools from GSA to help them perform market research, market their company, and effectively sell to the government. As a GSA Schedule contractor, you won't have to bid on as many public opportunities. Instead, you'll have access to GSA exclusive procurement platforms where government buyers search for products and services and post contract opportunities.
To give you an idea of what tools GSA provides to contractors, we'll outline a few below.
GSA Advantage!
GSA Advantage! is like the Amazon for the federal government. GSA Schedule contractors can advertise their products and services including product photos, description, and price, and government agencies can easily search and purchase off the site. Just like Amazon, it's a busy site—more than one million customers visit a week and over 30,000 orders are placed.
GSA eBuy
GSA eBuy is a crucial online procurement tool for government agencies. On GSA eBuy, you can find Requests for Proposals (RFPs) and Requests for Quotes (RFQs) posted by government agencies based on your specific Special Item Numbers (SINS). Your SINS are narrowed down and specific categories for the types of products and services you sell through a GSA Schedule.
Government buyers often prefer to post opportunities on GSA eBuy which is only available to GSA Schedule contractors, because it meets all requirements for fair competition and substantially limits the numbers of responses they'll have to sift through.
Beta.SAM.gov
With the several changes GSA is making, beta.SAM.gov will soon become the official website for people who make, receive, and manage federal awards. GSA has been transitioning and retiring several sites and putting them on beta.SAM, the System for Award Management. On SAM, you can run contract reports, learn about upcoming contract opportunities, and search wage determinations.
Are You Prepared to Get On a GSA Schedule?
Although the GSA MAS program has a lot of benefits, the acquisition process can be time-consuming, and it takes a considerable amount of resources to maintain compliance after your contract is awarded. Since your GSA Schedule contract is meant to grow with your business, you'll need to consistently update it through contract modifications when pricing changes, if you want to add/delete products, and for any other administration changes.
Before you embark on the process of getting a GSA contract, you should make sure your company is eligible to sell to the government through a GSA Schedule and ready for the commitment. To learn more about becoming a contractor in the GSA MAS Program, take a look at our blogs, "Is My Company Eligible to Sell to the Government Through a GSA Schedule?" and "GSA Contractor Requirements: What You Need to Get on a GSA Schedule."
If you have more questions about the GSA Schedule acquisition process and requirements, or you need help getting a GSA Schedule contract, reach out to one of our consulting experts today! Our consultants are here to answer all your questions and help you make sense of the world of government contracting.
About Stephanie Hagan
Stephanie Hagan is the Content Writer and Digital Editor for Winvale where she helps the marketing department continue to develop and distribute GSA and government contracting content. Stephanie grew up in Sarasota, Florida, and earned her Bachelor's of Arts in Journalism and Rhetoric/Communications from the University of Richmond.