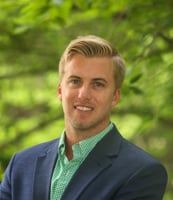 Is My Company Eligible to Sell to the Government Through a GSA Schedule?
GSA Schedule | 5 Min Read
The GSA Multiple Award Schedule (MAS) program can give your company a whole new world full of opportunities. Not only is it the leading contract vehicle for the federal government, government buyers often prefer purchasing through the GSA MAS program because contractors are pre-vetted and government buyers know they are getting the best prices available. However, this also means access to the program is not entirely unfettered. Before you can become a federal contractor, you need to make sure you are eligible to sell to the government through a GSA Schedule contract. Contractors must meet a number of requirements before they can pursue a GSA Schedule contract.
One of the first things our clients want to know when looking for help acquiring a government contract is what important qualifications they need to become a federal contractor. In order to be a GSA Schedule contract holder, you need to meet three main requirements:
Be in business for at least two years
Be Trade Agreement Act (TAA)-compliant
Sell your solutions commercially
Let's delve deeper into what requirements you'll need before you can acquire a GSA Schedule contract.
1. You Have to Be in Business for at Least Two Years
One of the most important qualifications you need to have is experience selling your products and/or services. GSA requires a company to be in business for at least two years unless you are eligible for GSA's Startup Springboard Program.
It's not just based on your word, you'll need to submit proof. Two of the documents vendors are required to submit with their proposal are Income Statements and a Balance sheet from the two previous calendar years to show your company has solid financials. The purpose behind this requirement is so GSA can be confident they are awarding a schedule to a company with a track record.
2. You Must be TAA-Compliant
Prospective vendors who are interested in selling products on the GSA Schedule should first confirm their products are TAA-compliant. What does that mean?
Well, the Trade Agreement Act (TAA) was created in 1979 and is intended to foster growth and maintenance of a fair and open trade system. TAA-compliance requires the U.S. government (including GSA) acquires only U.S.-made or certain designated country end products. This means all products must be either manufactured or "substantially transformed" in the United States or a TAA-compliant country. Countries that are not TAA-compliant include but are not limited to:
China
India
Indonesia
Iran
Iraq
Malaysia
Pakistan
Russia
Sri Lanka
Products that are made or not substantially transformed in countries that are not on the TAA-compliant list are not generally allowed to be sold on GSA Schedules. You can check which countries are compliant on our TAA-Compliant Country List.
It is important to note GSA is temporarily allowing non-TAA compliant COVID-19 products due to the pandemic. However, this exception is only valid through September 30 unless extended.
3.

You Must Sell Your Products Commercially

In addition to being TAA-compliant and having a proven track record, prospective vendors must also be able to show that they have sold products and services commercially before selling them through a GSA Schedule.

For proof of this, contractors must be able to provide pricing support, such as invoices, for any products or services they intend to put on their pricelist outlining the commercial prices. The invoices act as evidence to ensure the commercial list price is accurate.

If prospective contractors are not manufacturing the products themselves, then they must provide a Letter of Supply from all of their dealers confirming that they have permission to sell these products and they will have sufficient quantities of the offered products to meet the government's needs for the duration of the contract period.
Other Ways to Sell Through a GSA Schedule
If your company does not qualify, or if you think your company isn't ready to get a GSA Schedule, there are other ways to sell through a GSA Schedule without having your own contract. These include subcontracting or partnering with a reseller.
Subcontracting
Subcontracting allows small businesses to sell to the government by partnering with a business that is already on a GSA Schedule. While these companies don't sell to the government directly, they are able to provide their products or services through a prime contractor. By using GSA's Subcontracting Directory and the GSA eLibrary page, small businesses can search for prime business contractors to team up with. The federal government requires several large businesses to subcontract a portion of their contract, so this is a great opportunity for small businesses who cannot get their own GSA Schedule.
Partnering with a Reseller
If you want to sell to the federal government but you don't want to maintain a GSA Schedule or facilitate bids, partnering with a reseller could be a great option for your company. Through a GSA Schedule channel partnership, you are using another company's GSA Schedule to sell your products or services and you don't have to meet all of the requirements of being a GSA Schedule contractor.
If you partner with a reseller, you do not have to disclose your financial statements or Commercial Sales Practices to the government. The reseller also absorbs most of the contract compliance risk, so you don't have to worry about most of the regulations related to contract maintenance and compliance.
Winvale's Channel Distribution for the Public Sector Program has helped several companies sell their products and services through our GSA Schedule. Although the benefits are clear, we know it can often be difficult for companies to have their own GSA Schedule contract. Through our channel distribution program, we connect companies to government agencies while reducing their compliance risk and the time it takes to receive an award.
Are You Considering Getting a GSA Schedule Contract?
Although there are multiple requirements to qualifying for a GSA MAS contract, contractors who meet the eligibility requirements and receive a contract award gain access to a large pool of government buyers. Even during this time of economic uncertainty, government contracting has proven to be a stable marketplace.
Once prospective vendors complete their due diligence research and determine a GSA Schedule contract is in their best interest, they will need to start looking at what documentation is required to be submitted with the initial proposal. Prospective contractors will need to prepare themselves to have all the documents necessary for a successful GSA MAS offer.
Although it can be overwhelming, your company doesn't have to go through this process alone. For more information on the requirements of obtaining a GSA Schedule contract or how to prepare a GSA MAS offer, reach out to one of our consultants.