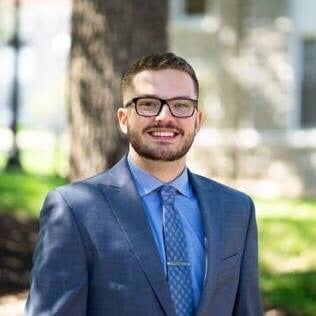 Selling to the Government: 5 Tips to Increase Your Government Sales
GSA Schedule | Government Business Development | 5 Min Read
Selling to the government can seem like a daunting task for any government contractor, but focusing on several key tips and strategies can bring some structure to your public sector efforts and help your company excel in the government marketplace. Building your government sales practice is one of the greatest challenges your company may face, and before you can capitalize on the opportunities that exist for your company, you should have a go-to-market strategy in place. We have covered how to find and win government contract opportunities, but today we we'll focus on how to successfully sell to the government. Here are my top five tips to increase your government sales:
Identify What Contract Vehicle is Right for Your Company
Build Your Government Sales and Marketing Strategy
Where to Find Government Contract Opportunities
Identify and Outsell Your Competition
Build and Establish a Pipeline
1. Identify What Contract Vehicle is Right for Your Company
Understanding the products and services you are selling to the government is extremely important when deciding what contract vehicle is right for your company and it is the first thing you should do. Keep in mind, the contract vehicle your company chooses to utilize ultimately depends on the marketplace you will be selling to. If you are looking to sell to the federal government, you will more than likely utilize a General Services Administration (GSA) Multiple Award Schedule. With a GSA Schedule, you can also sell to select state and local agencies that participate in cooperative purchasing. If your company would like to sell to a state or local agency that does not participate in cooperative purchasing with the GSA, you may need to register for their individual procurement portal.
Under the GSA MAS Consolidation, established contractors now have the ability to sell supplies and services through their GSA Multiple Award Schedule Contract that were previously out of scope of their Schedule. Contractors also now have access to ALL industry Large Categories under GSA MAS. This is important to note as your company could now potentially sell goods and services that previously were out of scope of your contract. This is a very significant feature of the new GSA MAS consolidated solicitation, and one that offers a huge opportunity for contractors to expand their offerings.
If your company does not currently sell to the government but you believe your product offering would help in the fight against COVID-19, your company may want to consider partnering with a channel distribution reseller to sell your products on their prime contract. Prime GSA Schedule holders usually can add your products to their contract in under a month, helping meet the urgency to provide support to the government. Certain supplies are not eligible for GSA Schedules and may be a better candidate for a VA Federal Supply Schedule. If you are not sure what contract vehicle is right for your company, our team can assist with any questions you may have.
2. Build Your Online Presence and Government Marketing Strategy
You have established what contract vehicle is right for your company, now what? The next step, which is extremely important, is to build your government marketing strategy. This is done through a variety of ways such as building out your company's website to include a government section, case studies and whitepapers, and increased presence on LinkedIn. Your website is the face of your company and is often a big investment, so make sure to include a section geared for your government and public sector offerings as it can greatly increase your brand awareness in the government marketplace. It's a good idea to include case studies and whitepapers on your website, as well as trade shows and other government events when things return to normal. They help present your company as a subject matter expert (SME) and bring great value to the government when deciding how your product offering will help support their mission. The main goal for your website, content, and materials is to make it easy for government buyers to make a case for why you're the best supplier!
All social media channels can be valuable to utilize while looking to increase your government sales, however, LinkedIn generally seems to be the main outlet for government customers. Utilizing LinkedIn as a way to build your online presence will help you and your organization to connect and network with government officials, helping your company stand out from the crowd.
3. Where to Find Government Contract Opportunities
If you would like to do business with the United States Government, you must register on the System for Award Management (SAM). It is important to note that your company can find nearly all government contract opportunities at both the federal and state level of government on web-based eCommerce portals.
One of the most common questions we hear after someone has been awarded a GSA MAS contract is "where do I find government contract opportunities?" We provided some guidance on how to find and win government contract opportunities in this blog, but to stress the importance, here are some of the best vendor portals to find government contract opportunities:
For federal contract opportunities, you should consider using the following resources:
For state and local contract opportunities, you may want to consider targeting the following resources:
State Procurement Portals
County and City Procurement Portals
State Procurement Forecasts
4. Identify and Outsell Your Competition
You will always have competitors, that is simply avoidable. While a competitor might not offer the exact same solution or service, the variations between your company and your competitor help you stand out in the RFI/RFQ/RFP process by putting similar product offerings into the same level playing field. However, there are many ways to not only identify, but also outsell your competition. One of the ways, as mentioned above, is to build your online presence and government marketing strategy.
Identifying the differentiators that exist between you and your competition can greatly help you outsell your competitor. If you can make your company stand out from the crowd, you will be more likely to win an award as government buyers will have an easier way to identify the best solution possible to meet and exceed their needs. Remember that government buyers are considering several options and vendors when searching for a solution, and they often don't have time to extensively examine the nuances between all the offerings. Make it easy for them to see how your offering is different from all the others!
5. Build and Establish a Pipeline
Your company has identified an opportunity that was a good fit for your product offering and you have won the award, but what's next? One of the most important things you can do is to build and establish a pipeline. To do this, you will need track your company's awards, renewal contracts, government budget forecasts, and recompete opportunities.
One important tip to keep in mind when building and establishing your pipeline is to do your market research. That is, identify what opportunities you think would be a good fit for your company and include them in your pipeline. Being proactive and building a 12-36-month pipeline will help your company maintain success in the government marketplace. Another way your company may grow your current pipeline is to expand on current government contracts with expanded task orders.
Conclusion and Next Steps
There are many different tactics that government contractors should consider when trying to sell to the government. Marketing and selling to the government are no easy tasks, but utilizing these five tips should help increase your government sales. Whether it is general questions you have about your existing GSA Schedule or interest in Winvale's Channel Distribution for Public Sector Program, we are here to help with all of your needs.
About Bradley Wyatt
Bradley Wyatt is a Lead Account Manager for Winvale's Public Sector Partner Program where he currently manages a diverse portfolio of Information Technology, Hardware, Software, and Services Channel Distribution Partner Accounts to accelerate their sales within the Public Sector. Bradley is a native of Fredericksburg, Virginia and a graduate from James Madison University with his Bachelor's of Science in Public Policy and Administration.