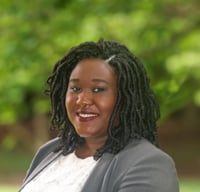 Understanding GSA Contractor Regulations
GSA Schedule | 5 Min Read
If your family is as competitive as mine when playing games, you may have to bring out the rule book. The rule book outlines a set of instructions and is the ultimate authority on what rules must be followed for success. Well, the Federal Acquisition Regulation (FAR), the General Services Acquisition Manual (GSAM) and Acquisition Regulation (GSAR), and the Defense Federal Acquisition Regulation Supplement (DFARS), are like the rule books that GSA contractors must reference when it comes to their GSA Schedule. Many of our clients ask us how to make sense of it all because it can be overwhelming. In this blog, we are going to outline the FAR, DFARS, GSAM/GSAR, and explain what they are, how you can understand them, and a few important clauses to follow.
Breaking Down the Federal Acquisition Regulation (FAR)
The Federal Acquisition Regulation (FAR) is a group of categorized acquisition policies and procedures. It is seen as the authoritative document that outlines procurement regulations for executive agencies. The FAR is jointly issued by the General Services Administration (GSA), The Department of Defense (DoD), and the National Aeronautics and Space Administration (NASA). This document has approximately 2,000 pages so navigating it can be complex. It's easier to read if you understand how the FAR is organized. It's organized into the following eight (8) subject matter areas:
Parts 1- 4: General
Parts 5 – 12: Competition and Acquisition Planning
Parts 13 - 18: Contracting Methods and Types
Parts 19 - 26: Socioeconomic Programs
Parts 27 - 33: Contracting Requirements (Cost Principles)
Parts 34 - 41: Special Categories
Parts 42 - 51: Contract Management
Parts 52 - 53: Clauses and Forms
Since this document is quite dense, contractors are not expected to commit every page to memory. Rather it's important to pay attention to the FAR clauses that apply to your specific contract. For GSA contract holders the FAR clauses are identified in the Multiple Award Schedule (MAS) solicitation.
The Defense Federal Acquisition Regulation Supplement (DFARS)
The Defense Federal Acquisition Regulation Supplement also known as DFARS is a procurement regulation managed by the Department of Defense that supplements the FAR. Contractors that work with the DOD and handle controlled unclassified information (CUI) are subject to compliance with DFARS. These procurement regulations are divided into 14 groups of control measures within the National Institute of Standards and Technology (NIST) as follows:
Access Control
Awareness and Training
Audit and Accountability
Configuration Management
Identification and Authentication
Incident Response
Maintenance
Media Protection
Personnel Security
Physical Protection
Risk Assessment
Security Assessment
System and Communications Protection
System and Information Integrity
Ultimately, the goal of DFARS is to ensure that CUI and sensitive government information are protected.
Following the General Services Administration Acquisition Manual (GSAM) and Acquisition Regulation (GSAR)
GSA uses the General Services Acquisition Manual (GSAM) as one of the main sources for regulating government procurement. The GSAM is a consolidated guide for policies and procedures associated with the acquisition process, and includes GSA's implementation of the FAR.
The GSAM includes the General Service Administration Acquisition Regulation (GSAR) and internal agency policies. The GSAR contains policies and regulations that have a significant effect beyond GSA internally. As a GSA contractor you'll want to pay close attention to the GSAR. This is because the GSAR controls the relationship between GSA and contractors as well as prospective contractors.
An important thing to note is both the GSAM and GSAR are addressed to the Contracting Officer therefore "you" indicates the CO unless otherwise specified. The GSAR material is shaded which helps readers differentiate between regulatory parts and those that apply internally to GSA. Like the FAR, the GSAM is organized by the following subchapters:
Subchapter A: General
Subchapter B: Competition and Acquisition Planning
Subchapter C: Contracting Methods and Types
Subchapter D: Socioeconomic Programs
Subchapter E: Contracting Requirements (Cost Principles)
Subchapter F: Special Categories of Contracting
Subchapter G: Contract Management
Subchapter H: Clauses and Forms
Subchapter I: Special Contracting Programs
How does this all relate to the FAR? The FAR actually has guidance on how the GSAR fits into the whole picture. When reading the shaded parts (the GSAR), you will notice that the numbers correspond with the FAR. For example, 1.104 in the FAR is 501.104 in the GSAR.
Examples of FAR, DFARS, and GSAM Clauses
While there are several important clauses to follow, we'll give you an example of a clause from each of the regulations that relates to your GSA Schedule.
GSAM 522.238-113: One of the main GSAM clauses you should be familiar with is regarding Eligible Ordering Activities. In this clause, agencies that are eligible to use the GSA Schedule to purchase goods and services are defined. In other words, you can learn more on who can buy from your GSA contract. Knowing and understanding this clause can help you identify a wide range of potential customers. This clause also explains the acceptance requirement for the executive branches of the federal government.
FAR 52.225-5: This clause explains that all goods and services sold through the GSA contract must be created in locations designated by the Trade Agreements Act (TAA). It is important to check the list of TAA-designated countries to ensure that your products and/or services are compliant. This is a clause that may only seem relevant to contractors when they first get their GSA Schedule, but since your products and services change over time, it's something you should always be cognizant of.
DFARS 252.204-7000: This clause states that the contractor cannot release any unclassified information relating to their government contract outside their organization with minimal exceptions. As mentioned before, the DFARS relates to the Department of Defense (DoD) and is important to follow if you are handling Controlled Unclassified Information (CUI).
Compliance with Your GSA Schedule
Hopefully after reading this blog, you have a better idea of what these regulations are and how to read them. These regulations are subject to change based on legal, administrative, and policy changes so it's important to stay up to date. It's also imperative that if you are doing business with the DOD, you follow DFARS. We know that following these rules and trying to successfully maintain your GSA Schedule is not necessarily an ask easy task. If you want help making sure that you are following these acquisition regulations or you need assistance managing your GSA Schedule, feel free to contact us at Winvale for your compliance needs.