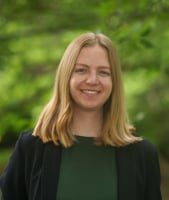 Who Can I Sell to with a GSA Schedule?
GSA Schedule | 5 Min Read
You know what your products and services are, you have an idea where and how you want to market them, but who are your target customers? As public sector consultants, we're asked this question a lot because a wide array of agencies purchase through the GSA Multiple Award Schedule (MAS) program and the answer isn't always clear.
The GSA MAS program was created for government agencies to have access to around 11 million different products and services at a volume discount, but it's not open to just any organization. So who can you sell to with a GSA Schedule contract?
Who Can Purchase from a GSA Schedule?
The simple answer is, you're able to sell to any executive agency and federal agency. Examples of these include NASA, Department of Homeland Security (DHS), the Social Security Administration (SSA), and the Department of Defense (DoD) which includes the Army, Navy, and Air Force.
However, the GSA Schedules program is not just for executive agencies and other federal agencies. Other entities that purchase under the GSA Schedule include but are not limited to:
The U.S. Senate
The U.S. House of Representatives
The District of Columbia
Architect of the Capitol
Mixed-owned government corporations
Wholly owned government corporations
Library of Congress
American National Red Cross
National Railroad Passenger Corporation (AMTRAK)
Qualified non-profits for the blind or severely handicapped
Firefighters, non-federal
National Gallery of Art
Administrative Office of the U.S. Courts
The GSA Schedule is not restricted to domestic entities. Governments authorized under 48 U.S.C. 1469e are also able to secure supplies and services from the GSA Schedule. These are the governments of the Commonwealth of Puerto Rico, Guam, American Samoa, the Commonwealth of the Northern Mariana Islands, and the United States Virgin Islands.
Several international organizations have access to the GSA Schedule as well. Examples of these include:
United Nations
International Labor Organization
World Health Organization (WHO)
North Atlantic Treaty Organization (NATO)
International Monetary Fund
World Tourism Organization
International Finance Corporation
Universal Postal Union
Cooperative and Disaster Purchasing
State and local government, as well as educational institutions and tribal organizations are also able to purchase off the GSA Schedule with certain stipulations. Two ways they can do this is under the Cooperative Purchasing and Disaster Purchasing programs.
Under the Cooperative Purchasing Program, state and local governments can purchase IT and law enforcement products, services, and integrated solutions through certain Schedule contracts. They can access Large Category F (Information Technology) and Large Category J (Security and Protection).
With the Disaster Purchasing Program, state and local governments can buy services and supplies from GSA Schedules to facilitate disaster preparation, response, or major disaster recovery. Purchases made for recovery must be in response to a Stafford Act Presidential declaration.
GSA Schedule contractors are not automatically enrolled in Disaster Purchasing, so contractors must elect to sell to state and local governments through the Disaster Purchasing Program at the time of contract/modification award, or submit a modification in the eMod system at a later date to participate in the program.
Both the Cooperative Purchasing and the Disaster Purchasing programs can help increase your GSA Schedule sales, so it's worth looking into these programs to see if your company can supply the products and services that state and local governments may need.
How Do I Check if a Government Agency is Eligible to Purchase Off the GSA Schedule?
When one of our clients is awarded a GSA Schedule contract, we send them GSA's order list that details all of the entities eligible to use GSA's sources of supplies and services. However, we realize like most government documents, it's not an easy read and it doesn't name every single eligible agency. Although it's an extensive list, GSA notes that it's not all inclusive. GSA can also make an eligibility determination on a case-by-case basis.
As mentioned earlier, if the entity in question is an executive agency or other federal agency, they can always purchase off the GSA Schedule. We encourage our clients to ask their Contracting Officer (CO) or Contracting Specialist if they are ever unsure about a particular agency, and of course, you can always ask us.
How Do I Find Opportunities to Sell my Products and Services on the GSA Schedule?
Now that you know who you can sell to, where do you find opportunities to sell on the GSA Schedule? As a GSA Schedule contractor, you have access to several tools and platforms to search for opportunities and advertise on.
Two important tools to locate contract opportunities are GSA eBuy and SAM.gov. GSA eBuy is an online procurement tool where government buyers can post contract opportunities and set deadlines for proposals. As a contractor, you will be able to view relevant opportunities for your business. SAM.gov is the authoritative location for finding contracting opportunities.
GSA Advantage! is a crucial tool for advertising products and services. We refer to it as the government version of Amazon because it's an easy and efficient way for eligible government buyers to order products and locate services.
Why Should I Sell through a GSA Schedule?
The GSA MAS program is one of the largest purchasing programs in the world and is the premier acquisition vehicle for the federal government. GSA Schedule purchases represent approximately 21% of all federal procurement spending which accounts for about $42 billion a year. Through the GSA Schedule, government buyers can find almost anything, from hourly IT services to gel pens and electric golf carts, making it a popular marketplace for government agencies.
Just like there are certain stipulations for what entities can purchase off the GSA Schedule, there are also requirements for contractors looking to sell on the GSA Schedule.
If you have any more questions about who you can sell to on the GSA Schedule or if you want to learn more about how you can acquire a GSA Schedule contract, reach out to a member of the Winvale team today!