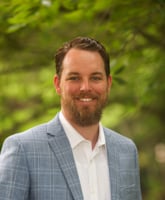 What is a Mass Modification?
GSA Schedule | 4 Min Read
You may be familiar with Multiple Award Schedule (MAS) modifications, but how about Mass Modifications? As you may have gathered by now, the federal government just loves to rinse and reuse jargon, but as GSA Schedule contractors, we must abide by the web of rules that is the Federal Acquisition Regulation (FAR). If these terms are new to you, or you are new to contracts and modifications in general, you are not alone.
Modifications come primarily in two forms: MAS modifications, and mass modifications. While these both sound very similar, MAS modifications are initiated by the contract holder or their designated representative, and mass modifications are initiated by the U.S. General Services Administration, aka GSA. Here's what you need to know about these agency-initiated mass modifications and the Mass Mod portal.
What is a Mass Modification?
A mass modification differs from more traditional contractor-initiated modifications because GSA initiates them. Examples of contractor-initiated modifications can be administrative or technical to update addresses or part numbers, addition or deletion modifications to add or remove product or service offerings to the government, price adjustments, and a few others. However, mass modifications generally come in the form of a Solicitation Refresh. This means GSA is making edits to the language within the Multiple Award Schedule (MAS) Solicitation.
When GSA modifies contracts in mass, they are invoking changes unilaterally on all contracts. Mass modifications are often big-picture actions to ensure that contactors remain compliant with changing laws.
Mass Modifications ultimately impact how we all do business with the federal government. This means that Refreshes will update what is or is not included in Large Categories and Special Item Numbers (SINs), consolidate categories or expand them.
As an example, MAS Solicitation Refresh #10 incorporated clause 52.222-55 into the FAR and provisioned for federal contractors to comply with a $15 per hour minimum wage standard. MAS Refresh #13 which was just released at the end of June retired 2 Special Item Numbers (SINs) and established new ordering procedures for a particular cloud SIN. Understandably examples such as this may trigger your company's need to file an Economic Price Adjustment with your Contracting Officer (CO) or add a new SIN to your contract, but be sure to read through refreshes and their inclusions to ensure success in future modification endeavors.
Your CO should bring any mass modification to your attention, but your company's point of contact for your GSA Schedule will also receive a notification email concerning the Refresh. Contractors have 90 days to accept the mass modification once it's released. Additionally, the GSA Federal Acquisition Service (FAS) has created a tool for monitoring mass modification acceptance and compliance on their web portal.
The Mass Mods Portal
This portal is important. Why? Well for starters, accepting mass modifications is how GSA can ensure that you are current on the latest guidance. Additionally, as a prerequisite, GSA will not approve any contractor-initiated modifications until mass modifications are acted upon (MAS Modification Guidance May 2022 1.d.). Further, mass modification acceptance is required to ensure the execution of options on your current contract, as GSA puts it, "The government reserves the right not to exercise an option if contract terms and conditions are not met."
Some contractors may wrongfully assume that if changes made in a Mass Modification, they don't have to go into the Mass Mod portal and accept it, but they are wrong. All contractors are required to accept a modification within 90 days of its release.
Using the Mass Mods Portal
With the understanding of why the Mass Mods portal is relevant, we can talk about how to use it. Mass Mod users, new or existing, are required to log in using their assigned GSA-FAS-ID. If you do not have an ID number, you can register for a separate account. Just as with the other systems of record the government uses, we must first register for access.
For those who have not registered yet, site registration is completed on the Mass Mods portal page. On the lower-left of the page, you will find the register button and a helpful guide beneath it for completing the multi-factor authentication registration.
It is important to keep in mind that only authorized negotiators for your specific contract or contracts can sign or acknowledge mass modifications on behalf of your company. If these need to be updated, a simple administrative modification as referenced above through eMod.
Even though mass modifications affect most contracts, there inevitably will be instances where your contract will require a specific set of actions to address. For example, if there are changes to specific SINs, there might be more action to take than just simply accepting the mass modification. This is where the discussion between your company and the CO will become key to ensuring you remain in compliance with your GSA Schedule.
Keys to Success with Your GSA Schedule
Staying up to date on the latest and greatest information GSA has to provide can appear to be a daunting task, but it certainly does not have to be. There are many resources available to keep you aware of any changes to government contracting by registering for FAR news updates or reviewing open cases which may impact the FAR. Proactively engaging in these resources will help to ensure the readiness of your company to address the changes in regulatory policy and remain in compliance. As always, we at Winvale will continue to provide important news and contracting insights through our archive of blogs and newsletters.
If you have any questions about accepting mass modifications or remaining compliant with your GSA Schedule, one of our consultants would be happy to help you.
About Tyler Kittle
Tyler Kittle is a Consultant for Winvale. Tyler is a retired Army combat veteran, a former federal careerist, and Cum Laude graduate of American Military University. Utilizing his government contracting experience, Tyler works to establish strong client relations and efficiency in the acquisitions process.