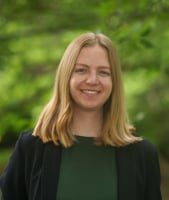 Why Market Research is the Key to Success for Government Contractors
Resources and Insight | Contracts | 5 Min Read
Many government contractors make the mistake of not taking the time to conduct market research. Instead, they spend their time monitoring upcoming opportunities and chasing agencies, which is much more useful if paired with the proper market analysis to determine the right strategy and the most relevant opportunities to pursue. While it's important to get your company's name out there and respond to government solicitations, it can be a waste of time if the opportunity isn't the right fit, or there are components to it you just can't realistically meet.
Market research is a big part of a government agency's procurement process, and it can also help GSA Multiple Award Schedule (MAS) contractors develop both a short-term and a long-term pipeline, and best of all, it's free. Let's talk about what market research is and how to use it to your advantage.
Identifying Opportunities with Market Research
Market research helps contractors understand what agencies are buying, how much they are spending, and when they are more likely to procure certain goods and services (especially when there are upcoming budgetary changes and initiatives). By analyzing this data, contractors can identify potential opportunities and position themselves effectively. Below we'll discuss how you can use market research for both short-term and long-term opportunities.
Using Market Research to Develop Short-term Opportunities
When developing a short-term pipeline, contractors need to look at a few different data sets. They first need to review a particular agency's forecast to get insight into the upcoming year of procurements. This will give you time to develop a relationship with the agency, influence the opportunity and if needed, put the right team together to win the contract. If you aren't sure which agencies to start with, check out our blog on how to identify target customers. You can search for these forecasts on their respective sites, or through the Acquisition Gateway.
You can also use sites such as the System for Award Management (SAM), to research upcoming opportunities from Requests for Information (RFIs) to Requests for Proposals (RFPs). In the advanced search, you can toggle the response dates and filter by keyword, place of performance, response type, etc.
Using Market Research to Develop Long-term Opportunities
Along with a short-term pipeline focus, government contractors need to also develop a long-term pipeline. This will help ensure that the short-term pipeline will be in line with the overall strategy.
When looking for long-term opportunities, it's important to review upcoming expiring contracts and major contract vehicles. Government contractors need to become familiar with the Federal Procurement Data System (FPDS) FPDS is an automated system used to collect and report on federal procurement spending. On the FPDS website, users can search keywords, contract numbers and company names to find contracts and develop a list of expiring contracts to track and prepare for re-compete. Although some aspects of the site have been moved to SAM.gov, you can use this to search older contracts.
On the topic of looking for expiring contracts, you can use USASpending.gov to look at awards to see the recipient, the award amount/date, the awarding agency, and several other filters regarding the industry and if any small business set-asides applied.
Contractors also need to track upcoming major vehicles such as Government-Wide Acquisition Contracts (GWACs). The existing vehicles may have an on-ramp opportunity soon or an agency may be releasing the initial RFP for a new vehicle such as OASIS+.
Evaluating Your Competition
The GSA Schedules program is a competitive marketplace. Through market research, contractors can identify their competitors, analyze their pricing strategies, and assess their performance. This helps in finding the right pricing strategy, differentiating the offerings, and developing a compelling value proposition. For example, you can use USASpending.gov mentioned above to get a sense of what awards your competitors are receiving, and you can use GSA eLibrary to get a full view of your contractor's textfile, prices, the Special Item Numbers (SINs) they sell under etc. GSA Advantage! is also a great resource for seeing how your competitor lists their products, any special designations they have, any accessories, and the keywords they use.
Learning Where to Tailor Your Offerings
Not all government agencies have the same needs. Market research is also incredibly useful when it comes to tailoring your offerings to meet specific agency needs, which increases the chances of winning contracts. By understanding what various agencies are looking for, you can align your products and services more closely with government demands.
Strategic Planning
Market research is essential for the strategic planning of GSA Schedule contractors. It helps to identify trends in government purchasing, enabling contractors to anticipate future demands and adjust their business strategies accordingly. This knowledge is vital for maintaining a competitive edge.
Getting Ahead in Your Market Research
For GSA Schedule contractors, market research is not just a box to check. It's a crucial practice that informs every aspect of their contract, from identifying opportunities and competition to tailoring offerings and strategic planning. In a marketplace as complex and competitive as the GSA Schedule, market research is a tool contractors need to navigate effectively and succeed.
Successful government contractors spend significant time on market research, developing both a short-term and a long-term pipeline and refine it frequently. If you want to learn more about market research check out these blogs:
If you have questions about maintaining your GSA Schedule, or you are looking to acquire one, we would be happy to help you.