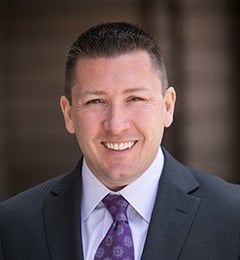 Why Market Research is the Key to Success for Government Contractors
Resources and Insight | Contracts | 2 Min Read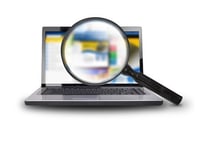 Many government contractors make the mistake of not doing market research. They spend their time monitoring bid boards and chasing agencies instead of doing the proper market analysis to determine the right strategy and which opportunities to pursue. This research can also help contractors develop both a short-term and a long-term pipeline, and best of all, it's available free of cost.

Short-term Opportunities
When developing a short-term pipeline, contractors need to look at a few different data sets. They first need to review a particular agency's procurement forecast to get insight into the upcoming year of procurements. This will give you time to develop a relationship with the agency, influence the opportunity and if needed, put the right team together to win the contract. It is also helpful to review the agency's Exhibit 53, which is an important tool used to identify all IT investments, both major and non-major, and their associated costs within a federal organization. Information included in agency Exhibit 53 documents is designed, in part, to help the Office of Management and Budget (OMB) better understand agencies' spending on IT investments.


Long-term Opportunities
Along with a short-term pipeline focus, government contractors need to also develop a long-term pipeline. This will help ensure that the short-term pipeline will be in line with the overall strategy. When looking for long-term opportunities, it is important to review upcoming expiring contracts and major contract vehicles. Government contractors need to become familiar with the Federal Procurement Data System (FPDS). FPDS is an automated system used to collect and report on federal procurement spending. On the FPDS website, users can search keywords, contract numbers and company names to find contracts and develop a list of expiring contracts to track and prepare for recompete. Contractors also need to track upcoming major Government-Wide Acquisition Contracts (GWACs). These are typically multi-billion, multi-year, contracts with a specific focus. Some of the major GWACs to track are DHS EAGLE II, Navy Seaport-e and GSA Alliant 2. It is possible to either prime or team on GWACs and it can also allow contractors to build stronger relationships with a specific agency.
Government procurement data is provided for free to the industry. There are some paid subscription tools available, however, most just pull all the free data into a portal for easier access. The Winvale team trains clients on how to best use these free databases so they can spend money on resources that will help them actually win government contracts instead of spending money on finding government opportunities.
Successful government contractors spend significant time on market research, developing both a short-term and a long-term pipeline and refine it frequently. The sales team should be dedicated to doing the research and turning over every stone to give their organization the right opportunities to go after.


About Kevin Lancaster
Kevin Lancaster leads Winvale's corporate growth strategies in both the commercial and government markets. He develops and drives solutions to meet Winvale's business goals while enabling an operating model to help staff identify and respond to emerging trends that affect both Winvale and the clients it serves. He is integrally involved in all aspects of managing the firm's operations and workforce, leading efforts to improve productivity, profitability, and customer satisfaction.