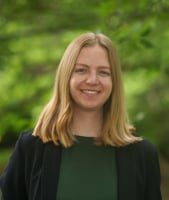 5 Government Contracting Trends to Follow in 2023
GSA Schedule | Resources and Insight | 7 Min Read
It's a new calendar year, and although the federal government Fiscal Year 2023 is already in full swing, it's not too late to start evaluating trends that are predicted for the next several months. A lot of companies see the turn from one year to another as a time to take a deep dive into their commercial finances, strategies, and goals. So why not take a closer look at government contracting trends so you can build a plan for success in the federal marketplace as well? In this blog, we'll outline 5 trends we expect to see throughout 2023.
1. Small Business Prioritization
We are continuing to see change in small business support as the federal government strives to meet Executive Order 13985, Advancing Racial Equity and Support for Underserved Communities through the Federal Government. In this report, the Biden Administration set a goal to increase annual spend on small businesses. Federal spending is increasing in small business set-aside contracts, especially Small Disadvantaged Businesses (SDBs). The FY 2023 prime contract spending goal raised from 11% to 12% for SDBs. The full table of percentages for each small business category is listed below.
| | |
| --- | --- |
| Small Business Category | Small Business Procurement Goals |
| Small Business Concerns | Not less than 23% of the total value of all prime contract awards for each fiscal year. |
| Small Disadvantaged Businesses (SDBs) | Not less than 12% of the total value of prime contract and not less than 5% subcontract awards for each fiscal year. |
| Women-Owned Small Businesses (WOSBs) | Not less than 5% of the total value of all prime contract and subcontract awards for each fiscal year. |
| Service-Disabled Veteran-Owned Small Businesses (SDVOSBs) | Not less than 3% of the total value of all prime contract and subcontract awards for each fiscal year. |
| Historically Underutilized Business Zone (HUBZone) | Not less than 3% of the total value of all prime contract and subcontract awards for each fiscal year. |
Each agency also has a small business goal that aligns with the 5 categories above. For example, the Department of Defense (DoD) has an overall small business concern goal of 22.5%, 5% for WOSBs and 3% for SDVOSBs. These are published on the Small Business Administration's (SBA) website about contracting goals. If you know which agencies you want to go after or know which ones are most interested in your solutions, we suggest you check out this list.
The small business size standards have also recently been modified, meaning a lot of medium-sized businesses may now qualify as small, lending more opportunities for contractors to compete in small business contracts. However, this does mean more competition. If you are a small business, be on the lookout for increased business opportunities in 2023.
2. Strengthening the Supply Chain
The supply chain has been a huge buzzword for the past few years, as global supply chain issues have greatly affected the availability of important products and services. To mitigate this, the federal government has placed a heavier emphasis on supply chain security and rebuilding our domestic manufacturing capacity. This means producing more domestic content and shifting the focus to American-made materials.
In the past year, there have been significant changes to buy American legislation. This includes adding a Final Rule to the Buy American Act (BAA) raising the domestic content threshold from 55% to 60% and eventually to 75% by 2024, and requiring American-made iron, steel, and other construction materials through the Build America, Buy America Act.
Additionally, Federal Acquisition Regulation (FAR) part 40 was created as the new location for cybersecurity supply chain requirements. This way, contractors and Contracting Officers have one consolidated location to use when following supply chain risk management requirements.
With all this in mind, contractors should expect evolving requirements this year and do their best to stabilize their supply chains while following the current regulations.
3. A Wave of GWACs/IDIQs
If you have been looking at upcoming contract vehicles recently, you might have noticed how many GSA has in the works for FY 23 and 24. Some of these upcoming contracts have a small business component or are created completely for small businesses, which is something we expect to see more of in the future. There is a lot of reporting and discussions around making more opportunities for small businesses in these major contract.
OASIS +
OASIS+ (formerly known as the Services MAC or BIC MAC), is a follow on to GSA's OASIS contract vehicle. OASIS+ is an Indefinite Delivery, Indefinite Quantity (IDIQ) and Governmentwide Acquisition Contract (GWAC) that will give government agencies access to innovative services. This contract is geared toward professional services and will be open to GSA contractors. There will also be a small business set-aside component.
Ascend Cloud BPA
GSA is also in the process of creating a government wide cloud Blanket Purchase Agreement (BPA) called Ascend. This vehicle would provide agencies with an efficient and vetted marketplace to purchase cloud solutions. There hasn't been a ton of information released about any pending deadlines, but the draft solicitation is anticipated sometime in FY 2023.
Polaris
Polaris is a small business IDIQ and GWAC created to provide the government with IT services and IT-service based solutions. It's fully set aside for small businesses and has established 4 separate contract pools based off of each set-aside. While the first two pools of Polaris are closed an in progress for award, there will be more pools opening up in the future.
4. Updates in Cybersecurity Policies
Cybersecurity is nothing new to contractors, but a few policies that have been in the works for a few years will finally start to become more concrete in 2023.
The Department of Defense's (DODs) Cybersecurity Maturity Model Certification (CMMC) has evolved from CMMC 1.0 to CMMC 2.0 and is now expecting a Final Rule in March 2023. This certification process has undergone numerous iterations, but the goal of is it to ensure contractors are taking the appropriate cybersecurity practices and measures.
DoD contractors should start taking steps to comply with CMMC it's going to be rolled out in several solicitations. Even non-DoD contractors should take a closer look because it may be required or heavily preferred in some civilian contract requirements as well.
FedRAMP, a cybersecurity certification that cloud services providers must get before working with the federal government, has seen some change in early 2023. New legislation aims to speed up the process and make it more accessible, by allowing FedRAMP-authorized tools to be used in any federal agency without additional oversight.
5. A Continuation of Going Digital
Information Technology (IT) modernization has been at the forefront of the federal government's mind for a few years, but this year we expect to see several initiatives in cloud computing, Artificial Intelligence (AI), 5G, and cybersecurity. This also includes Zero Trust architecture, a very strong keyword in current government discussions. Zero Trust is how the federal government wants to approach network and data protection, and several agencies have set aside budgets and resources to accomplish this.
Are You Ready for 2023?
After reading this blog, you hopefully have a better understanding of what's to come for the remainder of 2023 and are encouraged to do a little more digging in specific trends related to your offerings. The next step is to make sure you are keeping up with your GSA Schedule requirements, and revising/improving upon your marketing plan.
If you need help managing your GSA Schedule or are interested in getting your own GSA Schedule/partnering with a GSA reseller, feel free to reach out to one of our consultants. We are here to help you and guide your company in the right direction.
About Stephanie Hagan
Stephanie Hagan is the Content Writer and Digital Editor for Winvale where she helps the marketing department continue to develop and distribute GSA and government contracting content. Stephanie grew up in Sarasota, Florida, and earned her Bachelor's of Arts in Journalism and Rhetoric/Communications from the University of Richmond.