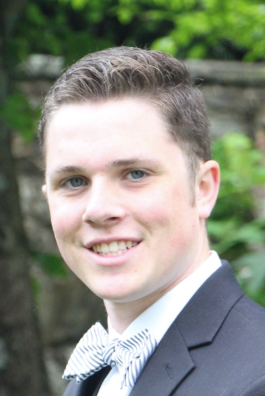 A Deeper Look into Best-In-Class (BIC) Contract Vehicles
2 Min Read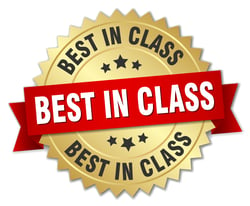 What Best-In-Class Actually Means
Government contract vehicles labelled "Best-In-Class" (BIC) are deemed the highest preforming contracts by the Office of Management and Budget (OMB).
There are currently over 30 BIC contracts, which help individual buyers to narrow their scope when looking to onboard or subcontract.
Process for Evaluating and Assessing BIC Vehicles
First, experts examine the vehicle on a macrolevel, checking to see if the vehicle shows signs of past success, growing knowledge, maximum value, and keen awareness. If the vehicle appears to meet these standards, it is then judged on a more nuanced scale.
Now that a vehicle has passed the preliminary test for becoming a BIC contract, it must go through a vigorous process, where each detail of the contract is examined with a fine-tooth comb. They do so by determining whether the company makes smart decisions, or ones that yield financial return. This entails a detailed examination of all financial records, written agreements, and general correspondence with clients.
Finally, the contract vehicle endures one last evaluation. OMB will look to see if the contract in question meets five remaining standards:
Rigorous requirements and definitions and planning processes
Appropriate pricing strategies
Data-driven demand management strategies
Category and performance management practices
Independently validated review
Benefits for Agencies Using a BIC Contract Vehicle
Agencies will see two specific benefits in using a BIC contract vehicle. First, by narrowing the scope to a select few pre-vetted contract vehicles, agencies will save hours researching to find what they're looking for. Because of this, they can spend more time looking into the details of BIC contract vehicles.
Having a BIC contract also supports a strong market. While there is no one hundred percent guarantee that a contract deal will succeed, market trends do support growth with BICs. With a trustworthy agency like OMB looking out for agencies' best interests, there is safety in choosing to use a BIC contract vehicle.
Benefits for Contractors Using a BIC Contract Vehicle
Many contractors like to diversify their contract portfolio in order to increase the number of selling avenues they have and to become a more well-rounded and secure government contractor. For instance, a company that has just one vehicle could be devastated if the market for that product or service withers away. On the other hand, a company with multiple vehicles will have security in their sales, even if one industry tapers off.

Just like contract diversification supports getting a BIC, so does track record. Having a BIC on your list of contracts proves that your company is a viable option, and that it has experience working with a genuine contract vehicle. This could make you stand out to future clients when attempting to onboard.
About Carter Bowman
At Winvale, Carter is involved with both the Business Development and Consulting departments where he assists with blog writing, analytical research and marketing for program initiatives and events. While assisting different Winvale teams, Carter has helped draft summaries and reports, worked on a variety of marketing strategies, and contributed to the daily needs and responsibilities of his team members.