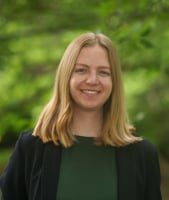 Avoid Suspension—Update Your GSA Advantage! Order Status
Resources and Insight | 6 Min Read
We all know that impatient feeling we get when we order a package online—we immediately go to the tracking page to see exactly what time and day our item will be delivered, even if we just pressed "order." Some companies go as far as to provide a map of the drivers so you can see just how far they are from your doorstep on delivery day.
While government agencies may not be tracking their items quite so closely, they want to know where their products are when they order them from your GSA Schedule on GSA Advantage!. This is made possible by reporting your GSA Advantage! order status. However, some GSA contractors are not reporting their order status, resulting in concerned calls and impatience from government agencies wondering when their items will arrive.
GSA has recently made an announcement that they are cracking down on contractors who fail to properly report their order status. By October 3, 2022 contractors with combined shipped/backordered scores of 50% or below with at least 11 line items on the bi-weekly report, will be suspended from GSA Advantage and GSA eBuy. Let's cover what you need to know about reporting your order status, or how you can get reinstated if you are suspended.
GSA Advantage! Order History and Status
Just like you want Amazon and other large retailers to give you frequent updates on your package, government customers want to know what's going on with their orders. Government agencies who purchase through GSA Advantage! have access to an order history which they use to manage orders and determine order status. When contractors submit or make a change to an order status using the Purchase Order (PO) portal, it allows government customers to see the exact status of their order whether it's processing, shipped, or delayed for some reason.
GSA wants contractors to do better as a whole in status reports, so that's why they are implementing consequences for contractors who do not follow the rules. To save your company stress, headaches, and possibly losing some government business, we suggest you stay on top of your GSA Advantage! orders as soon as they come in.
The GSA Advantage! Order Status Process
There are 4 status indicators in GSA Advantage!. Each time an order status changes, government customers are sent an email. The indicators are:
1. In Process
Orders are considered "in process" when you are working on receiving and filling them. It's important to note you will not see this status on your end, but your customer will be notified of this status.
2. Shipped
When your order is filled, you'll indicate the status as "shipped" and provide the status date, ship method, and tracking number.
3. Backordered
If an item is backordered, you'll want to update the status so it will notify the government customer.
4. Cancelled
Just as with backordered products, you should update the status if an order has been cancelled.
How Do I Report My Order Status on GSA Advantage?
Using the Purchase Order Portal
Once an order is placed against your contract through GSA Advantage!, most contractors can add or update the status in the Purchase Order (PO) portal. The Purchase Order portal gives GSA contractors immediate access to orders through GSA Advantage! and GSA eBuy.
There are two ways to report order status through the PO portal. They are:
By line item/order: If you report by line item/order, you'll need to update the status by each line item viewed in the portal, including partial shipments and backorders.
Exporting active orders and uploading status files: You can also upload a status file rather than enter the status manually line by line. Once you create a status file with your active orders, you can import the file into the Purchase Order portal.
For step-by-step instructions on how to report status by line item/order or by status file, you can check out GSA's Advantage Purchase Orders instruction sheet.
Using the Electronic Data Interchange (EDI) or cXML
If you are only using the Electronic Data Interchange (EDI) or cXML for Advantage! orders, you must provide your status using that method. For instructions on how to manage order changes and status through EDI, you can view all the proper documentation on the Vendor Support Center. You can also find instructions for the cXML method on the Vendor Support Center homepage.
How Do I Sign-up for the GSA Advantage! Purchase Order Portal?
If you have never used the Purchase Order portal before, you'll need to make sure you're registered. When you receive your first order through GSA Advantage!, GSA will send a system-generated notice inviting you to join. This email will only go to the email addresses that are marked as responsible for handling purchase orders in your GSA Advantage! electronic catalog. You can only register for the portal through a GSA system-generated notice, so you will need to locate that email before you can log in.
Once you receive the email from GSA, you'll click on the registration link and follow the instructions to create an account. You only need to register once, so once you have access, you can update the status of your orders at any time.
What Happens if I'm Suspended from GSA Advantage! and eBuy?
If for some reason you do not properly update the status of your orders and GSA suspends you, it's not the end of the world—yet! Suspension means that you will no longer be listed on GSA Advantage! and eBuy and customers will not be able to place orders from your contracts via GSA Advantage!. However, suspension is NOT a canceled contract. You can still receive and process orders through methods other than GSA Advantage!.
In order to be reinstated to GSA Advantage!, contractors must send an email to AdvantageOrderStatus@gsa.gov and to their Contracting Officer, with:
The reason(s) their company was non-compliant

What changes they have implemented that will result in their contract being compliant with order status upon reinstatement
We suggest you start the process to get reinstated right away. If you remain suspended for more than 90 days without a successful reinstatement, your catalog will be removed from GSA Advantage! and it'll be a pain to resubmit your catalog through the Schedule Input Program (SIP) or EDI.
Tips for Reinstating Your Contract on GSA Advantage! and GSA eBuy
GSA gives some tips for contractors on what to say in the email depending on whether you are using the GSA Advantage! Portal or EDI:
For contractors using GSA Advantage Portal, you might mention that you have worked with vendor.support@gsa.gov, and now have gained access to Advantage Portal. Then you can indicate that you have read or watched the Portal training, you have assigned someone to manage order status, and now understand how to fully provide a status of "shipped" or "backordered."

For contractors using EDI, you may state that you began working with edistat@gsa.gov (for EDI contractors only) and now have worked out any issues with transaction number(s) which were preventing status from being provided or that you have tested EDI with the team at edistat@gsa.gov and you are ready to fully begin reporting. We will verify with the GSA EDI team that you are ready.
Managing the Responsibilities of Your GSA Schedule
Reporting order status is just one thing you'll need to keep track of with your GSA Schedule. From submitting modifications, to sales reporting, and Price Reduction Clause compliance, you need to watch the requirements for your GSA Schedule carefully.
If you want to learn more about keeping up with your GSA Schedule, you can check out our blog, "How to Maintain Your GSA Schedule Contract: An Essential Checklist." If you need help managing your GSA Schedule or have questions about it, one of our consultants would be happy to speak with you.