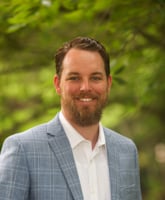 How to Modify Your GSA Schedule Contract
GSA Schedule | 6 Min Read
The GSA Schedule is meant to be a living document that changes and grows with your business. Contractors can modify everything from administrative points of contact to product and service pricing, descriptions, and more. Contractors can submit modifications to:
Add or delete products, services, labor categories, or Special Item Numbers (SINs)
Increase or decrease pricing based on commercial or market pricing
Update part numbers and product or service descriptions
Novate or change the name of a contract
Update the terms and conditions of the contract which encapsulates a large variety of contract actions
As a GSA contract holder, it's important to understand the requirements of each modification type and what to expect when you submit a GSA modification. The first thing you need to do when submitting a modification is to access the eOffer/eMod system.
How to Submit a Modification to Your GSA Schedule Contract
Access eMod to Submit a Modification
All contract modifications must be submitted through the eOffer/eMod system. To access the eMod system, you must be an official authorized negotiator on the GSA contract and must also have registered for a FAS ID.
There are two ways to become an authorized negotiator on a contract:
Log in to eMod, enter the contractor's Unique Entity Identifier (UEI) and select the applicable contract, enter your contact details, and submit a request to the company's Contract Administrator.
Have an existing authorized negotiator submit an administrative modification to add you to the contract.
Select Your Modification Types
Once you have entered the eMod system, you will select the appropriate contract and select your modification type(s). There are currently over 8 different modification categories and a range of subcategories to choose from (i.e. administrative > authorized negotiator). Please keep in mind that eMod does not allow contractors to combine certain modification types.
For example, when submitting an additional modification, eMod will not allow you to also submit an Economic Price Adjustment (EPA) modification. If you have multiple modifications to submit, you will need to either prioritize each submission by importance or reach out to your Contracting Officer for further guidance.
After selecting your modification types, you will be directed to a step-by-step process that prompts you to confirm your contract data, enter a description of your request, and upload the required modification documentation. Once all information and documentation is uploaded, you will follow the prompts until successful modification submission.
Required Documentation to Modify Your GSA Schedule Contract
Each modification type has a specific set of required documentation, which is provided within the MAS Modification Guide published by GSA. A Price Proposal Template (PPT) must be completed for most modification types. There are two modification PPTs, one for products and one for services/training.
The Modification Guide and PPTs are updated regularly and can be found on GSA's Contract Requirements and Modification Guidance webpage. The Modification Guide provides general instructions and a checklist for each modification type, but there may be more requirements based on the Large Categories, subcategories, and Special Item Numbers (SINs) within the specific Large Category attachments of the MAS Solicitation.
Contractors should routinely monitor the MAS Solicitation (particularly Large Category Attachments) as well as the Available Offering and Requirements webpage for new or updated templates and requirements.
Please note GSA Contracting Officers (CO) may request documentation outside the published modification requirements to help them make necessary determinations.
If any mandatory information is missing and/or incomplete, the reviewing CO will reject your modification request. Following the guidance provided by GSA and utilizing current templates will help reduce rejections, limit clarification requests from your CO, and enable quicker processing of modifications.
What You Need to Know After Your Modification Is Awarded
After an eMod is awarded by GSA, the contractor is responsible for updating their GSA Advantage!/eLibrary price list and catalog file via the Schedules Input Program (SIP) or Electronic Data Interchange (EDI). Contractors must revise their price list and catalog file to reflect the latest modification number and effective date along with all awarded modifications to the pricing or terms and conditions of the contract.
At times, COs may only award a portion of your modification request depending on the situation, so it is important to refer to the associated Standard Form 30 (SF-30) to ensure your pricelist upload is consistent with the modification award. Revised price lists and catalog files are typically required to be uploaded within 30 days of the modification award.
How Transactional Data Reporting Affects Your GSA Schedule Modifications
Transactional Data Reporting (TDR) largely affects the requirements of GSA modifications. If you have a SIN that is subject to TDR and you have opted to accept TDR, the Commercial Sales Practices (CSP) disclosures are no longer required. This means that the CSP-1(as noted in the solicitation) form is no longer a mod submission requirement and Most Favored Customer (MFC) disclosures are waived. GSA plans to open TDR up to all SINs in the near future.
Additionally, supporting pricing documentation is not required from contractors participating in TDR at the time of submission of modification request. GSA is primarily concerned with ensuring offered pricing is fair and reasonable based on the current market.
However, if a CO cannot determine that the prices are fair and reasonable, they may request pricing support such as invoices, quote sheets previously awarded contracts, or cost-build details.
Know the Difference Between Mass Modifications and eMods
As a GSA contractor, it's important to understand the difference between Mass Modifications and eMods.
eMods are contract modification requests that are created and submitted by the contractor to make updates to the awarded terms and conditions of the contract. The CO reviews each request and may choose to reject or award eMods depending on multiple different factors.
A Mass Modification (Mass Mod) is a GSA-issued Solicitation Refresh in which all GSA Schedule holders are required to take action. GSA periodically refreshes the terms and conditions of the MAS Solicitation. Clauses may be updated, added, or deleted.
When a Schedule refresh occurs, GSA will issue a Mass Modification to all Schedule contract holders. Each contractor will receive an email notification from their respective Administrative Contracting Officer (ACO) each time a Mass Mod is issued.
Make Sure You Remain Compliant—Do You Need to Modify Your GSA Schedule Contract?
In the midst of MAS Refresh #15, now is the perfect time to re-evaluate your contract to determine if modifications are necessary. Keeping your contract up to date and in line with your commercial business practices is a great way to ensure compliance and drive business to your GSA contract.
Do you need assistance with understanding the modification process, drafting, or submitting eMods? Reach out to a Winvale consultant today!
About Tyler Kittle
Tyler Kittle is a Consultant for Winvale. Tyler is a retired Army combat veteran, a former federal careerist, and Cum Laude graduate of American Military University. Utilizing his government contracting experience, Tyler works to establish strong client relations and efficiency in the acquisitions process.