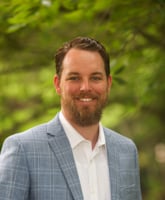 Best Practices for Past Performance Evaluations
Resources and Insight | 4 Min Read
When you are preparing your GSA Schedule offer, there's a whole section dedicated to your past performance and experience selling your products and/or services called the technical section. Just like a resume and cover letter acts for a job interview, the government wants to know you have experience and success selling your solutions before you offer them through a GSA Schedule. Once you get your contract awarded, the evaluations don't stop there.
Throughout the life of your GSA Schedule, you will be bidding on several contracts to win business for your company. Often, agencies will include a past performance section in the Request for Proposal (RFP), which looks at your work in past contracts. Past performance evaluations are important because you want to ensure you are building up a strong case for your company so you can have a good chance of winning the next contract you go after. Since past performance evaluations don't happen for every contract, you may not have seen one before, or know much about them. Here are some best practices so you can prepare for your next evaluation.
What is Past Performance Evaluation for Contractors?
Contractor past performance evaluation is an assessment of a contractor's performance on previous contracts above $250,000, based on their delivery, quality, and customer satisfaction. It's a critical factor in awarding new contracts and making decisions about contract extensions. GSA is responsible for ensuring the government receives the best value for the money spent on contracts, and past performance evaluations are one tool they use to achieve this goal.
The evaluation process typically involves collecting information on the contractor's performance, assessing their performance against established evaluation criteria, and assigning a rating or score based on that assessment. This information is then used by the Contracting Officer (CO) to make decisions about future contracts, including awarding new contracts or extending existing ones.
Best Practices for Past Performance Evaluations
A negative past performance rating could affect your ability to get future awards, so here are some steps you can take to prevent or challenge poor performance evaluations:
Before the initial performance evaluation is submitted, ask the evaluators if they have any potential issues or concerns.
If you receive a rating you think isn't right, identify the inaccurate ratings and see if the evaluation can be revised. If not, you can submit a rebuttal during the 60-day comment period following the evaluation release.
While the rebuttal is being reviewed, ask any agencies that may be viewing your proposals to hold off on looking at the initial evaluation or to take the rebuttal into consideration.
If the official reviewing your rebuttal rejects it, you can appeal to the Civilian Board of Contract Appeals or the Court of Federal Claims.
To get the best possible evaluation, contractors should focus on delivering quality work, meeting contractual requirements, and communicating effectively with the CO throughout the contract term.
Contractors should also solicit feedback from their customers and stakeholders throughout the contract term to identify areas for improvement and make adjustments to their performance. By focusing on delivering high-quality work and maintaining open lines of communication, contractors can ensure they receive a positive past performance evaluation, which can lead to future contract awards and continued success in the federal marketplace.
What Does a Past Performance Evaluation Look Like?
The evaluation typically involves an assessment of the contractor's performance based on the established evaluation criteria. The criteria may include factors such as:
Quality of product or service
Timeliness of delivery
Customer satisfaction
Management
Compliance with contractual requirements
Small business subcontracting (if applicable)
The CO may also evaluate the contractor's responsiveness to issues or concerns that arise during the contract.
The evaluation may be conducted through various means, such as written evaluations, surveys, or in-person meetings, and is documented in a system known as Contractor Performance Assessment Reporting System, or CPARS. The contractor may be given the opportunity to respond to the evaluation and provide their own input or feedback. The evaluation may result in a rating or score that is used to make decisions about future contracts.
Setting Your GSA Schedule Contract Up for Success
A contractor's past performance evaluation is a critical factor in the federal contracting process. GSA recommends that agencies establish evaluation criteria that are specific, measurable, achievable, relevant, and time-bound, communicate regularly with contractors, maintain consistency in evaluations, document all aspects of the contractor's performance, conduct evaluations promptly after the completion of a contract, and solicit feedback from customers and stakeholders.
However, this isn't always done, so it's important you as the contractor are closely monitoring your past performance evaluations. For more information on past performance, see our related posts where we go into greater detail about past performance.
Past performance is only one aspect of successfully managing your GSA Schedule. If you have questions about your GSA Schedule and how you can make sure you are putting your best foot forward in selling to the government, Winvale has a strong history over the past 20 years setting our clients up for success. We would be happy to answer any of your questions and help you get on track.
About Tyler Kittle
Tyler Kittle is a Consultant for Winvale. Tyler is a retired Army combat veteran, a former federal careerist, and Cum Laude graduate of American Military University. Utilizing his government contracting experience, Tyler works to establish strong client relations and efficiency in the acquisitions process.