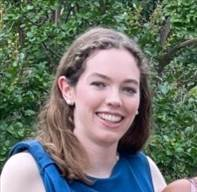 How to Prepare Your GSA Schedule Proposal: The Technical Section
GSA Schedule | 5 Min Read
The General Services Administration (GSA) Multiple Award Schedule (MAS) is a popular contract vehicle for selling goods and services to the government. Potential contractors preparing a GSA MAS proposal should know that the proposal process involves three sections: administrative, technical, and pricing. If you're reading this, you may have completed the administrative section and are looking for guidance before you start the technical section. Or perhaps you haven't started the proposal, but you're looking to get some pressing questions answered before you begin. Either way, we're here to help you understand the key components of the technical section and provide insights into what to consider when completing this section.
What is the Technical Section of the GSA Schedule Proposal?
The technical section is where you, the contractor, can prove to GSA that your company has the technical abilities to handle orders under the GSA Schedule. Conveniently, the required technical documents outlined in the MAS Solicitation provide a framework for you to demonstrate your expertise.
In all technical proposals, you'll need to include:
As we'll touch on below, it's also a good idea to keep in mind any requirements specific to your Special Item Numbers (SINs) for the technical section.
Corporate Experience Narrative
The Corporate Experience Narrative gives you the chance to talk about your company's experience doing business. You'll want to describe the goods or services you offer, particularly what you plan on selling to the GSA; the number of your employees and their relevant experiences; information on your organizational and accounting controls; and a description of the resources you have available to meet ordering needs under the schedule.
You'll also want to briefly describe the successful projects you've worked on and which clients you've had, especially if those clients are government agencies. Since having a GSA Schedule does not automatically grant you clients, the GSA also wants to see in this narrative that you have a plan for marketing your contract's offerings to the government. And if applicable, you'll describe your intended use of subcontractors.
Please also note that while at least two years of corporate experience are required for the MAS Program, offerors – including Joint Venture offerors – with less than two years of corporate experience should check if they are eligible for the Startup Springboard Program. If you are eligible for the Startup Springboard Program, you do not need to provide a Corporate Experience narrative. Rather, you need to submit additional information that demonstrates your ability to manage a company and provide the products/services described under this Schedule, such as project experience from company personnel.
Quality Control Narrative
The Quality Control Narrative is where you can demonstrate to GSA the strength of your company's quality control processes. This is important to ordering agencies purchasing through GSA because they aim to secure high-quality goods or services through consistent, reliable channels.
In the Quality Control Narrative, you'll describe your internal review procedures, and you'll identify who at the company is responsible for ensuring quality control and their relevant qualifications for that role. Next, you'll describe measures taken to hold subcontractors to an acceptable standard of performance, and you'll identify how you address potential problem areas and implement solutions. You'll conclude your quality control plan by discussing how you perform at a high quality when meeting urgent requirements and when working on multiple projects at once.
Past Performance
The Past Performance section allows you to provide evidence that you've had a successful record of past performance, especially for the type of offerings you propose to sell under your GSA Schedule. Potential offerors of both goods and services will need to submit either Contractor Performance Assessment Reports (CPARs) or Past Performance Questionnaires (PPQs) and Customer References. If you have been a government contractor in the past and have at least 3 CPARs – i.e. annual performance reviews by government agencies – you may use these in place of Past Performance Questionnaires and Customer References, depending on their recency and scope.
Otherwise, you will need to provide 3 PPQs and 3 Customer References. Customer References are filled out by you, the potential contractor, with your past customer's information. PPQs are surveys completed by the customer themselves, rating your past performance in various assessment categories. If you're not able to provide three CPARs or three PPQs and three Customer References, the Solicitation provides various workarounds. For instance, you may provide a combination of CPARs and PPQs/Customer References, such as two CPARs and one PPQ/Customer Reference.
Past Project Narratives
If you're planning to sell services under the GSA Schedule, you'll need to submit Past Project Narratives in addition to the documentation discussed above. You'll need to base each Past Project Narrative on a Statement of Work (SOW) relevant to your proposed Schedule offering(s). SOWs should cover a project completed in the last 2 years or currently ongoing with the base year completed.
In each Past Performance Narrative, you'll describe the SIN-related work performed for the project and its results; your methodology, tools, and processes used; and your compliance with applicable laws, regulations, Executive Orders, OMB Circulars, professional standards, etc. You'll outline your project schedule too, identifying any delays that arose. Finally, you'll expand on how the work you performed relates to your proposed SIN's scope and how your company's specific experiences and qualifications position you to perform under the proposed SIN.
In general, you'll need to submit one Past Project Narrative for each SIN you're pursuing, but some SINs in the Information Technology category will require two. It's always worth taking an extra look at your SIN-specific requirements, to make sure you're not missing any additional documentation or templates required for your desired SIN or Large Category.
Showcasing Your Company's Expertise in the Technical Section
The technical section may require fewer documents than other sections of the GSA MAS Proposal, but sufficient research, well-executed narratives, and careful consideration of what the GSA looks for are important for success in this section. We know that the process can be overwhelming, especially if you don't have a government contract expert on your team, but you don't have to go through it alone. Our consultants at Winvale are always happy to assist with your Schedule Acquisition needs.
We also invite you to check out the GSA's MAS Roadmap for additional information and templates relating to the GSA MAS proposal, as well as our blog for up-to-date insights on the Schedule acquisition process. With some preparation, you'll have the proposal process in your rearview mirror in no time.