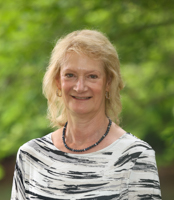 Why Do Government Solicitations Request Past Performance from Contractors?
Government Business Development | Government | 7 Min Read
Past performance is a crucial component for evaluating and awarding contracts. If a contractor does not have a satisfactory record, they may not be able to perform to the expected level to complete the work type and scope. As a GSA Schedule contractor, what do you need to do to prepare for the past performance requirements? Let's review what past performance is, why it's important to government agencies, and how you can be ready for your next solicitation.
Why Do Government Agencies Require Past Performance?
Past performance is not unlike listing references on your resume. Government agencies want to see that you have experience and have proof to vouch for your products and/or services, and it's usually a requirement for most government solicitations. Contractors providing a solicitation response will be granted a chance to name key references that include both current as well as past contracts that are comparable to the current requirement. Information on challenges and actions taken to complete the project are suggested. Keep in mind that most government agencies will need to complete a performance evaluation for all contracts and orders exceeding the Simplified Acquisition Threshold (SAT).
How Does Past Performance Work?
Generally, the agency will request a least three references for work performed in the past three years. The government meticulously evaluates a contractor's compliance with performance and technical specifications. The combined information will be used to evaluate the level of risk linked to your company. This is outlined in Subpart 42.15 – Contractor Performance Information
If required, along with the description of the project and past performance, contractors will need to make available contact name, email address, and phone number. As common courtesy, it's best to notify your references in advance along with a description of the solicitation so they are prepared.
Here are some reference suggestions:
Select references that will highly recommend you as a contractor
Confirm contact information to make it trouble-free for the agency
Resolve all issues in advance - quality of service, schedule timeliness, cost, business relations and general customer satisfaction
First-rate references score high in evaluations
What information should be included when providing past performance:
Industry
Client Agency
Your company's role as Prime or Subcontractor
Define the project goals
Past Performance specifics
The government's evaluation will consist of well-defined description of the primary intent of the contract and purpose along with the evaluation on how the contractor performed based on contract type, size, content, and complexity.
Standard Government Performance Rating Examples:
Past Performance Relevancy Rating:
| | |
| --- | --- |
| Rating | Description |
| Very Relevant | Present/Past Performance basically the same SOW and size of work this solicitation requires. |
| Relevant | Present/Past Performance similar to SOW and size this solicitation requires. |
| Somewhat Relevant | Present/Past Performance involved some of the SOW and size this this solicitation requires. |
| Not Relevant | Present/Past Performance involved little or no SOW and size this this solicitation requires. |
Technical/Risk Rating Example:
RATING

DEFINITION

NOTE

Exceptional (or Outstanding)

Present/Past Performance met or exceeded; highly effective corrective action

No significant limitations; highly professional; high government satisfaction

Risk level: Very Low

Very Good (or Good)

Present/Past Performance met requirements and exceeded some; effective correction action

No significant limitations; professional; government satisfied

Risk level: Low

Satisfactory (or Acceptable)

Present/Past Performance met requirements

Minor problems; met expectations; sufficient satisfaction

Risk level: Moderate

Marginal

Present/Past Performance does not meet some requirements

Trouble overcoming limitation; low satisfaction

Rick Level: High

Unsatisfactory (or Unacceptable)

Present/Past Performance does not meet most requirements

Contractual deficiencies; delinquent; unsatisfied government user
Performance Confident Assessment and Pricing Evaluation could also be assigned. It's an evaluation of the probability that the contractor can effectively perform the requirements based on past performance. Be sure to select projects that are related to the current request for proposal. Responses must be accurate and complete.
Next Steps: What Happens After a Past Performance Evaluation?
After the Contracting Officer and Technical Evaluation Panel (TEP) reviews your proposal response and Past Performance Information (PPI), they will corroborate all your responses and assign a performance risk rating.
Performance risk assessments usually assess the seriousness of the problem, how successful were the corrective actions, and the complete work documentation. The risk assessment for any requirement could be the critical decisionmaker in the selection progression.
Once all evaluations have been completed, comparisons will be made between all proposals submitted to determine the awarded solicitation.
How to Document Past Performance
The past performance information required should be presented in the proposal in the order in which it is requested in the instructions.
It's recommended to use the most recent and similar to the current request as past performance information. That information is determined by:
Size
Scope of Work (SOW)
Complexity
Contract Type
Comparable Work
It's important to include any subcontracting, teaming agreements and Joint Venture past performance as well. Any additional information to provide relevancy would be helpful to add to your response. You want your business to stand out.
It's also recommended to include past performance that might receive negative performance feedback and describe how the issue (s) were resolved to the satisfaction of the client. Be sure to notify the contacts in advance that you are sharing their information.
Creating a past performance spreadsheet can be helpful for future submissions. Be sure to include all pertinent information. Resolve all outstanding performance issues as well as keep records up to date.
If past performance information is not provided, it could have a negative impact on your evaluation, so it's important you are taking the time to properly respond.
Are You Ready to Submit Your Solicitation Response?
We know responding to a solicitation can be overwhelming. For more recommendations, check out our blog: How to Prepare Past Performance for Your GSA Schedule Proposal. For further details on past performance, you can reference FAR 42.1502 General or check out guidance for the Contractor Performance Assessment Reporting System (CPARS).
Recently, a new final rule for small businesses to help fulfill past performance requirements was released, so if this applies to you, we recommend you check it out: Past Performance Ratings for Small Business Joint Venture Members and Small Business First-Tier Subcontractors.
If you have any questions about your GSA Schedule and/or responding to government solicitations, feel free to contact us and check out the free webinar below.
About Leslie Crowley
Leslie Crowley is a Lead Account Manager for Winvale's Public Sector Technology department where she manages partner accounts under Winvale's GSA MAS Large Category F contract. Leslie has vast experience building new business, securing customer loyalty, and forging strong relationships with external business partners.