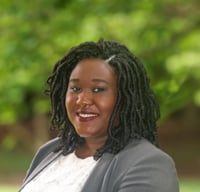 How to Handle the Basis of Award (BOA) Customer Requirement with Your GSA Schedule
GSA Schedule | 7 Min Read
Tracking sales and pricing is not only a huge part of assessing the growth and development of your company, it's also required for GSA Schedule contractors. Every month or quarter, depending on the type of reporting you opt into, you'll need to track and submit your GSA sales and submit them in the FAS Sales Reporting Portal (SRP). This sales reporting data is necessary for contract compliance and helps to track the performance of your GSA Schedule contract.
If you opt into Commercial Sales Practices (CSP), there are certain regulations and clauses you need to follow throughout the life of your contract. One of them is the Basis of Award (BOA) customer, which is tied to who some of your commercial customers are and is used to help determine the discount relationship between your commercial and government customers. Our clients are often asking us about the BOA and how it fits into Commercial Sales Practices, so we put together a blog to break it down.
What is a Basis of Award (BOA) Customer?
If you opt into Commercial Sales Practices (CSP) with your GSA contract, you have to outline all the customer classes you have sold to in the past 12 months and what discounts you have offered these customers. This information is used to determine 2 types of customers: your Most Favored Customer (MFC) and your Basis of Award (BOA) customer.
Your BOA customer is a customer or customer class that is chosen as the benchmark on which a price/discount relationship is established between the contract holder and the government. For example, if you establish "Company XYZ" as your BOA and you discount them 5%, you will need to keep a close eye on the discounting practices with this company if you decide to discount them more. Once you lower the price for your BOA, you will have to lower the price for the government as well, maintaining the same discount delta.
Your MFC is used by GSA to negotiate "fair and reasonable" pricing in your GSA Schedule proposal. It's important to note that both your MFC and BOA are often the same customer or customer class, but there are some instances where they are different (which we'll cover below).
Why is the Basis of Award (BOA) Customer Used?
Government agencies want to make sure they are getting the best value on their purchases. During the negotiations process of your GSA Schedule proposal, the goal is for GSA to establish a price equal to or less than your best commercial prices. This discount relationship must be maintained for the entirety of the contract. It's important to note that your BOA can be different for each item on your GSA contract, though this is uncommon for contractors with thousands of items on contract.
Maintaining Requirements with BOA and Commercial Sales Practices
For GSA contractors subject to Commercial Sales Practices, their contract contains a clause called the Price Reduction clause (552.238-81). This clause states that "any change in the contractor's commercial pricing or discount arrangement which disturbs the discount relationship will constitute a price reduction." This clause ensures a fixed relationship between the discounting practices offered to GSA and the discounts offered to your Basis of Award Customer (BOA). Put simply, if you lower the prices for your BOA customer, the Price Reduction Clause is activated (aside from a few exceptions we'll cover below).
When the Price Reduction Clause is triggered, contractors have 15 days to notify the Procurement Contracting Officer (PCO). It's imperative that you monitor the prices/discount offered to your BOA customer to ensure that you maintain the discount relationship established.
Exceptions with Your Basis of Award (BOA) Customer
The MFC and BOA can often be the same customer class, however, there are cases when the MFC and the BOA may differ. For example, contractors who sell to Value Added Resellers (VAR) may list them as their MFC but not a GSA BOA customer, because what they are offering to VARs is not the same as government customers. Further, a VAR may receive a large discount for the value they bring to a channel partnership and the solutions they deliver to their customers.
The important thing to do is fully define each commercial customer class, and fully disclose the commercial sales policies and practices to each one, so GSA can determine who is a BOA and who is the MFC, and if they are going to be different. 
Another thing to note is you can continue to offer higher discounts to an MFC customer who is not your BOA (only if they differ) without violating the Price Reduction Clause. However, it's important to keep in mind these discounts must be disclosed in your Commercial Sales Practices and may be used by GSA in future price negotiations when re-certifying.  

Also, if you sell to your BOA customer under firm, fixed-price definite quantity contracts with specified delivery in excess of the Special Item Number (SIN) maximum order threshold specified, those discounts won't violate the Price Reduction Clause. Lastly, if you offer a discount to a BOA customer by an error in quotation or billing, it may not violate the Price Reduction Clause provided that you send over adequate documentation to your Contracting Officer.
Do You Need to Worry About a Basis of Award (BOA) Customer If You Use Transactional Data Reporting?
You may be wondering if any of this applies to you if you opt into Transactional Data Reporting (TDR). We'll save you a lot of time and possible stress—it doesn't. If you opt into TDR, you do not need to disclose any Commercial Sales Practices and therefore you don't need to establish an MFC or BOA customer. This also means that the Price Reductions Clause does not apply to contractors who have opted into TDR since there is no BOA established.
TDR definitely has its pros over Commercial Sales Practices (CSP), but you should weigh the differences between TDR and CSP before you decide which one is best for your company. Sometimes CSP makes more sense for contractors. While TDR is currently only available to specific SINS, it will be an option for all contractors soon.
Maintaining Compliance with Your GSA Contract
Changes to prices and discounts are likely to occur during the lifespan of your contract so it's essential you know your BOA customer information. If the Price Reduction Clause is activated and you do not notify your Contracting Officer or do not adjust your government prices accordingly, you could risk getting your contract cancelled. It can be easy to lose track of your BOA customer prices, especially if you do not have someone in your company or a consultant dedicated to monitoring your GSA contract sales practices.
To learn more about Commercial Sales Practices, check out our blog "Understanding Commercial Sales Practices." If you have more questions about your BOA customer or other GSA Schedule contract maintenance requirements, our team experienced of consultants at Winvale would be happy to help you.