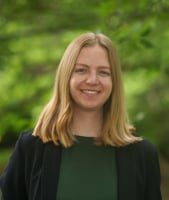 Commercial Sales Practices vs. Transactional Data Reporting
GSA Schedule | 5 Min Read
GSA Schedule contract compliance can be a constant battle. There are so many requirements to abide by and keep up with, and frankly, it can be overwhelming. Don't get the wrong idea, GSA Schedule contracts are a very valuable asset for your company. But sometimes, the best things come at a price.
One of the most important parts of maintaining contract compliance is sales reporting. This is the General Services Administration's (GSA) way of tracking how your company is performing as a contractor, and collecting data on the solutions that are being acquired through the Multiple Award Schedule (MAS) Program. Two methods that track sales and pricing are Commercial Sales Practices (CSP) and Transactional Data Reporting (TDR).
At Winvale, we not only help clients manage their contract, but we have a GSA Schedule contract ourselves, so we know what it's like to meet all the sales reporting requirements. Let's breakdown CSP and TDR and which method is best for your company.
What Are Commercial Sales Practices?
Commercial Sales Practices (CSP) are used to determine which of your customers or customer class is offered the lowest price. For many Large Categories and Special Item Numbers (SINs), GSA requires the CSP-1 document to be submitted with a GSA MAS offer.
CSP-1 covers what customer classes you have sold to in the past 12 months and what discounts you have offered these customers. Once you've disclosed your discounting practices, you'll determine your Most Favored Customer (MFC). GSA will then use that to negotiate a "fair and reasonable" discount based on what you're offering to your MFC.
When you are filling out your Commercial Sales Practices, you'll establish two types of customers:
Most Favored Customer (MFC)
Basis of Award (BOA)
It's important to note that these two are generally the same for most GSA contractors. However, you still need to make the distinction because they are different for some contractors. For example, contractors who sell to Value Added Resellers (VAR) may list them as their best customer, but not the Basis of Award customer because what they are offering to VARs is not synonymous to GSA customers.
The Price Reduction Clause
If you are reporting Commercial Sales Practices, then you are subject to the Price Reduction Clause (PRC). The PRC was created to ensure GSA contractors maintain the discount relationship between their Basis of Award (BOA) customer and the government.
The PRC is triggered whenever you lower the price for your BOA throughout the entire life of your GSA Schedule contract. Once you lower the price for your BOA, you will have to lower your price for the government, maintaining the same discount delta.
For example, if you lower your BOA prices by 5%, you'll need to discount 5% to the government as well.
CSP Reporting Requirements
GSA Schedule contractors need to report their Commercial Sales Practices quarterly though the Federal Acquisition Service Sales Reporting Portal (FAS SRP). Quarterly means sales reports are due 30 days after each quarter ends, so reports will be due on January 30, April 30, July 30, and October 30.
For CSP, you report the total sales per Special Item Number (SIN). You don't need to individually report on each particular contract order.
Your Industrial Funding Fee (IFF) which is a fixed percentage of sales under your GSA Schedule, is due on the same day as your quarterly sales.
What is Transactional Data Reporting?
Transactional Data Reporting (TDR) is a way for GSA and its partner agencies to collect transaction-level data on solutions purchased through the MAS Program. TDR requires GSA Schedule contractors to electronically report the price the federal government paid for a product or service.
Transactional Data Reporting is not subject to the Price Reduction Clause and no CSP disclosure is required, meaning you do not need to report your MFC/BOA. Unlike Commercial Sales Practices, TDR is reported monthly instead of quarterly. There are also more factors involved in the reporting which we will cover below.
TDR Reporting Requirements
As mentioned earlier, if you opt into TDR, you'll need to report your sales monthly through the FAS SRP. Your reports are due on the 30th day of the following month. For example, you report your February sales on March 30th, not on the 31st.
Your Industrial Funding Fee Payment is still due quarterly by the 30th day of January, April, July, and October, but you can voluntarily pay it monthly.
Although you do not need to disclose your Commercial Sales Practices, this method of reporting is more substantial.
There are 11 items you'll need to keep track of on a monthly basis:
Contractor or Blanket Purchase Agreement (BPA) Number
Delivery/Task Order Number/Procurement Instrument Identifier (PIID)
Non Federal Entity, if applicable
Description of Deliverable
Manufacturer Name
Manufacturer Part Number
Unit Measure (each, hour, case, lot)
Quantity of Items Sold
Universal Product Code
Price Paid Per Unit
Total Price
Breaking Down the Differences Between CSP and TDR
Both Commercial Sales Practices and Transactional Data Reporting have their benefits and disadvantages. While TDR might seem like the better choice because you don't need to worry about disclosing your Most Favored Customer or abiding by the Price Reduction Clause, you have to report more frequently, and the process is more tedious.
It really comes down to what works best for your company. We created two graphics below that might help you visualize the differences between the two methods.
Pros and Cons of Commercial Sales Practices
If you have standard discounting practices and don't alter your prices a lot, CSP could be the best option for you. This option is also available to all GSA Schedule contractors, unlike TDR.

Pros and Cons of Transactional Data Reporting
If your company discounts or alters their prices often, TDR might be the way to go. However, it's only available to some contractors under certain SINs.

GSA Schedule Contractors Must Keep Up with Pricing Compliance
Whichever method you choose, you must be on top of it. Pricing compliance is essential for maintaining your GSA Schedule contract. Adhering to the Price Reduction Clause is one of the most important aspects of GSA Schedule compliance for non-TDR contractors.
Keeping up with your GSA Schedule contract is not an easy task. While GSA has resources that can help you make sense of it all, it can still be a very convoluted process especially if you do not have an organized system in place.
For more in-depth information on sales reporting, check out our Lunch & Learn webinar on pricing compliance. If you have any more questions about maintaining your GSA Schedule contract, one of our consultants would be happy to help you.