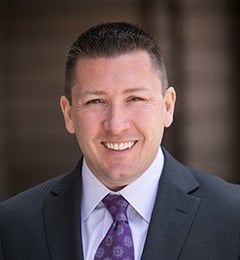 Now That You Have Your PSS Contract – What's Next?
Government Business Development | 3 Min Read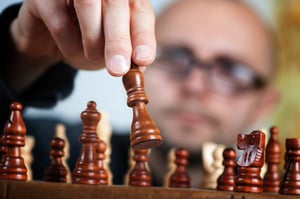 Last year was a big year for GSA Multiple Award Schedule (MAS) Professional Services Contractors. GSA merged all 8 of their professional services contracts into one consolidated contract in order to centralize control, reduce contract redundancies, ease the contract acquisition process and help government shape better deals.
Prior to the consolidation, there were more than 5,000 contracts from approximately 4,500 contractors. The consolidation has dropped that figure down to just over 3,000 contracts. In fiscal year (FY) 2015, all eight of these GSA Schedule contracts combined to generate more than $10 billion in contractor sales, second to only GSA Schedule 70 (Information Technology) on the MAS program. The consolidation will also save GSA millions over time in contract administration.
Now that the dust has settled on the transition, what activities should contractors be focused on in 2016 to take full advantage of this new contract vehicle?
1. Make Your Contract More Versatile.
It's no secret that federal customers are always looking for more comprehensive, multi-disciplinary solutions for solving complex agency challenges. For example, the 2014 rollout and subsequent success of the One Acquisition Solution for Integrated Services (OASIS) contract illustrates the growing need for contract solutions that can address agency requirements in a holistic way. The OASIS vehicle brings together a select group of contractors that have the ability to take on government projects from a multi-disciplinary perspective, combining expertise in consulting, professional engineering, logistics and finance.
GSA recognized that agencies required an integrated approach to solving their objectives and that traditional contract vehicles segregated by industry or discipline were leaving something to be desired. Similarly, the Professional Services Schedule (PSS) consolidation allows vendors to approach agency procurements from multiple angles at once. For example, organizations can now provide advisory services not only from a traditional management consulting perspective, but also from an engineering, finance and logistical standpoint, all at once.
Previously vendors would have needed separate contracts in each of these areas, which was often too cumbersome to administer or acquire to make a reality. Because of the consolidation, vendors are now able to explore additional areas under the contract that are a fit, and add these service areas via a contract modification.
The modification process will no doubt have its own set of requirements that vendors will need to adhere to in order to get awarded, but it will be much easier than a traditional contract acquisition process. Not to mention that approvals should happen in a matter of weeks, rather than months. PSS contractors are advised to explore the full breadth of additional services that are available to be added to your contract.
2. Examine Areas of Government Focus.
PSS contractors should focus on identifying opportunities that could take advantage of a multi-disciplinary approach under the contract. Recent trends that form part of the government's overall strategic agenda could form the basis for future advisory opportunities for professional services firms.
For example, with the recent focus on bolstering cybersecurity capabilities government wide, PSS vendors with such capabilities should be targeting the Data Breach Analysis Services, SIN 520-19, to add to its PSS portfolio in order to participate in work that could flow through the schedule in this area.
3. Take Advantage of GSA Resources.
One of the most important free online resources for PSS vendors is the professional services forum on GSA Interact. This online forum for the contracting community includes more than 18,000 members, many of which are GSA personnel. Topics are frequently posted and discussed by the community and it has become a great way to stay in touch with the latest contracting news in the space. Additionally, the forum is continually updated with GSA's latest events and webinars for PSS vendors, which allow vendors to learn and discuss pertinent topics directly with GSA. If you aren't a member, we highly encourage you to become one today.
For more expert advice on how to take advantage of your PSS contract, contact one of Winvale's experts today.
About Kevin Lancaster
Kevin Lancaster leads Winvale's corporate growth strategies in both the commercial and government markets. He develops and drives solutions to meet Winvale's business goals while enabling an operating model to help staff identify and respond to emerging trends that affect both Winvale and the clients it serves. He is integrally involved in all aspects of managing the firm's operations and workforce, leading efforts to improve productivity, profitability, and customer satisfaction.