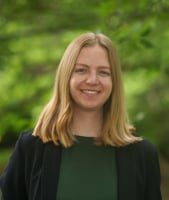 The COVID-19 Relief Bill and What it Means for Government Contractors
Resources and Insight | COVID-19 | 4 Min Read
On December 22, 2020, Congress passed a COVID-19 relief bill making it part of one of the highest spending bills in American history. The $900 billion Coronavirus bill is attached to an omnibus spending bill for the 2021 Fiscal Year totaling $2.3 trillion.
After months of negotiations, the COVID-19 relief bill received bipartisan support and was signed by President Trump at the end of December. This bill will provide support to millions of families, business, and unemployed Americans by sending out stimulus checks and allocating funds for grants and loans.
This bill follows the first piece of COVID-19 relief legislation passed in March 2020 that enacted the CARES Act, which gave relief to Americans as an immediate response to the Coronavirus pandemic.
What's Included in the COVID-19 Relief Package?
For households, the COVID-19 relief bill includes:
$600 for individuals making up to $75,000 a year
$1200 for couples making up to $150,000 per year
$600 for each dependent child
$300 a week in enhanced unemployment benefits through March 14, 2021
$13 billion in food assistance for low-income households
For businesses, the bill will provide more than $284 million through the following measures:
Reviving the Paycheck Protection Program under the Small Business Administration
Allocating $15 billion for performance venues, movie theatres, other cultural organizations
Adding funds for loans for small business and minority-owned business lenders
Including $20 billion for small business grants
This bill also expanded its eligibility, so businesses include nonprofits and local TV, newspapers, and radio broadcasters.
In addition to providing relief to households and businesses, the COVID-19 relief bill also includes $69 billion for COVID-19 testing and vaccine distribution, and $82 billion for colleges and schools. The bill is also giving transportation aid to airlines, mass transit agencies, highways, and Amtrak.
How Will this Bill Affect GSA Contractors?
While this bill may affect you individually in your household or as a business, it will also affect you as a GSA contractor. This bill extended the Section 3610 authority to March 31, 2021. This means government agencies can alter contract terms so contractors can file for reimbursement of labor costs for workers who couldn't access federal facilities and perform their work throughout the pandemic.
Since the bill will provide funding for COVID-19 testing and vaccine distribution, government agencies whether they are federal, state, or local will be looking for government contractors to provide the products and services they need.
If you are registered for the Disaster Purchasing Program under your GSA Schedule, you can sell your solutions to state and local entities in addition to federal agencies during a disaster or emergency. Since Trump signed a disaster or emergency declaration under the Stafford Act in March 2020, state and local government agencies can purchase supplies to services in response to the COVID-19 pandemic. If you are not registered for the Disaster Purchasing Program, we'll help walk you through the steps.
The bill will also grant funding for transit agencies and schools, providing more contracting opportunities for your company. If you sell IT (Large Category F) or security equipment (Large Category J) under the Cooperative Purchasing Program, you can offer your products and services to state and local government, as well as public schools and universities.
The COVID-19 relief bill is part of a larger financial package created to prevent a government shutdown in FY 2021. As a GSA contractor, it's important to know that since the General Service Administration (GSA) is a self-funded agency funded by the Industrial Funding Fee (IFF), it still operates during a government shutdown. While it isn't completely untouchable if the government closes, it is one of the few government agencies that remains running normally.
Make Sure You Are Aware of All the Government Contracting Opportunities
Now is the time to make sure you are visible and targeting the right government agencies. Government spending increased significantly in FY 2020 and the federal government spent $1.62 trillion on the Coronavirus pandemic and they still have $1 trillion left in their current budget.
We suggest you take the time to evaluate your government marketing strategy and make sure you know how to find and target customers. If you need help with registering for the Disaster Purchasing or Cooperative Purchasing programs or learning more about contracting opportunities, one of our consultants would be happy to assist you.